Make Your Backyard Ultra Race a Success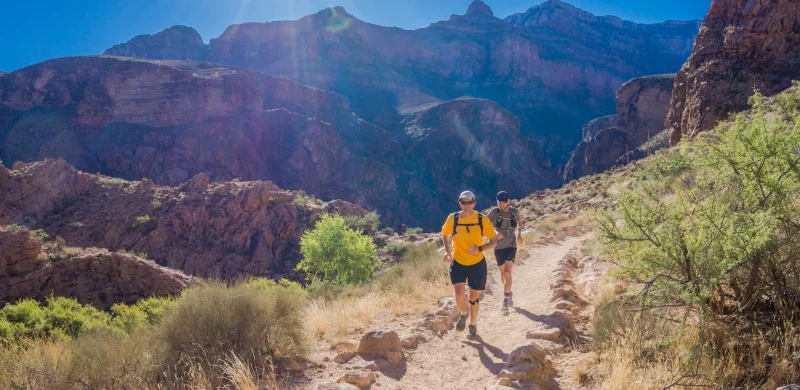 Are you planning to organize a Backyard Ultra race? Here are our collected tips from experienced organizers on how to proceed in the best possible way! We have spoken with multiple organizers and created a list of five mistakes to avoid when organizing your first Backyard Ultra event.
After reading this article, you will be well-prepared to arrange your own Backyard Ultra race!
Participant Focus in Backyard Ultra Races
First and foremost, it's important to understand that Backyard Ultra races have a unique focus on participants. Those who finish the race early truly get to experience the grand celebration, while those who remain until the very end actually receive the least attention. This adds an exciting twist compared to other races, creating a reverse perspective that adds to the charm of the event.
The most enduring runners can be active for over 34 hours. As an organizer, it's crucial to have a plan for your entire team, including the race directors. Here's an absolute must-tip: plan the race to ensure you have staff throughout the entire event.
Best Tip: Have a concrete plan for your team!
Have your entire team present and active during the first 10 hours of the Backyard Ultra race.

Rotate responsibilities among different individuals. By having three people take turns with the main responsibility during the first night, everyone can get 5-6 hours of sleep in shifts and perform better as organizers. Rest is crucial to stay alert and maintain an amazing atmosphere throughout the race!

Divide the tasks among your team throughout the entire race. It's important to have assistance especially during the evening and night.
What kinds of volunteer roles are needed in a Backyard Ultra race?
Here are some roles that are needed during a Backyard Ultra race:
Bib number distributors

Start and finish line volunteers

Information desk attendants

Evening and night shift volunteers

Medical team

Food preparation

Water and refreshment distributors
Do you want to know how to recruit volunteers for your race? Read our 5 tips here.
The beginning of your Backyard Ultra race:
The start of the race is often intense! You only have 40 minutes to set up the timing and finish area before the first runner returns. But you don't have to worry about securing a large course. Once everyone has completed one lap, you know that everything is working properly and the runners have learned the course.
How does a Backyard Ultra race work during the night?
As the evening approaches, it's time to strengthen the course markings and ensure that the runners can navigate safely. Reflectors become crucial in the darkness, ensuring that the runners can move around securely. Here's a clever tip: Let a few volunteers run a lap approximately 15 minutes after the start to check the course, the runners, and make additional markings for the night.
Even if the runners have completed multiple laps, fatigue can cause them to start seeing things. Therefore, it is extremely important to ensure that everyone who embarks on a new lap actually returns. We don't want any lost or injured runners out there!
5 Mistakes to Avoid When Organizing Your First Backyard Ultra Race
Not designing the start and finish line properly.

The start and finish should be on the same line, clearly marked, and there should also be a separate chute for participants to pass through as they finish.

Not having a reliable timing system in place.

Time is crucial. Invest in a dependable timing system to keep track of participants on the course and ensure accurate lap counting.

Chip timing

is common in Backyard Ultra races, but always have extra chips in case of technical issues. If you're looking for a cost-effective solution, consider using a timing app.

Read more about it here.

Not carefully considering the placement of the course and other event areas.

Location, location, location! Restrooms and storage areas should not be too far from the finish line. Make it convenient for participants to take care of their needs and retrieve their belongings between laps.

Not having an audience for when the winner crosses the finish line.

Ensure there's cheering all the way to the end! No one wants to run alone in silence. Have volunteers cover the evening and night shifts, so they can cheer on the brave souls pushing through the final hours of the race.

Not properly promoting your Backyard Ultra race

. Backyard Ultra is an event that many can participate in. When communicating about it, explain what Backyard Ultra is all about—spread the word that the entry threshold is low and everyone has the opportunity to push themselves in a Backyard Ultra race!

You can find more tips on how to promote your race here.
In conclusion, we want to emphasize that it can be advantageous to have personally run some form of ultramarathon before organizing a Backyard Ultra. By experiencing the challenges and needs that long-distance runners face, you'll have a deeper understanding of how to best assist them during your event.
So there you have it, now it's time to get started and create an amazing Backyard Ultra race!