How to Succeed With Endurance Race Marketing on Limited Time & Budget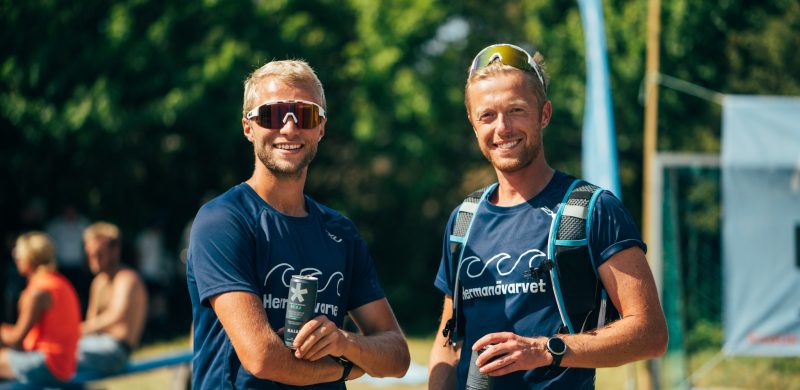 As an endurance race organizer, you usually wear many hats. A big one of those is the marketing director of your experience. But do you have time to create a grand marketing plan with detailed breakdowns of channels, budgets and content plans? Marketing a race can be more than a full time job, but as a busy race organizer, you probably want to put time on what really gives the biggest effect, right? That's why we put together this guide that is comprehensive, yet fast, to implement. Throughout, we will also give you some tips on how to outsource and effectivize certain tasks. 
Get the information in video format: 
Plan: Think it through with the participant in mind 
Planning is great, but on the other hand, nothing gets marketed or communicated by you sitting on your bike or running in the forest just thinking about marketing. To get effect, you need to do things (or delegate!). But you want to do the right things as well. So take an easy training session and take a fair amount of time to think through these 3 questions before you start posting, filming and writing:
Who is this race for?

Think about your race, and which type of athletes that usually do your race. Are they beginners? Are advanced skills and training necessary? Sometimes, it can be helpful to create a "persona" – your ideal racer – give him or her a real name, a personality and a set of traits. Then you can think of this person while making all your marketing material and content.

What about this race should I promote and in which format?

What are the 3-5 unique aspects about your race that would make your racers attracted to it and sign up? What makes your race different from the rest?

Where do I promote it to reach my racers?

Decide which channels to publish your content in, where you know or believe your ideal racers are spending time (physically or digitally).
Photo: M. Järvinen
Produce: Create Content 
Based on question 2, take your 3-5 unique aspects and think about how you can show them best to your audience. Some options for content are: 
Written texts to use in emails, website and social media

Video in different forms, can also be slideshows of photos 

Photos, taken by you or downloaded from stock photo portals 

Graphics and logos 

Reviews and quotes from past racers 

Promotions, such as early birds and limited-time discounts  
Usually, images and videos take you far as an event promoter. What can describe an experience better than actually viewing the amazing views and adventurous passageways you will get to experience if you sign up to an event? It is highly recommended you collect material so you can create at least one highlight video for your race. 
Don't have time or have no idea how to make a video? Outsource content creation. You can either think about your network, if you have any cousin or niece that can help you create a video. Or contract a video maker on Upwork or Fiverr – you can get a video made for a small budget on these platforms. 
Publish: Figure out where to promote your race 
In general today, you get far by only using digital media to promote an endurance race, since almost everyone uses some sort of social media or browse the web nowadays. But depending on your type of race, local offline assets can be useful too. Consider each of the channels listed below and pick a few to focus on for your event.
Platforms & Calendars
Make sure your race is up to date in relevant race calendars. Many bloggers and endurance race platforms have their own race calendars and if you email them, you can usually get featured free or for a returning favor. Add your race to the RaceID Calendar here. 
Email Marketing
Send out emails to your network, previous racers, and to your club or community if you have access to that. You can do it by simply putting an entire list of emails as BCC copy in your outlook or apple mail. For a more sophisticated look, sign up for an email marketing tool such as Mailchimp (it is free up until a certain number of contacts). 
Social Media

Pick at least a few networks to be visible in, and post regularly. We would recommend, you at least create a Facebook page and make an instagram profile. Facebook is the largest worldwide social network, and Instagram is a terrific image-based network perfect for outdoors event marketing. Other networks to consider are: 
Youtube

Twitter

Snapchat

Tiktok

Pinterest 
It is usually better if you stick to a few, and take control over them. It is not a good idea to create accounts in all social networks that you could possibly find, only to have an empty profile and never logging in. 
For each social media network, you also need a plan for responding to comments and messages from your followers. 
To tie all your social media marketing together, we highly recommend you sign up for a social media scheduler such as Later, Planoly or Hootsuite. It will save you time on being able to bulk-schedule your posts (sit down one day a month and write all your posts) and consolidate replying to messages in one place. 
Most popular social networks worldwide as of October 2021, ranked by number of active users, in millions (source: Statista)
Paid online advertising

Advertising on Google and Social media is not a required part in a marketing plan for endurance events, but it can definitely give you a boost in reach and sign-ups if you have the possibility to set aside a budget for this. 
The easiest and best way to get started, is to click "boost" on your instagram or Facebook posts. This is an easy way to select a fitting audience (based on your persona racer, remember?) and put a set budget on reaching more people on Instagram and Facebook. I recommend that you select posts for boosting that have already gotten a good amount of likes and comments – this will make the ad perform better. 
If you want to go more advanced, you can set up Facebook Business Manager and create different types of ads for an array of audiences based on website visits and more. You can also sign up for Google Ads and bid on relevant keywords that people search for on Google. 
Local Media Outlets, Events and PR

Think about your local community. Are there any events coming up during the registration period for your race? A good idea can be to hand out flyers at another post or brand event, apply for having a small stand at a fitting fair or the like. 
Write to local newspapers and magazines and ask for your race to be featured. If you attach a ready-made press release the likelihood that a reporter will publish it increases significantly (it is already written for them!).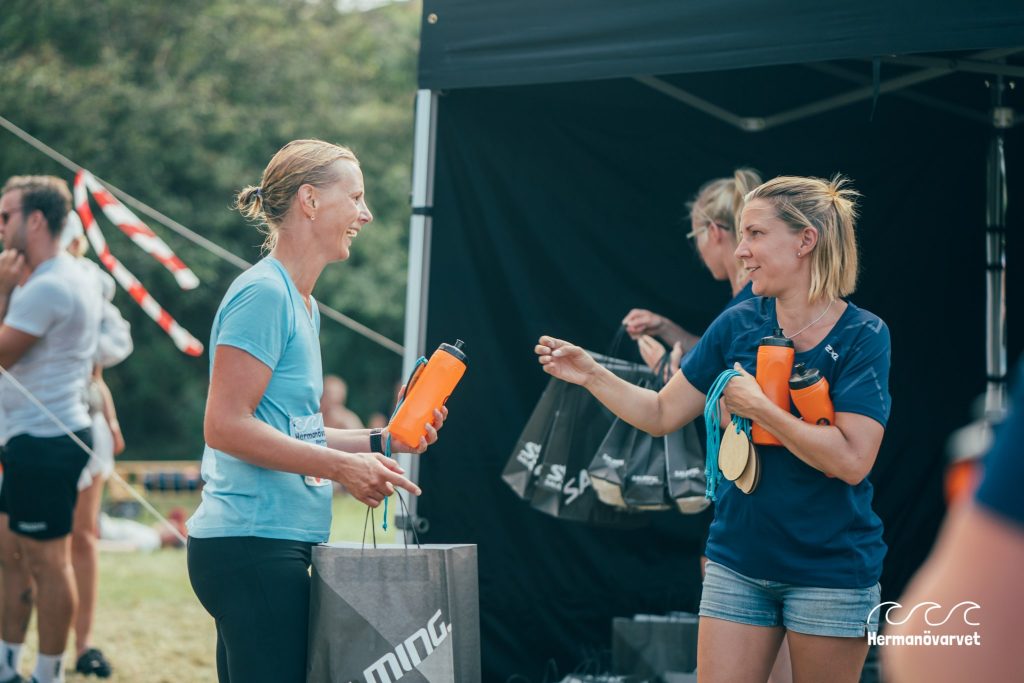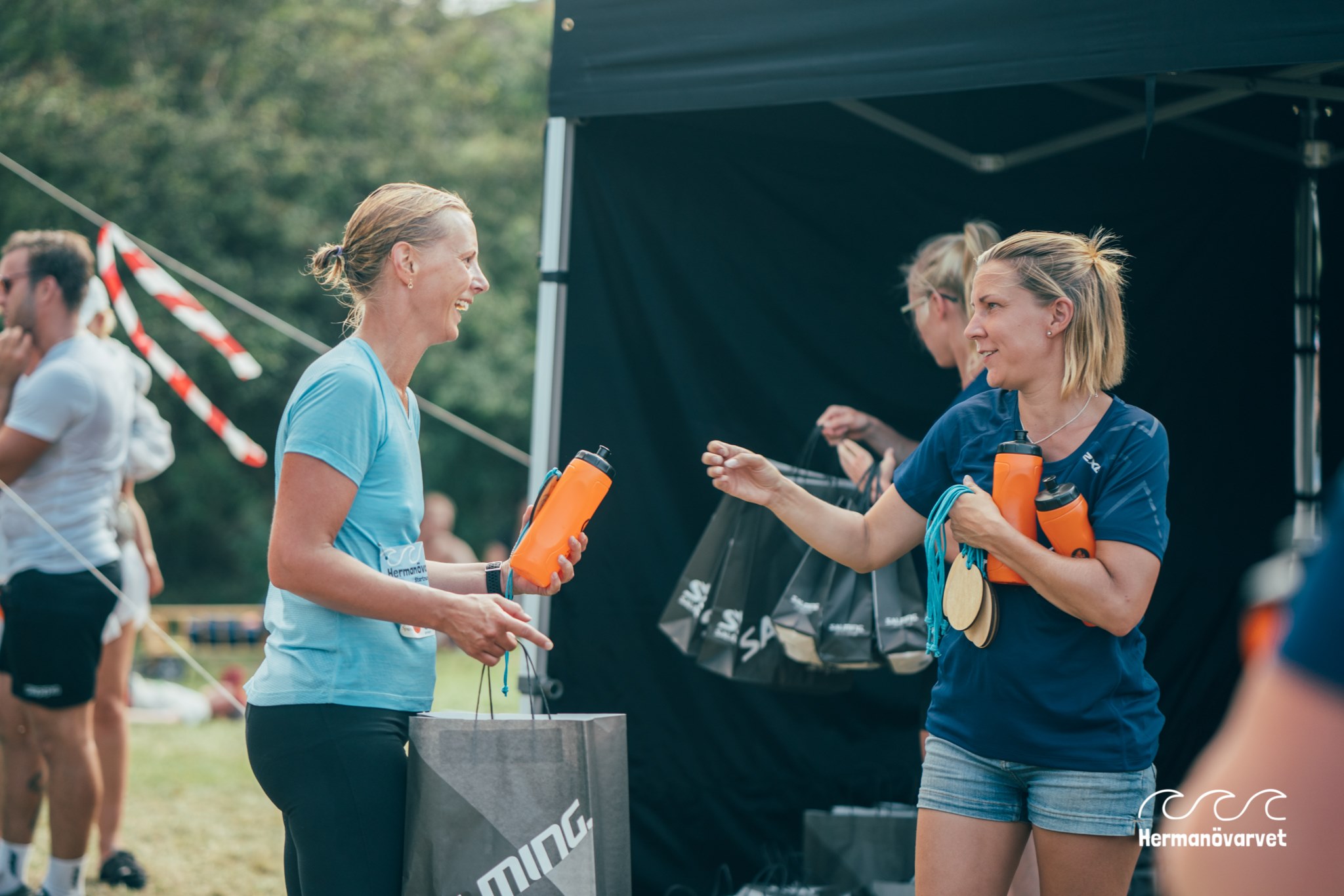 Print Media
Advertise in any relevant print media – usually this is not very efficient and hard to know if you get anything out of it. It can also be costly, so if you are on a tight budget, you will most likely get more out of digital media. 
Partnerships
Who could you collaborate with, that would be a mutually beneficial marketing partner? Perhaps, an up-and-coming healthy poke bowl restaurant in your town would like to provide samples and sell food at your event in exchange for you adding a poster of your race on their wall? Perhaps you can exchange exposure in digital marketing with a relevant equipment provider? The possibilities are endless!  
Group and Club Promotions
Call and email any sport clubs or training groups you know of that operate close to your race, and offer them a 20% discount if they sign up 10 or more people.
Your Participants
A popular marketing channel today are so called "Influencer Marketing", where you pay social media profiles with many followers to promote products or services. You can do your own version of this, by asking your top athletes to post about your race in their channels in exchange for a free start for example. Make it easier for them by sending over your race videos and images.
Boost marketing on race day 
If you do it right, you can get a tenfold boost of marketing when your race is happening. Check out the tips below to get the most out of your actual event: 
Live coverage: offer Facebook or Youtube live streaming for remote spectators, and make sure you advertise and tease it beforehand

Hashtag: think of a clever hashtag for racers, spectators and staff to use when they post about your race. This will allow you to collect all posts about your race in one place and you can share it on your own accounts 

Hire a photographer for your race, and make sure that you or them make all event photos available very quickly after the participants have finished. Every athlete wants to post about their achievement – and you can give them this possibility by providing the perfect event photo!  

Post thank you posts after your race and send thank you emails to staff, partners and racers – excellent opportunity to welcome them back next year

Open registration for next year right away, to use all this buzz around the event you just created! 
Measure your marketing efforts 
For each edition of your event, take some time to evaluate your marketing efforts. What worked, and what did not? This way, you can improve, scale and grow each year. 
Most digital marketing channels have built-in analytics so you can check which post or ad performed the best and gave you the most sign-ups: 
Facebook Page manager allows you to track activity on your page and posts

Change your Instagram account to a business account and access analytics straight from the app

Implement Google Analytics on your website, to track which pages were the most popular

Also in analytics, you can see which referrals (other websites) drive you the most traffic due to partnerships etc.

Most email marketing tools come with powerful analytics visualization that allows you to see which emails were most opened and clicked
Document your insights from each channel and save it in a simple spreadsheet. You will thank your future self when it is time to start promoting next season's edition!
Good luck ?