5 Ways to Recruit Volunteers for Your Race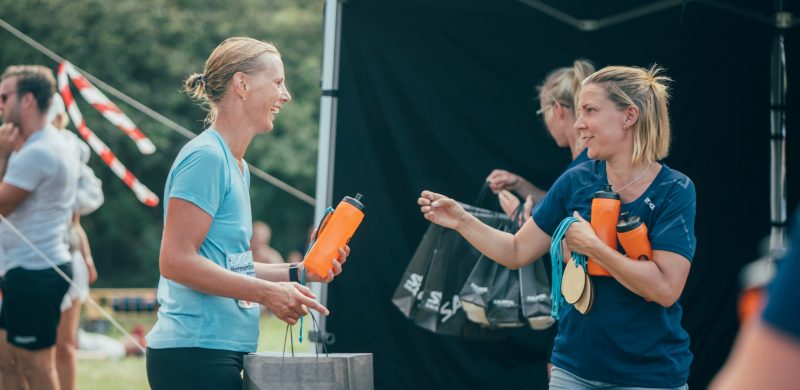 When we ask our organizer friends what the most challenging part of race planning is, we often get the answer "finding volunteers". As a race director, you usually have many other things on your mind and the stress of hustling up enough hands to help on race day can be draining. 
In this article, we are sharing some tips on how you can make the process of recruiting volunteers to your outdoor event easier. Read on, get out there and recruit!
First, make a race volunteer plan
First and foremost, make a plan for your event and staff needed. Our best advice is to not leave this to the last minute… Your plan doesn't need to be fancy, jot down in a google doc (or other easily shareable tool): 

How many volunteers do you need?

What does each person need to do?

What skills are required?

What can you offer your volunteers in return (perks – such as free food, merchandise, discounts on registration, etc.)?
5 Ways to recruit and find volunteers:
Add a "Volunteer" sign-up next to your actual race registration
Convert spectators to volunteers
Contact and partner with local sports clubs
Promote and recruit volunteers on social media 
Build a strong volunteer bank over time
Now, let's get into the details for each point: 
1. Add a Volunteer sign-up next to your actual race registration

A smart way to both increase the visibility of Volunteer Options for your race and also a way to organize the entire process of signing up and assigning tasks to volunteers, you can add a volunteer registration next to, or below, your regular race registration. This can usually be done easily with your online registration provider. 
We suggest you set up a distance as "Volunteer Registration", make it free, and add a custom question with a tick-box list where you let the volunteers choose which tasks they would prefer doing. It is much more likely that the volunteers will do a great job if they get to work with something they enjoy on race day.  A task list could look like this for example:

Starter

Speaker 

Logistics

Racer check in/ racer relations

Goodie bag preparation

Timekeeping

Prize ceremony 

Volunteer group leader 

Sweeper (run the course last) 

Course marking

Safety 

Energy station marshalls 
Don't forget, to also market the benefits and giveaways of being a volunteer in any space available next to the volunteer registration.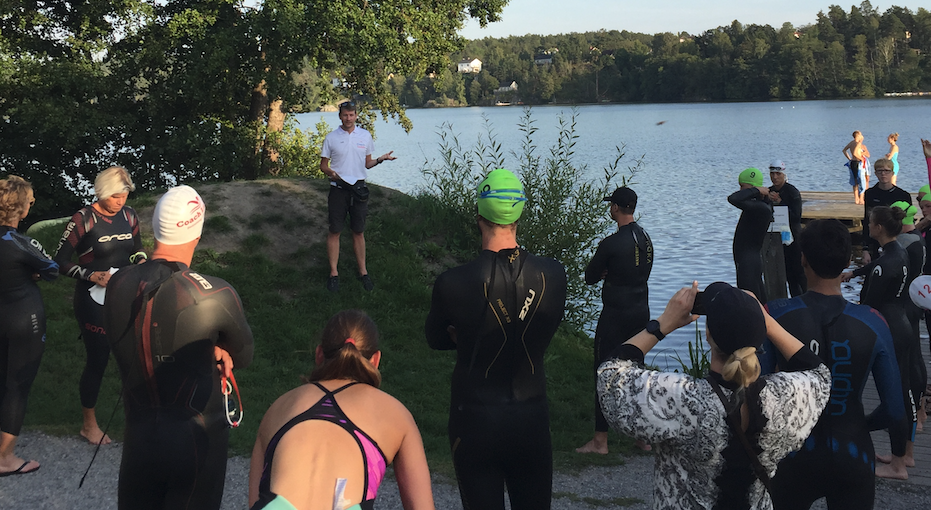 2. Convert spectators to volunteers

Nearly every participant comes to an event with some kind of support or cheering squad. This can be entire families, spouses, friends, club teams and more that travel together. For different reasons, everyone does not want to race. Volunteering is then a perfect option to engage in the event community and have a great time during the event together with competitors. Moreover, as a volunteer (especially if you are timing assistant or course marshall) you get some of the best viewing spots in the entire race and get to be the very closest to the racers and the course. 
Some ways you can try to convert spectators to volunteers: 
Add a text in the confirmation email that racers get, along these lines: "Are you bringing anyone to the race? Ask them to be a volunteer (add link to volunteer registration)!" 

If you want an even greater effect of the above, add an incentive, such as racers that recruit a volunteer will get 20% off their next race registration. 

Communicate to spectators during other events, with the help of fliers, callouts from the speakers etc to return the next race as volunteers
3. Contact and partner with local sports clubs
As a race organizer you are probably quite involved in the sports scene in your area. Can you list all the sports clubs in your city or region? It is a good idea to contact sport clubs and partner with them to volunteer. Remember it doesn't have to be the same sport as your race – it could even be more beneficial to find a sports club that has a slightly different season than you, so they might have more time to come and help at your race. 
Some ways you can offer a partnership can be:
Sharing some benefit for the sports club if they bring you X amount of volunteers. This can be gifts for the volunteers, a share of the revenue from the race, or some other benefit you can think of that would be beneficial. 

You can also create a reciprocal partnership with one or several sports clubs (especially if you are a sports club yourselves, organizing the race): you help out with X amount of people at their race, and they help out with the same amount of people at your race. 

So crossmarketign for volunteering: ask the club to send out information about volunteering opportunities in their internal newsletter, in exchange for a booth at the race or other communications that can help the sports club get more members for example. 
4. Promote and recruit volunteers on social media 
Use the volunteer benefits and material you have thought about and created, and push this message out in social media. Don't just do it once. Create a schedule or a plan, where you communicate volunteer sign-up etc once per month in every channel. Social media is great for this, and you can post feed posts and stories on your profile, page and in stories. You can also look for relevant groups on Facebook and ask to be a member (you can do it as a Facebook Page) and post in those groups about volunteer opportunities. 
5. Build a strong volunteer bank over time with incentives
The best and strongest growth in any sense, is usually the slow and legit kind. If you are persistent with promoting your volunteer experience as a great one, you will eventually build up a reputation about it and word-of-mouth will generate you several new volunteers. But don't just leave it to chance; create a system. For anyone that has ever been a volunteer, save their email address and information (of course, with their permission!), and store this bank inside your registration system provider or other email list tool. You can then easily email this list every year, a few months out of the event, asking them to sign up to Volunteer for an upcoming race. 
This will be even more efficient if you include an incentive to volunteer as mentioned in point 2: offer everyone that volunteers or recruits volunteers a benefit. It can be a free item (from sponsors, for example!) or a discount on your next race sign-up. 
As with any marketing effort, volunteer recruitment takes time. This is almost like promoting the race itself – you need a plan and you need to execute it. Don't forget to also evaluate which initiatives actually gave you the most volunteers and do more of that next time. 
We hope these tips help you out with the volunteers for your race. Let us know if you tried any of these tips, we would love to hear about how it went!