A Streamlined Timing Experience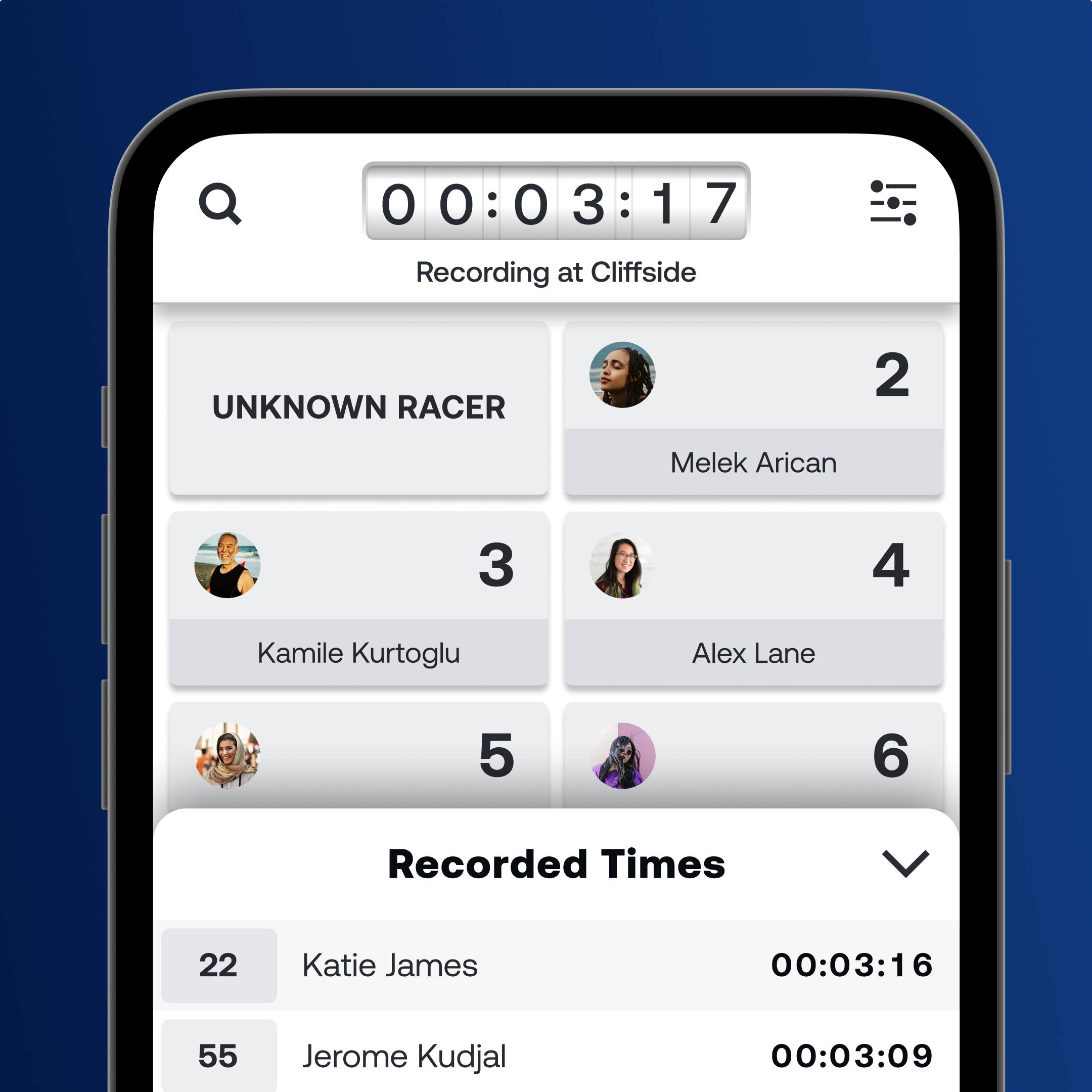 Split Second Time Recording​
Quickly record race times now and make bulk changes later.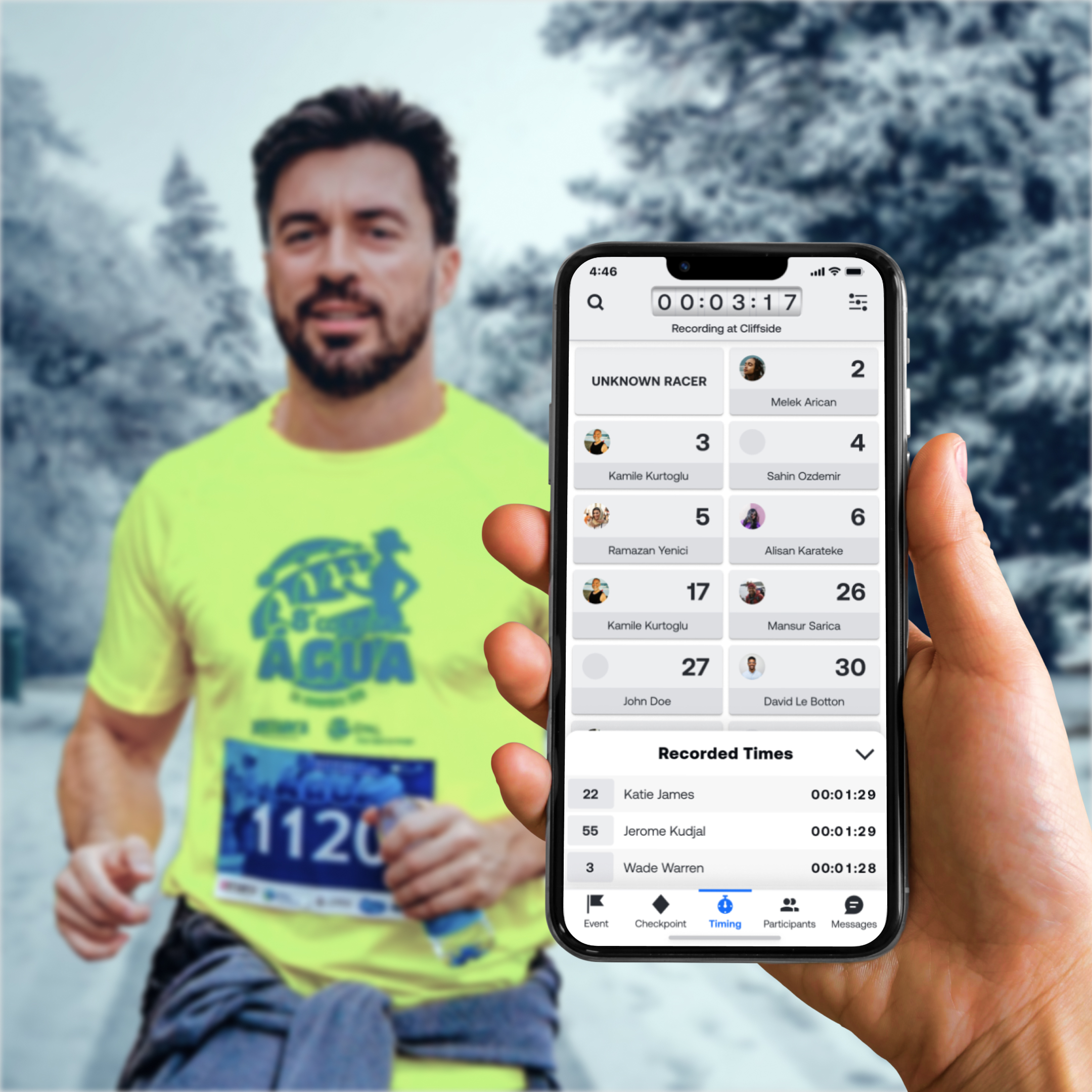 Works Everywhere, All the Time
Multiple devices? No signal? The Timing App is designed to work in all scenarios.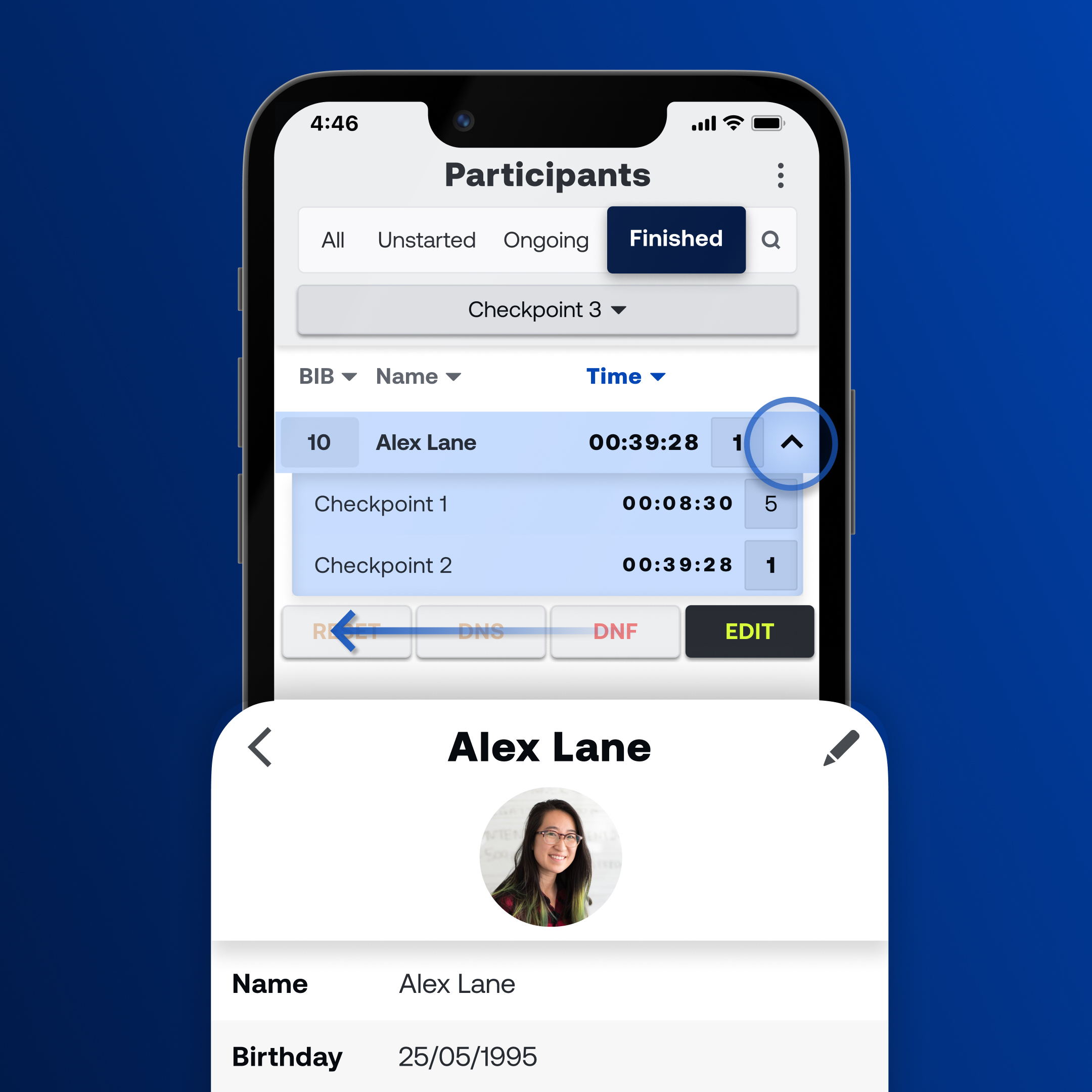 Participants at your Fingertips
View, edit and resolve your Participants' data and time recordings all in one place.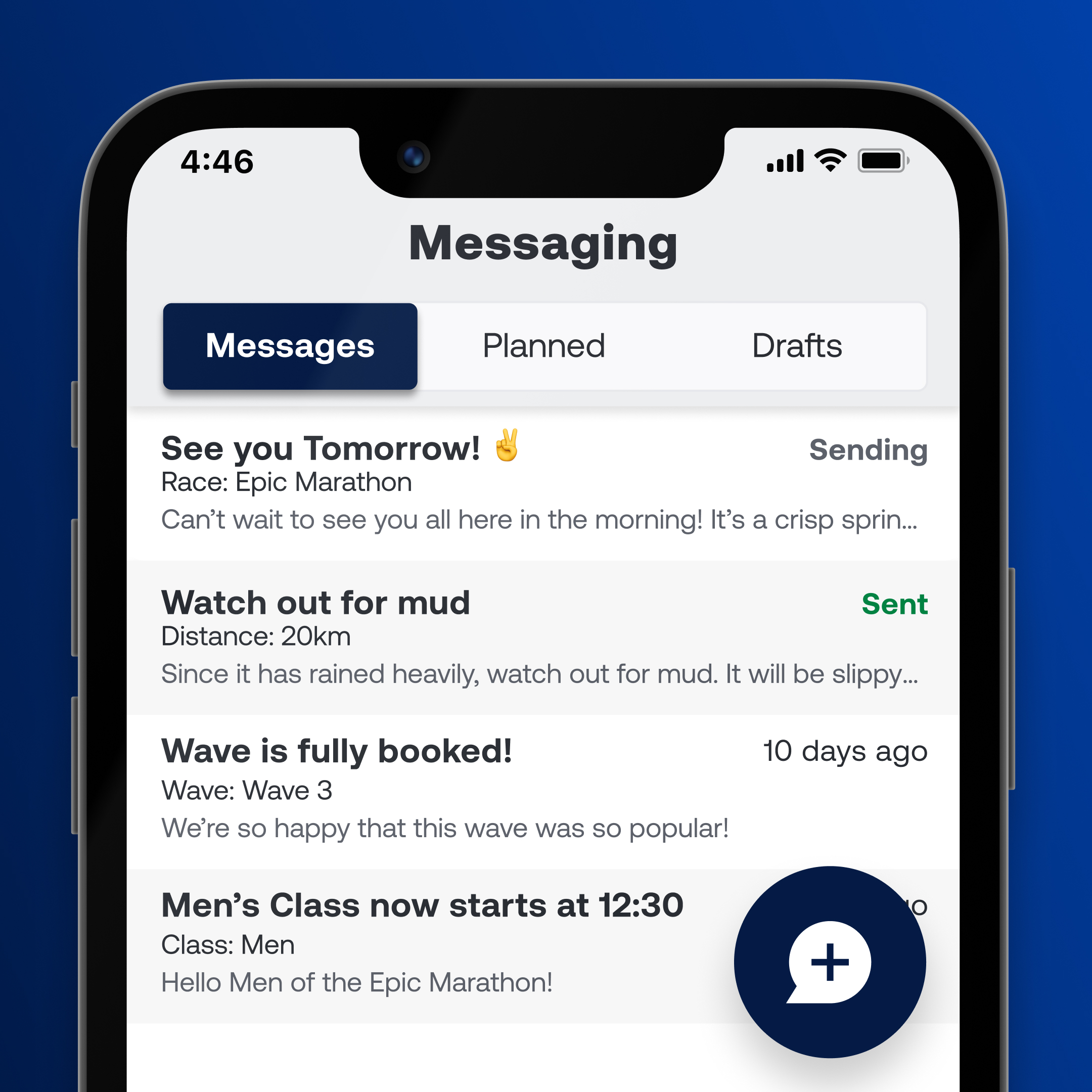 ✉️ Message & Invite
Send race updates to specific participants in the Messages tab.
Then, after the race, send them an invite to next year's event.
🛠️ Advanced Tools
We've added powerful new tools to help you manage the times that are published live to RaceID.com and to the RaceID app, without needing to go into the admin.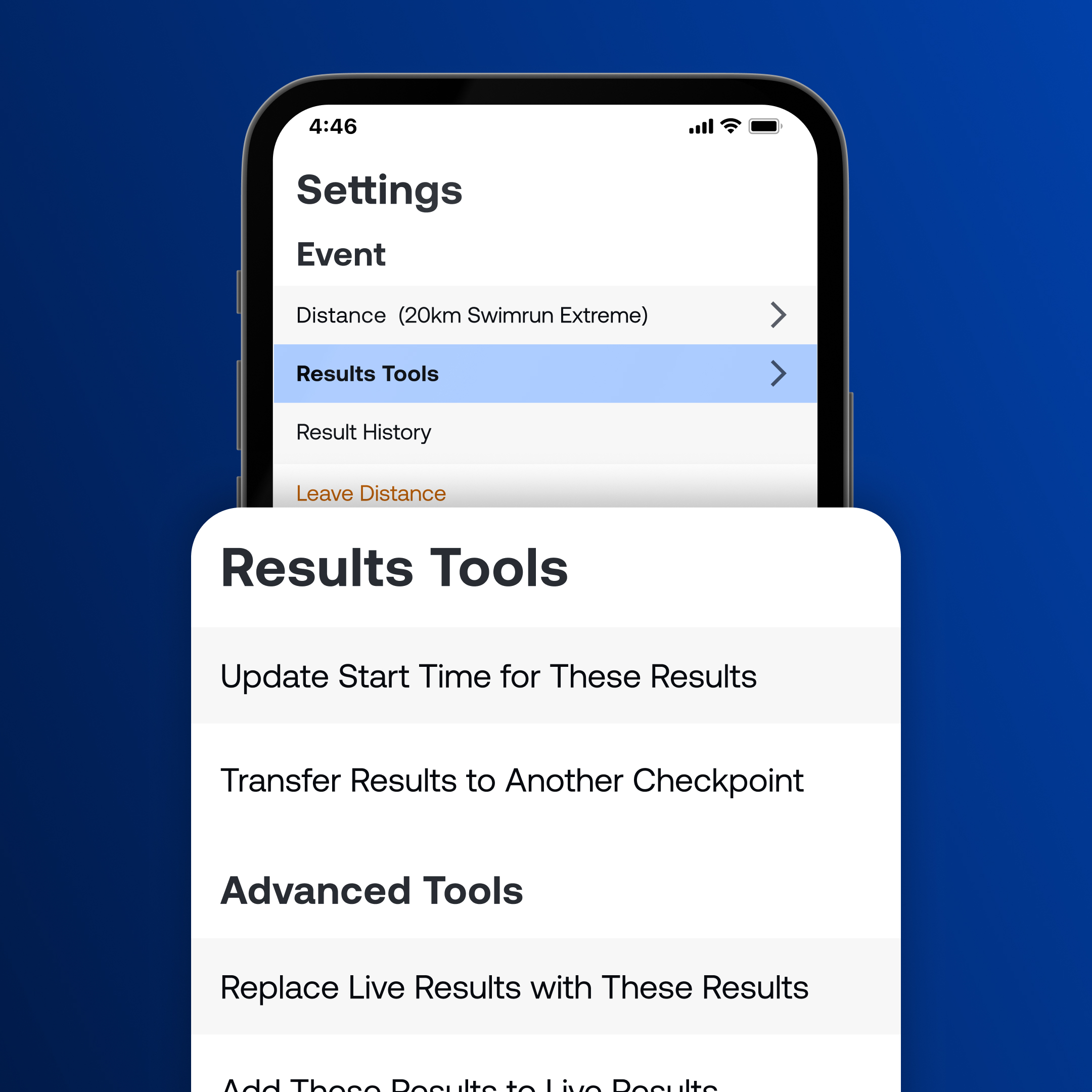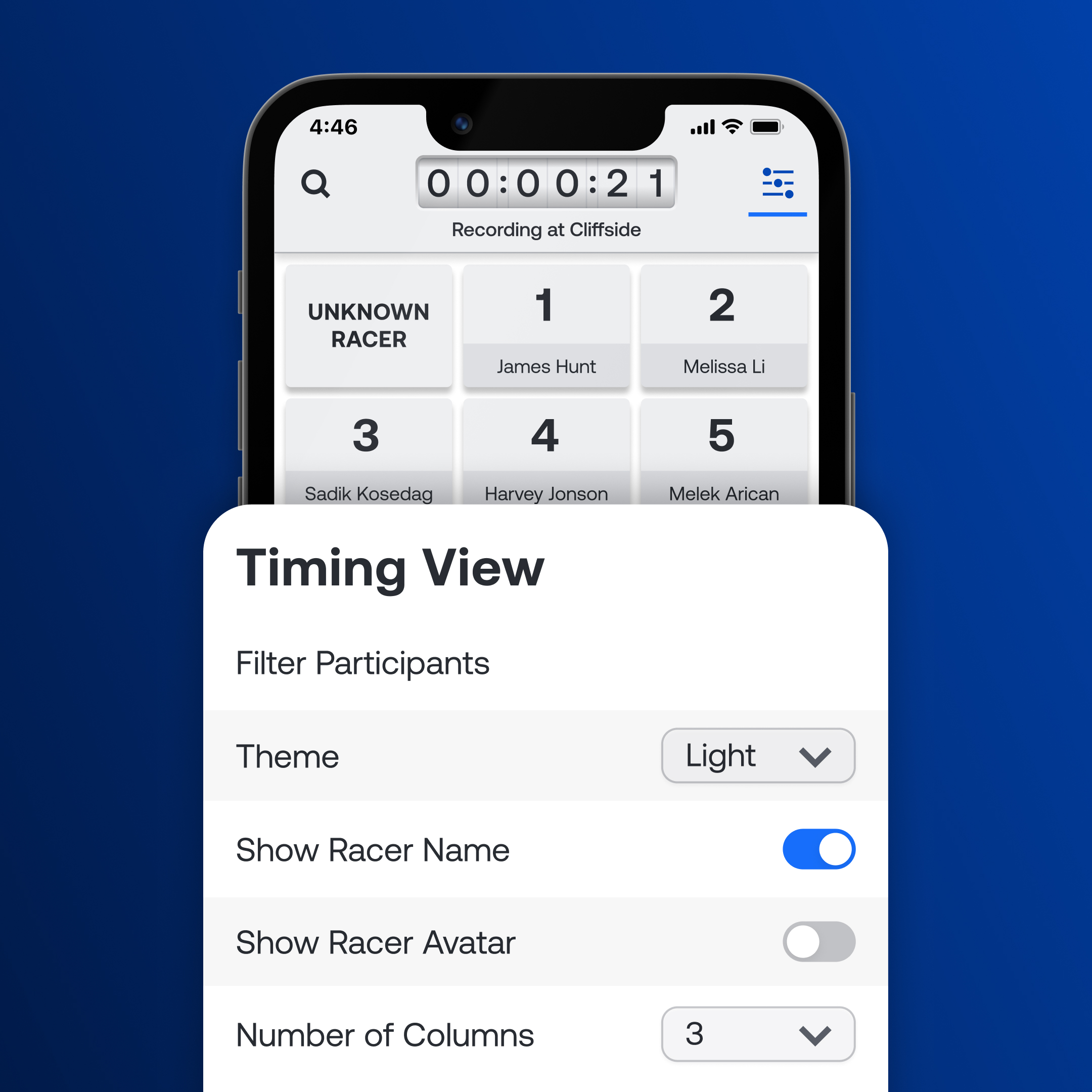 ⏱️ Optimize your Timing
Time in a way that works for you by filtering which participants appear and customizing the info in each card.
🌓 Easy on the Eyes, Night & Day
Look after your eyes and your battery life with the new light and dark mode options, so that you can keep timing any time of day.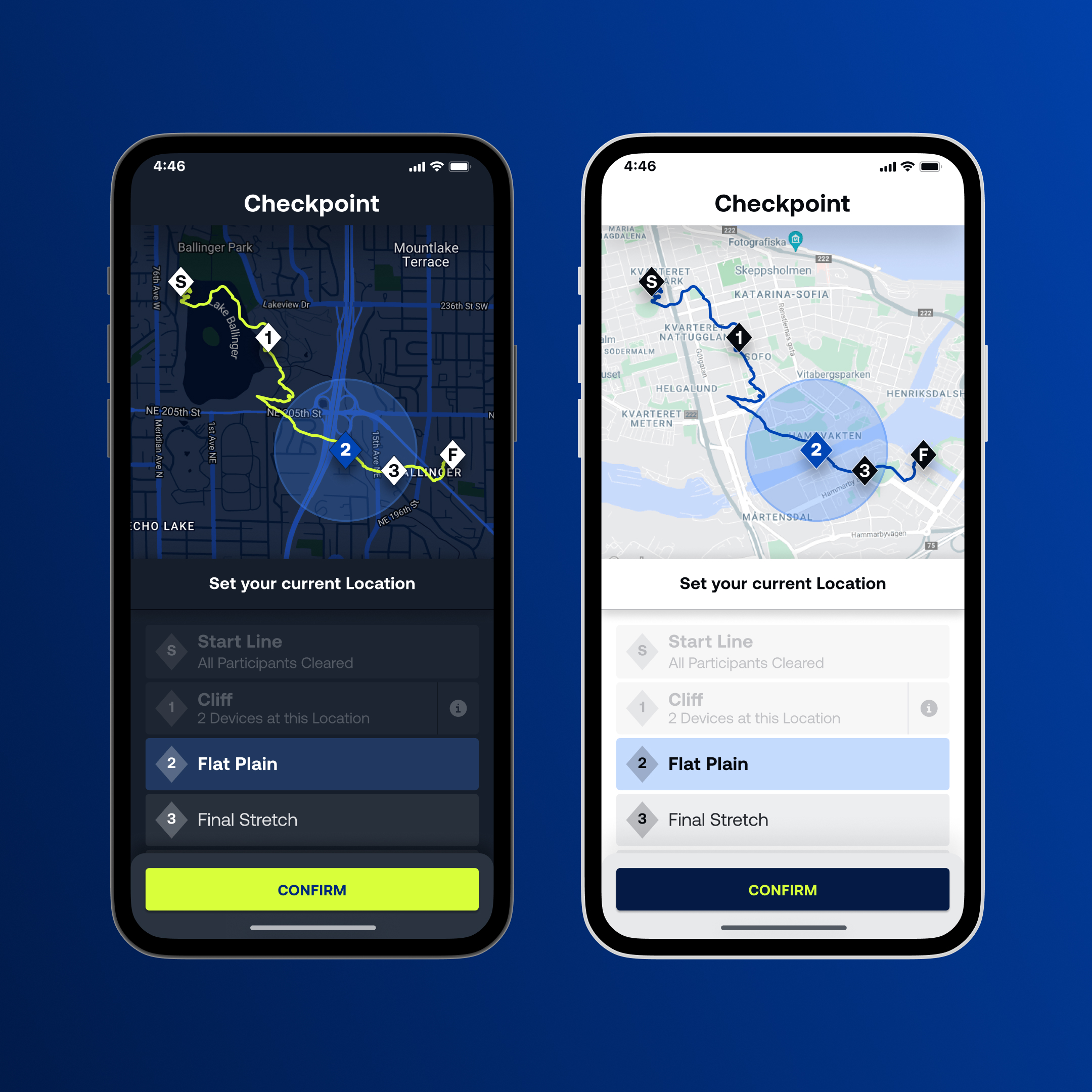 Everything you Need to Ace your Race
Timekeeping
Filter by bib range, gender, and alternating bibs
Search by bib number
Adjust the card size and racer info to your needs
Works for Mass, One-by-One, and Wave races
Participant Management
Add, view and edit participants
Swipe participants to see quick tools
See profile with personal and emergency information
Manage all times from the race track
Messaging
Send push notifications or emails to participants
Invite participants to your next event
Schedule a message to be sent at a certain time
Messages are autosaved as drafts
Timing Assistants
Set up assistants in the admin
Restrict start and finish permissions
Assign to specific checkpoints
Set up course GPX map in the admin
Results Management
See and edit results from other devices
Merge sets of results with the Live Results
Record all results to device when offline
Sync offline results when online
Distance Tools
Update start time
Transfer results to another checkpoint
Restart a distance and archive current results
Results synchronise across all devices in distance
Or watch our Video Walkthrough:
RaceID proved to be an outstanding tool for our event. We were impressed by its seamless performance on both phones and tablets, even in offline mode. The app worked flawlessly, providing an uninterrupted and reliable experience to all participants. Setting up the app was a breeze, and navigating through its features was intuitive. The streamlined design ensured that both our staff and participants could easily access the necessary information and enjoy a smooth race experience.
We wholeheartedly recommend RaceID to anyone looking for an efficient and user-friendly app for race management.
Now that I organize a real life triathlon, I use the timing app. The ease of use and the combination of registration, payment and timing help me organize my event with only a small group of volunteers and keep the costs down. I strongly recommend RaceID for endurance sport organizers who, like me, want to focus on the athlete experience during their race in the outdoors. It helps that big examples for me like Norsemen and ICONXTRI use it too.
The timing app has worked very well for us and is a very cost-effective alternative to more expensive solutions such as chip timing. Since we do not need timing with a precision of tenths, the timing app fulfills our needs in a simple and smooth way!
Live Results
See your Timing results live on RaceID.com and in the RaceID app.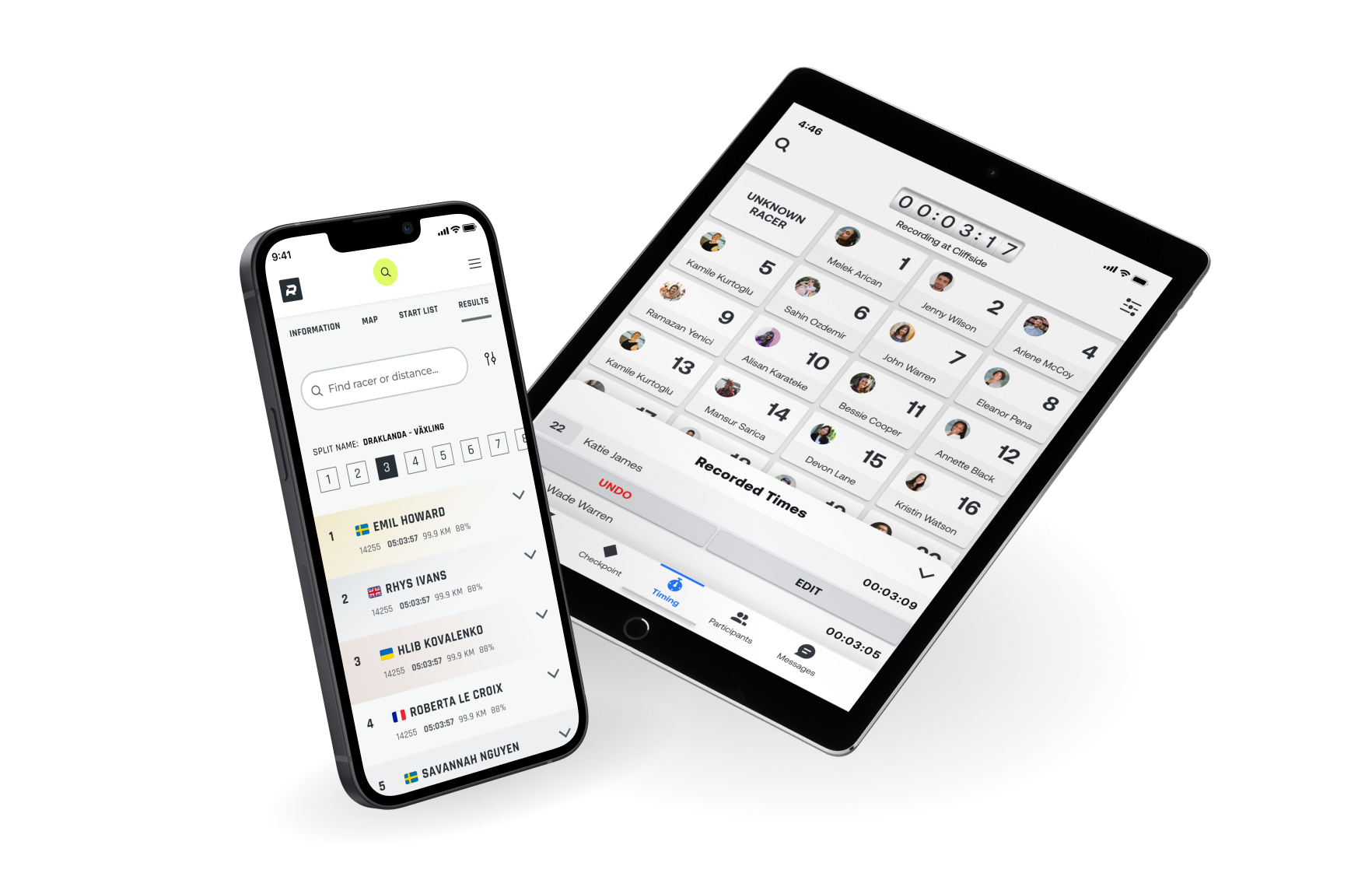 Race Spectate
Follow your friends and cheer them on as they cross. Available in the RaceID app for iOS and Apple Watch.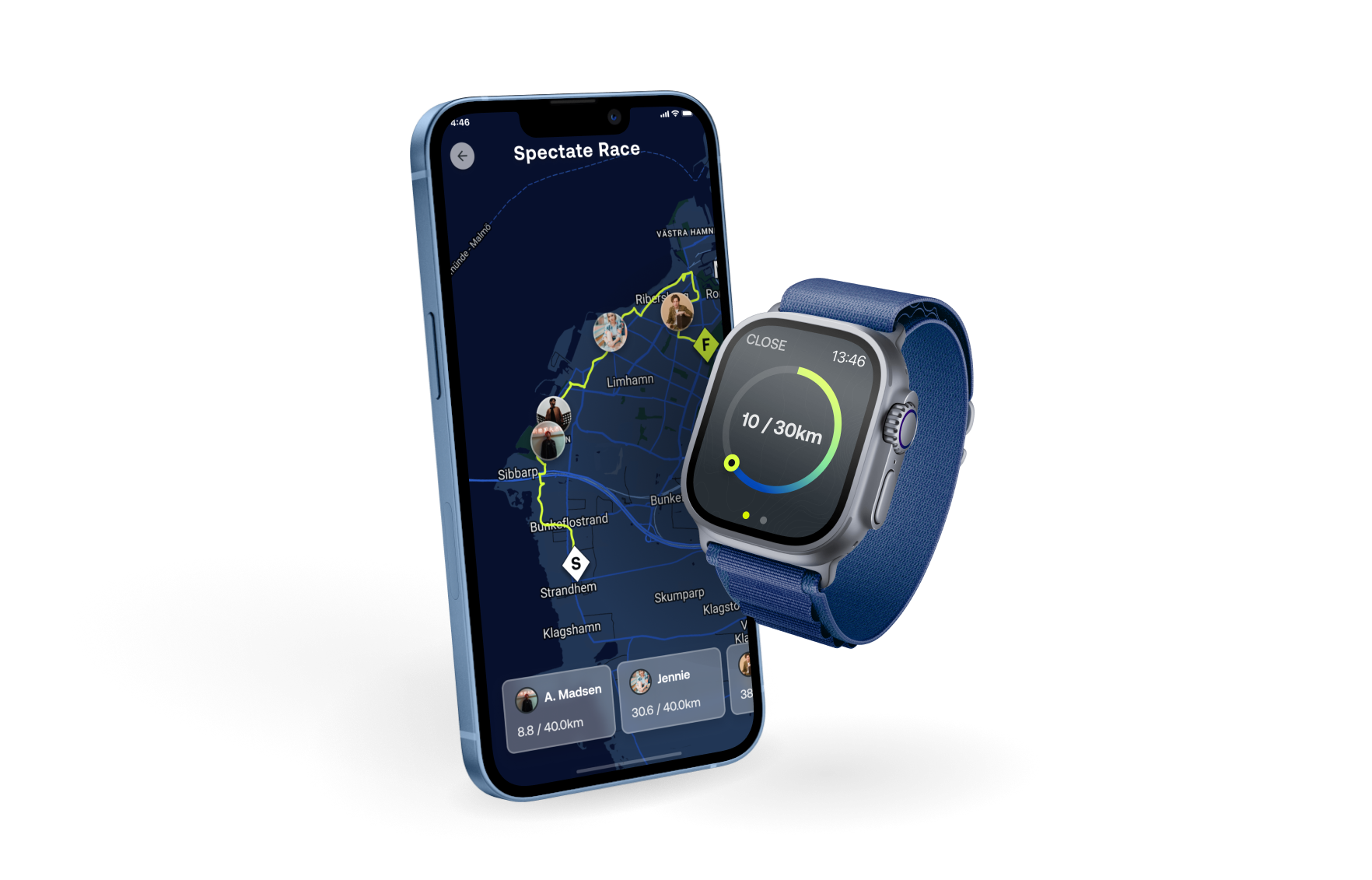 Admin & Analytics
Set up comprehensive races in the RaceID Admin. Import and export participants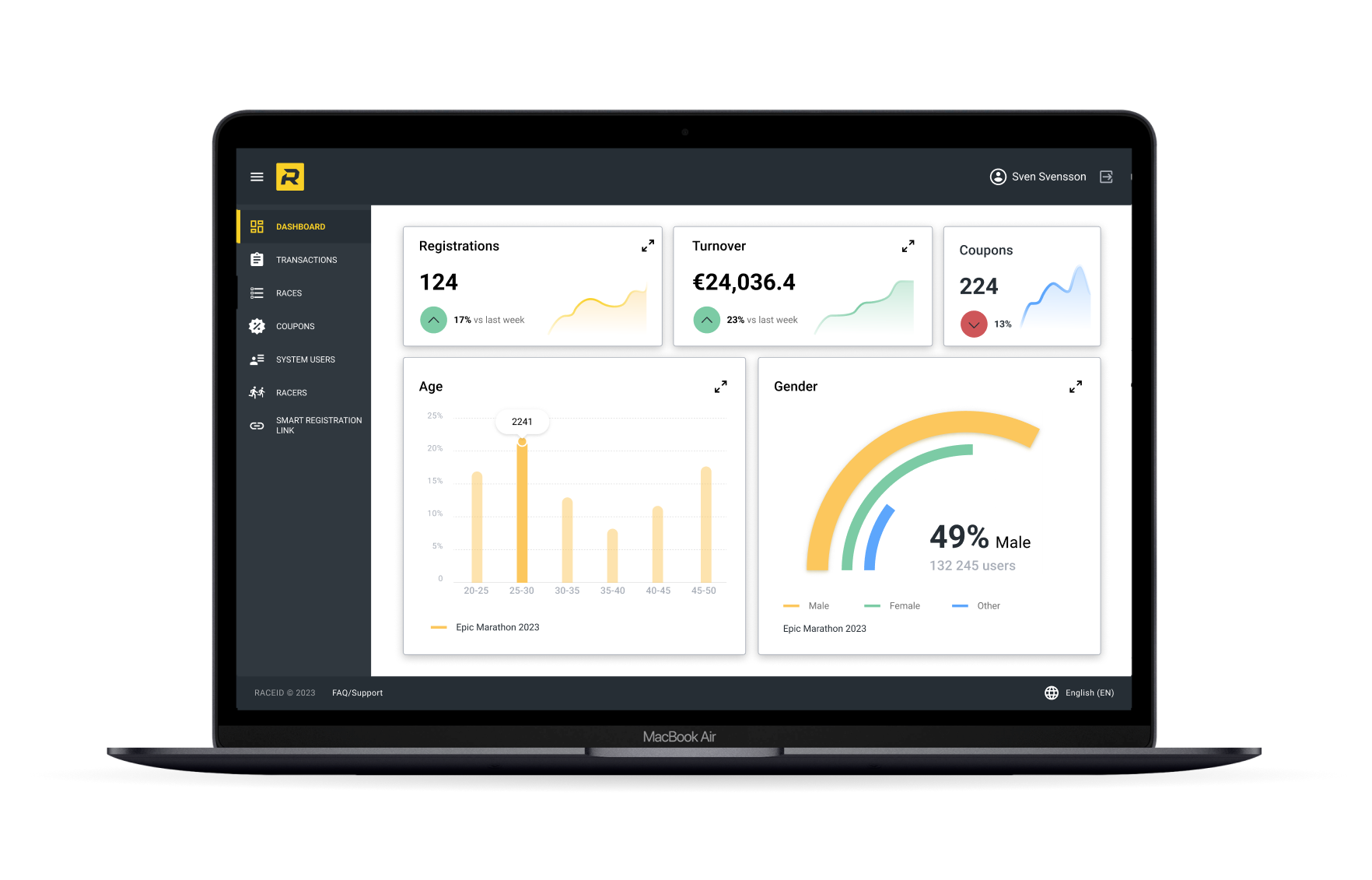 Haven't set up your race yet?
Create your race today with the RaceID Admin