Tips When Building Your Race Arena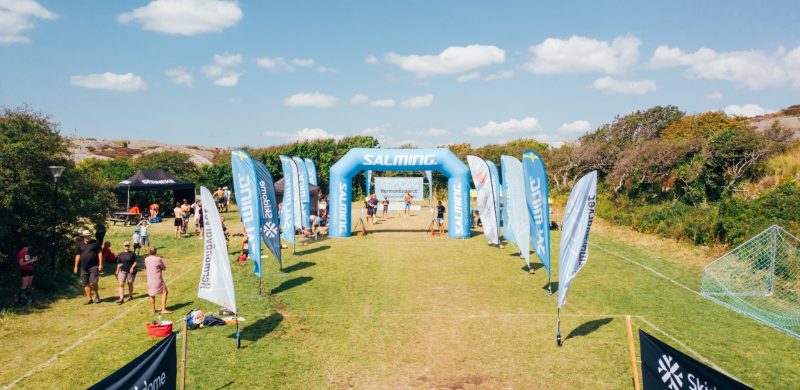 The arena is the home of your race, for both participants and spectators. It might seem easy to draw a line on the ground and call it a day – but if you are serious about creating a unique experience around your race, there is plenty more to keep in mind. Keep reading for some useful tips! 
Pick a good location and set up the arena 
You want to create a hub for your race where people can relax, socialize and get ready to race. The participants and their families/friends will hopefully spend a lot of time in the arena, so make sure you pick a good location and that everything is organized.
It's important to plan out where to locate the arena, or race village, but also how it will look. Keep in mind that it should:
Be easy to access through various transportation choices (car, public transport, bike) 

Have enough space for your starting portal / starting line 

Be close to toilets (or have space to place portable toilets) 

Have access to potable water and electricity 

Have room for putting up tents or access to a roof in case of bad weather 

Enough seating and spots for participants to hang out 
Pro tip: allocate enough time to set up the arena (it takes longer than you think!).
Food & Drinks at the arena
Offering sales of light food and drink, or to provide it as part of the race package, is important. Athletes are hungry people, and no matter how great everything else about your race is, a hangry athlete will not enjoy it! It's also a good business idea for you to sell some refreshments or reach out for local collaborations. You can invite food & beverage sponsors to help you with this – for example, contact local food stores or vendors and offer them a free spot to sell food at the arena. This way, you probably won't have to pay them as they are able to sell food and gain brand exposure.
Pro tip: set up a simple fountain with drinking water so racers can fill up their water bottles and stay hydrated.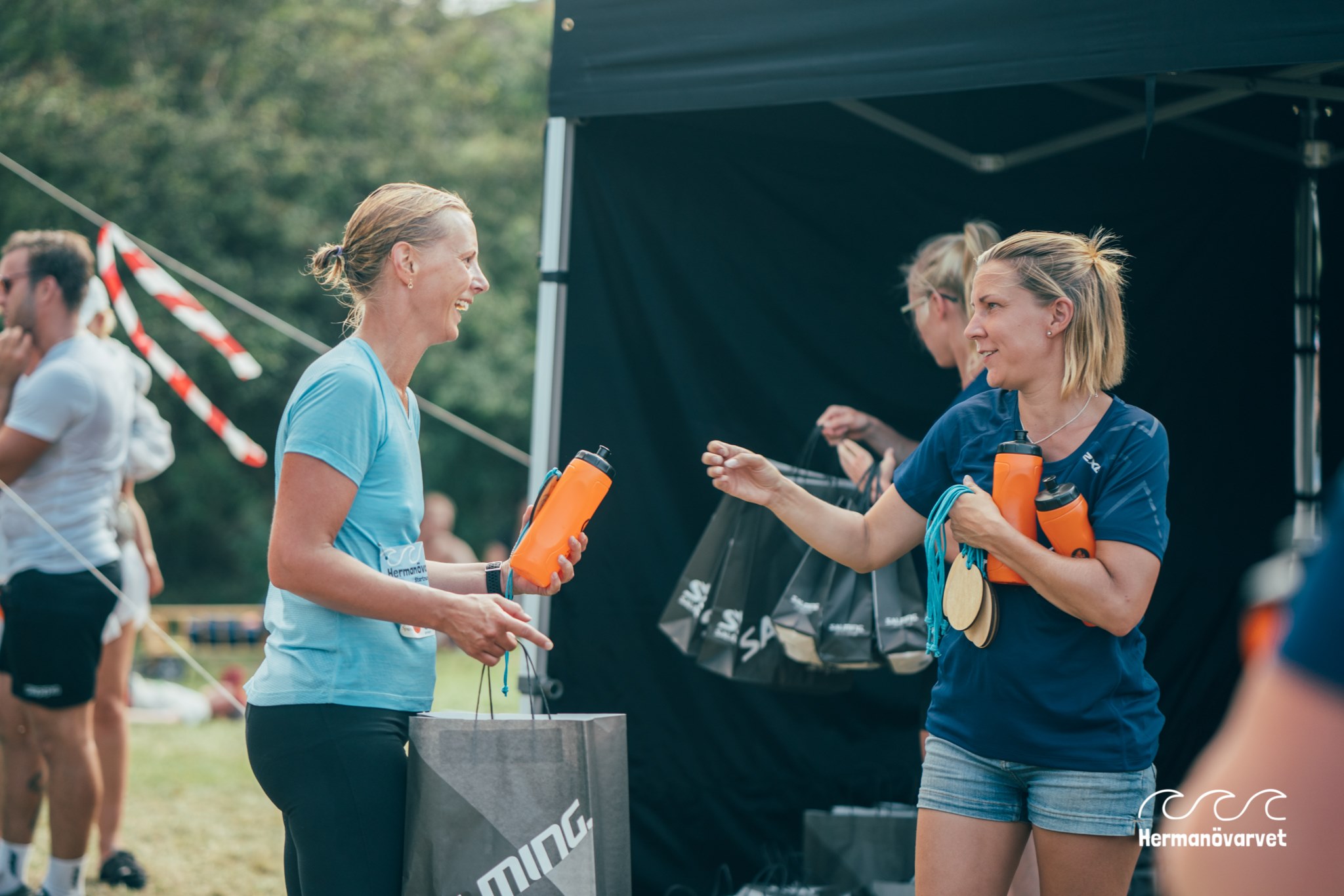 How do you handle waste and cleaning?
Make sure you have plenty of rubbish bins/bags everywhere and that you have a plan for cleaning up after the race. You will need to clean up the entire arena, as well as the course. It is  very important to take care of our nature and not leave any plastic or packaging around. Also, make sure you communicate to the participants that they must pick up after themselves. Some races have littering leading to disqualification. Perhaps you can also organize a plogging event or warm down after – if you've never heard of it, it's worth a Google!
How many toilets do you need for an endurance race?
For any event, human needs need to be accounted for. More so for a bunch of nervous athletes that are overly hydrated and need to seek to relieve themselves every 10 minutes. Make sure you either set up your race village in a location that has enough toilets, or hire portable alternatives. Generally, you need more toilets for women, and maybe also if you serve food and drinks at the event. The D-tox group has a great article on how many you need. Keep in mind to count not only participants, but also spectators, race staff and volunteers. 
Access to Technology and Mobile Reception
Is your race set in the middle of nowhere? Often, timekeeping companies and other vendors need stable internet or 3G/4G connection. Make sure you research the area beforehand and place of the main hub of the starting technology in a place that has good reception. If you cannot obtain a wi-fi connection in some way, make sure you can share data from phones or tablets. There are numerous ways in which you can sort portable connectivity – just make sure you remember to plan for it! 
Pro tip: if you are using the RaceID Timing App you can get by great, without any connection if you use the same device (for start and finish). All data is stored on the device until a stable connection is found. 
Summary: the optimal race village
All in all, make sure the arena looks good and that logistics around your arena work well, and you will have a pleasant race-day with happy athletes. 
Hear what some participants have to say about their best race experiences below: 
"I remember one Swimrun race that I did in Spain, and they had set up a red carpet by the finish line and elevated it so you finished on a stage. They had also installed high-quality speakers and played pump-up songs both at the start and the finish line – it felt so cool to run across the finish line in that race arena!" says Fanny Kuhn, Swimrun Athlete. 
"I've been to many great arenas before – memorably, one arena that stands out is the Braemar Games arena. You start the Hill Race in the middle of all the spectators, and do a full lap around on the inside of the arena before heading out up the hill. Then to finish, you do the reverse. The roar of the crowd really makes it special. It's such a spectacle in fact, that The Queen is always in attendance! A lap of honour for the winners here is not something you forget quickly…" says Hector Haines, Trail, Fell and Skyrunner.
Curious to see how RaceID can make your race administration smoother? Get in touch with us. 
Photos: Marcus Järvinen