Review of Chip Timing Companies for Endurance Races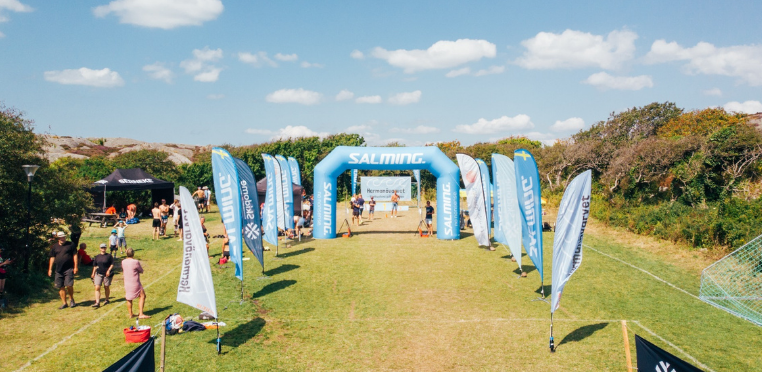 Event timing is a specialized industry and is critical to the success of any race. But how should you as a race organizer know how to choose between them all? We've created a handy download that will help you to compare all your options (mainly focused on UK providers, but many are international companies available for most countries).

Download Comparison of Chip Timing Companies
Continue reading to get a more detailed presentation of each company and what they can offer you. If you want a deep-dive into chip timing technicalities and terminology, this post explains how it all works. 
A-Z of Chip Timing Hardware and Software Companies
We have tried to make a comprehensive list of timing companies servicing the (UK) market below (and also in the downloadable spreadsheet) Many are international of course. Note: companies providing timing services (but using other peoples hardware and software, i.e, third parties and consultants are not listed here – only companies that provide a unique service or product are listed. If you own a timing hardware/software company that is missing – let us know.
Active Network (IPICO)
The Texan companies' timing systems are used for over 13M race participants every year. IPICO hardware includes; timing mats (RFID and UHF supported transmission), active chips, and passive chip bibs. Active has a 3-tiered system of features that the race organizer can subscribe to. Hardware can be bought (or hired?) and integrations exist for some other systems too. There is both a participant app and an organizer app, with many features, depending on the chosen subscription plan. Active also has a registration platform.
Agee
Agee Timing provides both hardware and software. A US based timing company created by runners for runners (according to website). A competitively priced product. RFID systems integrate with reusable active tags and the software can handle automatic race line photos, video, photo-booths and results kiosk. Usually used in conjunction with RunSignUp or RaceRoster registration platforms.
ChronoTrack
Large American company, very popular in marathons and larger mass-participation events. Uses the B-tag passive system, which can be attached to the back of a number bib or the larger Tri-Tag (an active chip). Both are touch-free systems working on RFID sensing.
EMIT
Emit is a Norwegian company that is most well known in Orienteering and Cross Country Skiing. The timing chips come as plastic 'bricc's' or 'emiTags'. They can hold between 20-50 checkpoints. Competitors must manually 'punch' each checkpoint with the bricc's, but the emiTag is 'touch-free'. The timing chips are manually 'read out' (times downloaded then uploaded) at the end of the race. Clubs and associations often buy their own kit, but orienteers often buy their own Emit. However, hire of all kit required is possible as well (through selected partners).
Freelap
Freelap is a Swiss company producing lightweight and easy to handle hardware for chip-timing of training across various sports. Chip times and checkpoints possible – automatically transferred after finish by bluetooth to the MyLaps app. Could feasibly be used in small events, though not suitable for mass participation.
GeoTracks
GeoTracks is a UK based GPS tracking hire company. Boasting very cost effective hire of units. Live Tracking and even Live Results as part of the package – with basic participant and spectator apps for download. Also providing very generous 24h support during the usage of the trackers for your event. Hardware is a little bulky.
ID Chronos
ID Chronos is an Italian hardware manufacturer (decoders, mats, antennas and chips) plus also has Race Manager software. Designed to work across many sports, and in particular mass participation plus remote outdoor environments. Contact for pricing.
Jaguar (Innovative Timing Systems)
Jaguar is part of Innovative Timing Systems is an American company producing in-house chip timing hardware and software. Apps also available allowing 'tracking' of live results for spectators. Boasts 100% read accuracy with its chips! A small range of products offered to suit different types of races.
Mobii Timing
Mobii Timing is a South African company producing three types of hardware; Active, NFC and passive UHF. All with varying (but transparent) costs associated with each set up. Prices listed on the website. Chips, decoders and transceivers can all be purchased, and there is even a customisable Starter Kit for clubs. Mobii software and apps also exist to manage the results and start times, etc.
My Laps (FRS Timing)
My Laps produces and distributes chip timing hardware and has software to match. Used for many different types of events and has previously been used for Giro de Italia, Ironman and other such races according to the website. Unclear pricing – requires contact for quotes.
Open Tracking
Open Tracking is a UK based GPS tracking hire service, for events and individuals. Also can manage RFID timing and live results, plus finish-line photo and video for extra add-on cost. 4 pricing-tiers to choose from and a very informative and transparent website.
Race Day Scoring (Race Director, RD-Go)
A part of RunSignUp, the Race Day Scoring software is to replace Race Director. RaceJoy adds on to this with GPS tracking functionality. The pricing is based on a yearly subscription model, varying depending on participant numbers and if you use RunSignUp as your registration platform. RaceJoy (inc. GPS) as an added extra. Works with most chip timing hardware.
RaceMap
RaceMap is a Live GPS tracking software that has API (Application Programming Interface) functionality as well. A free trail version is available as well as a cheap subscription model. Allows users to build the functionality they want. Results and splits can be inferred from the GPS tracking (note that accuracy is low compare to chip timing), but obvious restrictions in mass participation and close-finish races. LiveGPS hardware is generally expensive to purchase. Contact for pricing.
Race Master
Race Master is a timing software from Sport Systems based in the UK. Designed to work best with IPICO timing hardware, it can also import times from stopwatches and barcode scanners. Otherwise basic software to provide results and prize lists. Contact for quote on pricing.
Race Partner
Race Partner is a timing software that integrates with ID Chronos hardware. Limited functionality other than displaying results. Fairly cheap yearly license.
RaceResult
Race Result is an international company, starting out of Germany, and produces RFID mats, decoders/transceivers, bibs (with passive chips) and the Race Results software – and also provides a registration service as an optional extra. There is an organiser app where you can check up on all your RaceResult hardware and manage your systems that was released in 2022.
RaceTec
RaceTec is an Australian software developed for flexibility and functionality to time and score all types of different races. Interfaces with most common hardware. On the expensive end of subscription based software (annual license). App functionality in both iOS and Android. Front-end web UI is very retro…another one for 90's nostalgia lovers.
RaceTekLive
Cheap NFC timing bands to purchase for basic chip-timing. System is also available to hire through the Fabian4 registration platform for a discount per participant. 
RaceTracker
RaceTracker are a Norwegian based Race Timing and GPS Tracking company. They provide timing for sports like running, cycling, cross-country skiing and more. Their advanced features make it possible to track remote race events with their lightweight GPS trackers. They have low fees and no set-up fee. 
Results Base
Results Base is a small UK company that provides timing hardware (3rd party) but also has created a timing app (called LiveTiming). They also have a registration platform and can host Virtual Events. Pricing unclear – contact for further details.
RM Timing (US Sports Timing)
RM Timing is a software that can integrate with most timing hardware and registration platforms to provide results lists and other features. Fairly expensive basic cost for an annual subscription, with add-on features at additional cost. US Timing has extensive hardware and webshop with clear pricing (unusual in this industry). Sells mostly Trident gear and a bit of Active as well.
Run Score
Timing Software for Running and Triathlons, apparently. Acquired by RaceRoster (a registration platform, now owned by Asics) in 2019. Offers a free 30 day trial of its downloadable software. Integrates with many timing systems, or barcode scanners, but does not produce hardware. Manual entry and CSV uploads possible. Possible to sync results and finish-line Youtube videos. Seems to be designed for enthusiasts of 'old school' UX (search out some screenshots and prepare to be amazed if you don't know what we mean..)
Sport Ident
Sport Ident is a German company that is most well known in Orienteering and Mountain Marathons. The timing chips come as small plastic SI cards or sticks. They can hold between 20-50 checkpoints. Competitors must manually 'punch' each checkpoint (through a hole in a small box), though 'touch-free' SI-Air exists as well. The timing chips are manually 'read out' (times downloaded then uploaded) at the end of the race. Clubs and associations often buy their own kit, and orienteers buy their own SI Card, but it is possible to hire everything required as well. SportIdent has a registration platform called SI Entries.
Timingsense
Timingsense has a fully developed package for timing. Active timing chips, waterproof and rechargeable, as well as disposable chips and apps to help you with raceday timing and results. An open system that can talk with multiple others. Also has the software (called Caperinco). They have also designed handheld bib/chip scanners designed for use in mountain environments.
Trident
Trident is an Australian hardware company making Dual-Frequency (DF) and Ultra-High-Frequency (UHF) and also hybrid gear. Receivers, decoders, antennas and active and passive chips/tags available. Pricing unclear – contact for quotes.
Webscorer
Webscorer is primarily a registration platform, but it offers organizers a subscription based (fairly inexpensive) timing app as part of its 'Pro' package. The app is mostly used as manual timing, but has been upgraded and can receive data from antennas/transceivers in RFID systems.
If you got this far, well done! We love to hear from timing-nerds like ourselves – get in touch with any thoughts or feedback you might have!
Did you find this article helpful? For more tips subscribe to our newsletter!