Best Practice: How to Communicate with Participants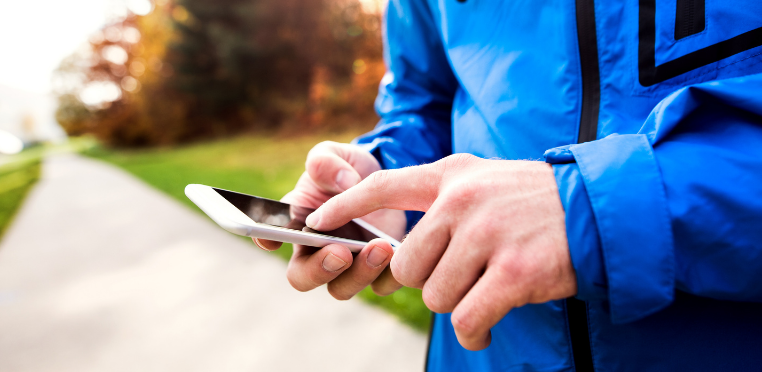 This article is about how you best communicate with participants that already signed up to your race. You will get answers to important questions such as "What do you need to inform participants about" and "What ways are best to reach participants nowadays?". For marketing communications and tips on how to write and communicate in different channels to get more participants, read this article. 
Publish Relevant, Obvious and Clear Essential Information on Your Website
Most racers will look for information on your website at different points of time from the moment they sign up, up to the race, and after the race. In fact, 88% of racers stated that they use the official race website as one of the main information sources when they obtain information about a race*. Make sure all essential info is easy to find and is sorted logically. Important information, that can sometimes be easy to miss due to "blindness in your own field" is: 
Race date. This should be clear, visible in a large font on your front page. Some races I have wanted to do make it very difficult by either hiding the race date somewhere inside a big schedule or including a countdown instead of the date (nice thought, but when you consider registering to a race, you just really need the date and dont have time for calculations to find out). 

Pricing of the race and any Early Bird pricing and when that period ends 

Exact location of starting line, finish line and race village. Include information on where and when racers need to be. If you don't know yet, describe clearly when and how racers will receive information about this. 

Logistics of the race: how to get to the starting  line if it is another point than the finish and vice versa, will there be transportation offered, where and how can I leave my bags… these details may seem insignificant, but us racers worry about all that stuff and want it to be clear from the day we sign up! 

Your Start List. As a racer, I want to check out the competition and see who I will stand on the starting line with! Make sure you include a live link to your start list somewhere on your website, easily found in the main menu. 

Policies and terms for participating. If you offer an insurance or the like, clearly include terms for that and benefits for signing up early with the insurance. 
Make sure all channels and external publications are up to date! 
Sometimes, you have various sources of information – perhaps a Facebook Event, Your registration service page, information in your social media profiles and memberships in different race calendars. Make sure all info is updated on these external websites and channels. You don't want any uncertainties or discrepancies on the information shared as it not only creates confusion for your racers, but can give your brand a bad reputation for not being organized. 
Send Emails & Notifications to Reinforce Your Most Important Information 
It is not enough to simply post all the information on your website. You should also send information directly to your racers. This shows that you care and will build report and relationship bonds with your participants. It will also save you time to work proactively – if you inform, and over-inform, you will receive less phone calls and emails from confused and nervous participants that don't know where they should pick up their racer bag the day before the race… Update any information that changes throughout the planning of your race. Here are some suggestions on what times are a good idea to send information: 
Upon registration: make sure your participants receive a confirmation email right after they register. Most registration platforms provide this feature. A plus if you can get an opportunity to customize a welcome message in that email!

Mid-way Reminder: send an email a few months or weeks after a racer signs up to say "hello we are thinking of you and are excited to welcome you!"

At any point you update important information; send a notification to alert participants. This can be a slight update of start group times, change of location of the finish line, addition of a sponsor that will provide prizes … etc etc. 

Race week "Get ready" email: send an inspirational pump-up email  this is what you need to do and where you need to be. Weather forecasts, clothing suggestions and directions are good to include. 

Before race day; friendly good luck email! Get racers pumped up and welcome them to the starting line! 

After the race, the same day: communicate the official result list. Also, if you can, send a notification about available images right away – the sooner you get your race and finish line pics out, the sooner participants can do their "post-race instagram post" that they are dying to share, which also you will benefit from lots of exposure from! 

After the race, the day or a few days after; send a thank you email and welcome your participants back next year (optimize with a coupon to sign up within the next week, to boost your retention!)
How Can You Send Information to Participants? 
The traditional way of sending information nowadays is email. It usually works well and you have  a few option when it comes to how to do it: 
Emphasize Your Race Communication on Social Media 
Everything you publish on your website and any new interesting information – doesn't hurt to also post it on social media as well! 
Pro tip to Anticipate Mistakes & Miscommunication
When you are done setting up your website info, registration page and communication email – have someone that is not a race organizer or is not part of your organization, to test your communication flow. Then you can get some feedback on potential clarifications you have to make and can do them before you open registration and promote your content to your participants. This is a pro tip we got from Nicholas Roman – in this video you can learn a lot from how he saves time on automation around race communication: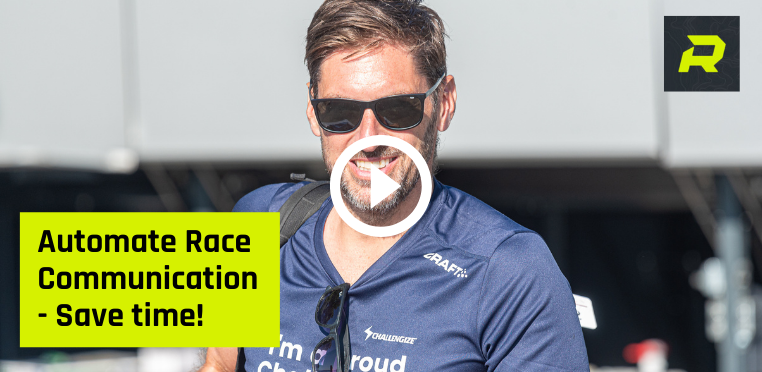 *RaceID Participant Preferences Survey 2022.