How to Make a Highlight Video for Your Race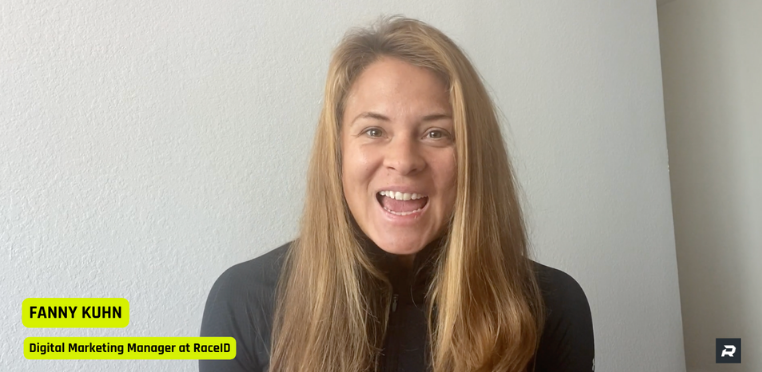 In this article, you will learn how to make your own race highlight video, by yourself. It is easier than you think, you do it online,  it will cost you around €12 and take you 2-3 hours total. 
How do you convince someone to do a race? If it is up to me, I go to youtube or social media, look for the latest race highlight video of the event, and send it over. Usually what happens is the person loves it and signs up (unless they are too out of shape or have any other debatable excuse). The conclusion of this – make a race video for your race. It will help you immensely to explain to people what it is all about and it can be used in almost all digital marketing channels. 
Prepare for your video and what to film 
As with any project or story that you want to tell, it is important to have a plan. Trust me, I learned this the hard way the first time I created a video and had many afterthoughts on how I should have prepared better to have the material I thought of after filming. When filming is done it is done, and it is very hard to replicate the same moment and setting a second time around without having to do it all over. 
Here are some tips to use in your preparation:
Watch other race videos for inspiration (Youtube!)

Type up a few lines you want in the video, and the story you want to tell about yoru race

Make a storyboard (this is commonly used by videomakers, and is simply a series of small (usually very ugly and rough) drawings in squares, describing teh different scenes of a movie.

Decide where and when to film – if it is during your race, think of the most exciting parts of the course. 

Contact participants beforehand (unless you have a build it release form in your registration) – both to be featured, but also if you want to make a few interviews
Film Your Race Video
The best is, if you can get someone to film parts of your actual race. Action for real and participants in their bibs are the best. If you are the race director, it is usually tough to do this yourself. Ask an assistant to do it if you are on a low budget. It is perfectly fine to film with an iPhone or other smartphone with a decent camera. Another option is to ask if one of your racers can run or race with a GoPro camera to get some point-of-view filming. 
If you need a video before you race or did not even start your first one yet, you can just go out and film parts of the course yourself as a quick fix. A slightly more legit option would be to go with some friends that can act as racers! Make it real and put on some bibs. 
How to Edit Your Race Video 
Now you have a bunch of raw material – unedited video clips. Don't worry, you will not use it all. Someone once told me that for a 5-minute video, you need an hour of filmed material!
Look through your material and select the best parts and your favourite clips. Put them in a special folder on your computer and try to name them smartly so you can find them later. 
Now, go and sign up for a video editing service. There are a million out there to choose from and they are getting easier and easier to use. Only a few years ago, you had to have a degree in video editing to understand expensive software products that cost thousands of dollars. It is not like that anymore – think of video editing like making a powerpoint presentation, just that each slide is a video clip 😉 
I highly recommend you use Canva. I have researched a bunch of them, and Canva is definitely the best value for money and the most flexible editor for non-professionals (the real deal videographers would probably kill me for saying that, but for this purpose, it is fantastic). Another tool that is free to use is iMovie on Mac – but it takes a little while to figure out. 
So sign up for Canva – you will need a Pro account to be able to edit videos. However you can take advantage of a 30-day trial of the Pro account if you are a new user. Then, watch this video tutorial where I show you how to actually put your video together inside Canva: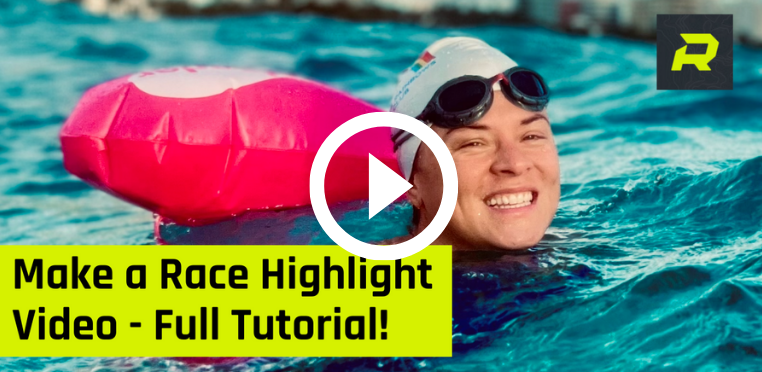 Export and Use Your Video to Market Your Race
When you are done, click on share and export your video. It will take a little while, and you get a file to your computer. After this:
Upload to YouTube for easy sharing 

Make social media posts in your selected networks with the video

Email to your racers in your newsletter

Insert a link on your registration page 

What more can you use it for? 
I also recommend that you go back to Canva, duplicate your video design, click "resize" and select "copy and resize" every time you do this. Make your video in 2 more formats. Canva automatically resizes your video to fit the new dimensions, but you may have to go through and adjust some spacing and headers.  All videos, you should make in these 3 formats:

Landscape (for Youtube)

Square (for social media feed posts and ads)

Horizontal (for stories and reels in social media, and your Facebook event cover!)

Other Options if You Don't Have Time or Creativity
If you are serious about your brand and want a truly professional video, we recommend hiring a professional – costs vary, but count on spending 1000 to 5000. 
You can hire a professional videographer that goes to your race, films the video and then edits it for you and gives it to you in different formats. You probably have to go through the planning phase anyways though to give them some directions! 
If you give it a try yourself, I would love to see what you created – send over your Youtube link and we will see if I come to your race!