A Market with a Post-Covid Syndrome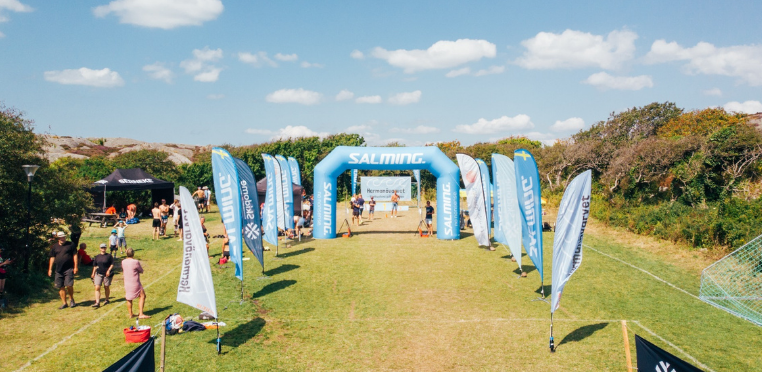 Many of us hoped for the 2022 market to come back with full force, but it is clear after the first half of the year that we are looking at a slow recovery after Covid. The trend has been evident across all sports and geographies. Participants are not showing up and/or are registering late. Looking at it now, this may be the most obvious scenario, but needless to say is that the whole industry was hoping for a much quicker turnaround.
A quick View of the First Half of 2022
Up to 25% of the races in the market are canceled

The number of participants have dropped across all sports and geographies with up to 30% on average

It is too early to see the effects of increasing inflation or fear of recession

Late registrations is trending in the market

Turnover in the RaceID platform has doubled so far in 2022 vs 2021
20-25% of Races Are Not Returning
As a platform that can see a helicopter view of the market, we notice that around 20-25% of races have not been able to return after Covid (based on data from the RaceID platform). The races are either being postponed or even canceled as race organizers have a difficult time finding the energy, resources and/or organizational capacity to set up their events again. 
We also see races are being canceled due to too few participants signing up to those events. This is an unfortunate trend that is affecting mainly smaller races, where the minimum number of participants to organize the event is not reached. In general, races are seeing between 20-30% less participants entering races than anticipated than attendance before the pandemic. 
The Market is Despite This on the Way Back
Despite the fact that the market is performing below expectations we can see clear indications that we are turning back. The growth in turnover through the RaceID platform has doubled in the first half of 2022 vs 2021 with the number of transactions following almost the same pattern.
We can clearly see that the market has started to turn back, and now it is all a question about how quickly it will pick up the pace. What is clear, is that organizers will have to be patient and make sure to adapt to the current market conditions.
Current Trends & Observations in the Race Market
The very slow recovery may have long-term effects in the industry where some changes may come quicker. Here are a few things to look out for and consider;
Late registrations are here to stay for now. Participants have gotten used to, races having bibs up for sale longer than before the pandemic. Races that used to sell out now are open to welcoming more participants. This is also an opportunity for participants to enter races that were off limits before. What opportunities does this open for organizers?

As races are being canceled the calendar opens up and creates openings for new races. As the market regains strength these canceled races give new races an opportunity to take their place.

As the number of registrations drops, the importance of add-ons increases. Races normally have a fixed base cost for the event and by adding add-ons in either the registration and/or on the event day some of the lost revenue from lost participants may be covered.

Each race participant becomes more important and clear rules for cancellation of participation is a good way to ensure ticket revenues. Make sure you have clear terms, and a refundable booking insurance is a good tool to give the participant a choice to cover unforeseen causes for cancellation such as injuries or sickness.
What's the Outlook for the Rest of 2022?
It is always difficult to estimate where the market will turn out especially with the high inflation and growing worry about an upcoming recession. How this will impact the market is very difficult to project, but it is likely to have some effect. We expect the second half of the year to give us more of the same as participants slowly make their way back to the starting line. 
A recession may have two effects on the market that can be seen as opposites. Either participants will remain absent due to races being somewhat of a luxury item OR the market is likely to attract more participants as a race can be seen as an appealing and fairly price worthy enjoyment. Maybe the reality is somewhere in between, but we will closely follow the market development and any deviation in trends.
Organizers need to make sure to obtain the tools to handle this quite difficult period. The ones that survive will be in a very good position when the recovery accelerates. Make sure you put the effort into what really matters and maybe find external solutions to things that are outside of the core of the race organization. 
For help to combat late registrations, check this article. Additional resources for marketing your race and optimizing other aspects that can help you stand out in these difficult times are available under organizer resources.