Why Do You Need an Event Management System for Your Race?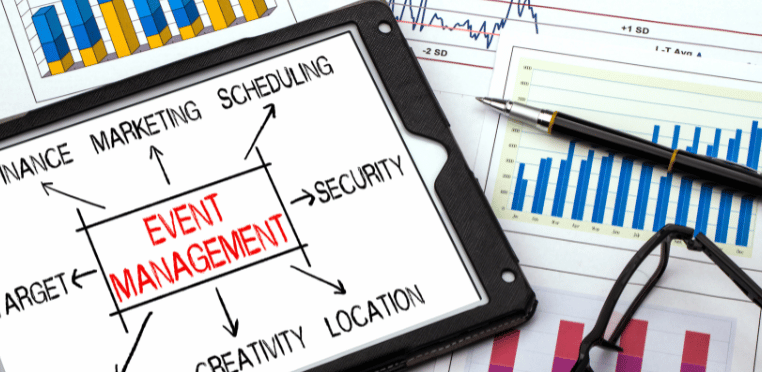 As a race organizer, you know how much work goes into organizing and executing a successful event. From planning your race route and communicating with local authorities to handling your marketing and registrations, there's a multitude of details to keep track of. An Event Management System (EMS) helps you streamline this process, saving you time and stress while providing a better experience for your participants.
Are you still using google forms or email for registrations and asking participants to wire or bank transfer you the registration fee? Prepare to widen your perspective and discover a groundbreaking change for the better. In this article, we break down the main benefits of using a proper EMS system for your event. 
What is an Event Management System (EMS)?
An EMS is a software platform that helps you manage all aspects of your event, from start to finish. In our industry, it can also be called a registration tool, registration service or race management system. It typically includes tools for registration, secure payments of your registration fee, management of start lists, and participant communication. Some systems also offer race day apps and post-event analysis and reporting to help you understand what went well and what did not. At times, even timekeeping management can be a part of your EMS, even though it is more commonly connected to the EMS via import/export or API and handled in a separate system by another vendor. You can dig deeper into the advantages and disadvantages of separate vs combined registration and timing systems in this article. 
The Benefits of Using an EMS for Your Race
Track and Keep Your Participant Data Organized
One of the most significant benefits of an EMS is the ability to centralize all of your race-related information. This means no more sifting through piles of paper or scattered emails to find the details you need for a certain athlete or registration. An EMS allows you to access all your event information from a single dashboard, making it easy to stay organized and on top of your to-do list.
It is also a database where you can store participant data securely, come back to it year-on-year and send targeted messages to your participants base. It is often easier to get happy participants to return than to find more new ones every year! 
Improve the Experience for Your Participants
In addition to streamlining your event planning process, an EMS can also enhance the experience of your participants. Many EMS platforms offer customizable mobile apps that provide race participants with real-time updates and information about the race, which you can control and send out. Having all the information about your race collected in one space and getting updates at the right time will make the race journey and race day more enjoyable and memorable for your participants. Moreover, you will reduce stress and let them fully focus on their performance and simply embrace the experience they are in for. 
In its most simple form, an EMS and registration system also lets you automate payments and offer modern payment methods. Asking participants to transfer money in a separate step of the registration process is considered highly insecure and un-efficient. Today's modern shoppers expect to pay online, use familiar payment methods such as credit cards or Apple/Google pay, and get instant confirmation of their registration purchase. With an EMS system,  this is all built-in and you don't even have to think about it as registrations roll in.
Save Time on Administrative Tasks 
An EMS will save you time by automating tasks such as registration and payments. Participants can easily register and purchase their preferred entry fee online, which eliminates the need for manual data entry and payments through complicated bank transfers or the like. This not only saves you time but also reduces the risk of errors and fraud. Keep this automated with an EMS to ensure payment is collected directly at point-of-purchase for each and every one of your registrations. 
Moreover, EMS systems often include neat features such as built-in participant support to help you manage technical questions as well as various self-services for participants which allow them to make updates and changes to their registration (transfer to friends, correct spelling errors, update team members, etc) without even having to bother you!  
Analyze Data and Performance of Your Race 
Another advantage of an EMS is collecting and analyzing participant data from your race in one and the same place. Many systems offer reporting and analytics tools that allow you to track registrations, total sales over time, and participant demographics. This can help you understand what worked well and what areas may need improvement. For example, you can look at what time period most people signed up and from where they came from to determine future marketing efforts and campaigns. 
Being able to read your data and drawing conclusions is what will make you successful in the long run, improving your race and offering experience over time. Most EMS tools give you a handy dashboard where you can follow the development of registrations without having to enter numbers in an excel sheet. 
Are There any Disadvantages to Using an EMS System? 
To be honest, we cannot think of any real disadvantages to using an EMS system. The only thing is the cost – as a service provided by a third party, they will need compensation for their services like any other business. Most systems charge per transaction (a commission percentage on your registration fee), which is usually not high (4-10%) and includes payment processing fees (usually 2-3% depending on the bank or card type). There is often no upfront fee, which minimizes the risk for you to get started. If you think it is expensive, you can always offset the small fee to your participants as an administrative or booking fee (which is common and generally accepted in the ticketing world).  
Summary: Why You need an EMS for Your Event
Overall, an Event Management System will make your job as a race organizer much easier and more efficient. It will help you save time, streamline tasks, and provide a better experience for your participants. While there are many EMS systems available, it's essential to do your research and choose a platform that fits the needs of your specific race.
Need help with that? We got you covered – check out this article on what to think about when choosing an EMS system or finding the right provider for you by browsing through our top lists and reviews: 
Of course, we invite you to try out the RaceID EMS straight away if you are curious! It's easy to get started.