Is RaceID Right For My Race? An Honest Review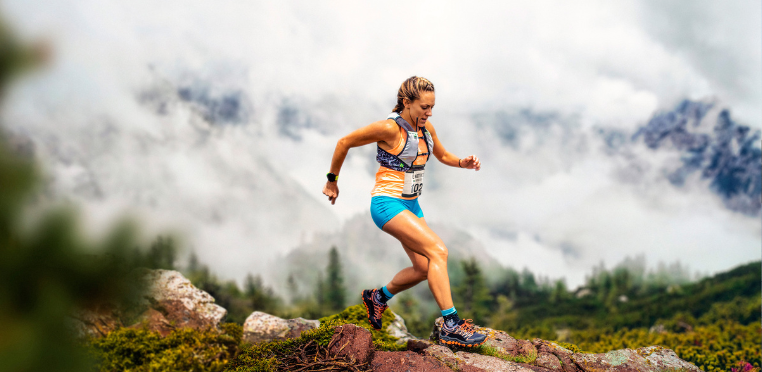 Does RaceID fit with your race and organization? There are many advantages, but also some disadvantages. Here are 8 common problems we solve for you. You might also want to know why RaceID might not be a good fit for you – see this article. 
To explore all features available, check here. 
You Have an Outdated and Unreliable System
Obviously, if your online systems are outdated and badly maintained, then you will start to notice problems. Perhaps you even get some email complaints from participants about the registration process?
As race participants ourselves, we too were frustrated by many bad and buggy registration experiences. We've therefore worked really hard to design RaceID to be modern, intuitive and make the participant experience as smooth and frictionless as possible. 
We think that future participants will want to find and enter your race from their pockets – that's why we have developed the RaceID participant app on both iOS and Android. With just a couple of clicks they can find and enter any race, see results and connect with friends. 
We are also constantly updating and adding features, and use the best and most secure systems to ensure reliability.
Erik Sjöbeck, RaceID CEO: 'Technology moves at a great pace nowadays, and it makes our life easier and more efficient with each iteration. This extends to the outdoor events industry as well of course and we are seeing the most successful races using the most advanced technology. The simple reason is – they can't afford not to! Any problem, or unreliability, is magnified with large participation numbers – and an outdated or terrible registration process reflects pretty badly on the race organisation. Participants nowadays demand smooth and seamless technology!'
You Struggle to Fill Your Start Lists 
All RaceID community members are your potential participants. They will be able to find and register for your race with just a couple of clicks when you become a RaceID Organizer.
As of September 2022, RaceID has over 150,000 community members and is growing week-to-week.
You are Worried About Your Participants' Data Security
Race Organizers are often asking us about data protection, and the security of our systems. In particular, they worry about their participant data being sold to a third party, and their participants receiving lots of spam messages or inappropriate advertising. This does happen within the industry – data is gold after all. But not at RaceID.
A quote from Nicklas Tingström, RaceID CTO: "Members data is never sold, and we will only transfer data to legitimate third parties – such as your timing provider – on your request. You are in control of how much data is collected and how you use it. Additionally, we use reliable and modern servers, and high-end encryption and security on all our pages and databases.
You spend too much valuable time on unnecessary administrative tasks
As a race organizer there are a lot of administrative tasks. Making lists, sending emails, filtering data, assigning bib-numbers, collecting and managing emergency contact details, setting and collecting entry fees, accounting, taxes, etc etc.
At RaceID we have created semi-automated features to make it really easy to do all these tasks. We choose this semi-automated way of doing things as we think that a fully automated system would take away too much of your control – and not allow for any flexibility or customization in the way you manage your event.
According to some organizers, RaceID has allowed them to cut admin time down by 80% – check out this case study video with Ryan Provencher of The Karl-Oskar Swim, Sweden, to learn more about how he uses RaceID.
You Currently Struggle to Collect, Manage and Transfer Data
As mentioned above, we've developed some easy-to-use features that allow you to get away from the tedious and often error prone methods of data collection and management.
All your participant data is automatically collected and displayed in simple, filterable and downloadable lists
Plus, when using RaceID's Open API, transferring participant data is simple and automatic. Just a few minutes of setup is required.
You lack features in your current system
What are important features of a registration platform?
Things like; mobile supported registrations, apps, multi-currency secure payments, language support, participant self-service options, customisational extras (sale of bus transfers, t-shirts, memberships, etc), participant insurance, technical support, data-dashboards, race calendar amongst others…
As race organizers ourselves, we were often frustrated by a lack of essential functionality and basic user requirements in the software available to organizers. We take an organizer-centric development view, and are always in open dialogue with our community about how to improve. Send us your ideas and requirements today (if it's not in our backlog already – we'll make a note for future development)! 
You can view all RaceID features here. 
You want to use your local timing provider, or own timing hardware/software
We have expertise in registration and management software, but you probably have local timing expertise and possibly a long-term relationship as well. Or perhaps you own your own equipment and want to time the race yourself.
Either way, if you wish to choose your own timing provider, we can connect seamlessly with them. We use an open API (Application Programming Interface) that can be used to automatically transfer the start-list data from RaceID to your timing provider.
You want to inspire the world to pursue an active lifestyle
Well, Erik Sjöbeck, RaceID founder and CEO can round off: "Inspiring active lifestyles is our founding vision and why we get out of bed every morning. We want to get the world moving and connect everyone globally who loves endurance races". 
Decided that RaceID is for you? Sign up to a free account today. Create your race and start to take registrations and earn revenue in just 5 minutes! See how here.