List & Comparison of Race Registration Tools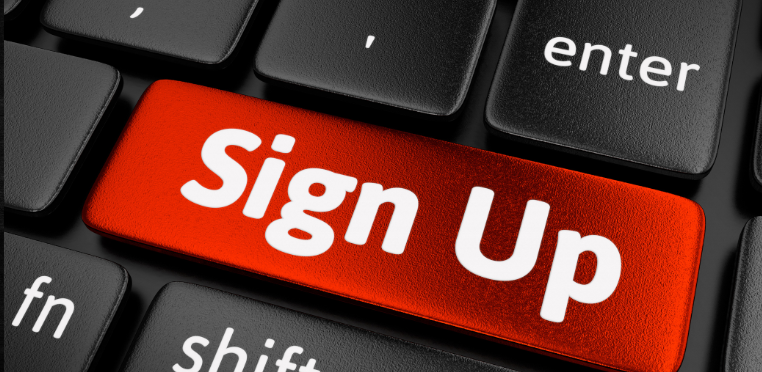 When you are looking for a new tool to manage your race, it can be challenging to find all the options to consider. We've made it easier for you, by putting together this list of registration service providers. We've also made a downloadable sheet (see below) for evaluating features that are important to you and your race. 
Note that the review sheet is based on information available on each company's website, we cannot guarantee that all features are included if the information is not presented on the provider's website. Pricing is provided where it has been possible for us to find. Either on websites or other online sources. The listed features are what the companies offer as of today, September 2022. We will do our best to keep this article and the comparison sheet regularly updated. 
Download: Feature & Price Comparison of Race Registration Software 

Fill out the form below, and we will send you a copy of the comparison chart to your inbox. 


List of Race International Registration Providers
In this list, we include providers from Europe or those that are international and could be used by any race or an English speaker. A list and review of American providers is coming. If you think a service is missing, please contact us and we will add it. 
Active Network 
Website:  https://www.activeendurance.com/home
Headquarters: Texas, USA
Active Endurance, Active.com or Active Network is probably the largest global player when it comes to endurance race management. They offer a full-service registration tool for organizers while also providing various apps and tools for participants to find races. Active also offers possibilities to manage other events like galas, conferences and camps. 
AvaiBook Sports
Website: https://www.avaibooksports.com/en/
Headquarters: Zaragoza, Spain
Avaibook sports is a registration software company based in Spain, although operating internationally and in several languages. They specialize in integrating registration forms into external websites as a white-label solution. 
Chronotrack
Website:  https://chronotrack.com/
Headquarters: Indiana, USA
Chronotrack offers a full-service registration package, everything from registration to timing and results. They offer their own timing hardware connected to the same all-in-one system, pricing is available in packages upon request only. 
Eventrac
Website:  https://www.eventrac.co.uk/pricing
Headquarters: West Sussex, United Kingdom 
Eventrac is a company based in the UK, specializing in event registration software. They offer a full-service registration platform that includes sign-ups, race day check-in, fundraising and more. They also have an organizer app for race day use. 
EventEntry 
Website:  https://www.evententry.co.uk/
Headquarters: Windermere, United Kingdom
UK-based company started by endurance athletes with the mission to make online entry simple, quick & hassle free. They offer basic registration services for any type of event with standard needs. Limited to UK races as they only process transactions in GBP. 
EntryCentral
Website: https://www.entrycentral.com/
Headquarters: Gullane, United Kingdom
Entry Central serves all types of UK events with registration services. Includes features such as custom registration forms, booking insurance, early-bird pricing and other things you might expect from a local registration service. 
Etchrock
Website: https://etchrock.com/
Headquarters: Herefordshire, United Kingdom
Etchrock is a UK-based, but globally serving, event registration company. They offer not only registration services, but are also trying to build a participant community around your event that you can use to create engagement and buzz around it. 
Eventbrite
Website:  https://www.eventbrite.com/
Headquarters: California, USA
Eventbrite is not a specialized endurance race registration platform, but rather a popular tool for any type of event to sell tickets. You may see it as sufficient for your event, and many race organizers use it, but it may lack some specialized features you may need as a race organizer, such as start lists. 
Fabian 4 
Webiste:  https://www.fabian4.co.uk/
Headquarters: Brecon, United Kingdom
Fabian 4 is a UK small business run by a team of two, Fabian & Ellie. They offer registration, NFC timing services as well as some tracking functionality. The system is specially adapted for Orienteering races. You can choose between various packages depending on the services you need. 
Full On Sports
Website:  https://www.fullonsport.com/
Headquarters: Swansea, United Kingdom
Registration platform service dedicated to English and UK-based races. Offers basic features for registration with easy login and account creation for organizers. It is possible to add donations for charity in the registration as well. 
Let's Do This
Website: https://www.letsdothis.com/gb
Headquarters: London, United Kingdom
Let's Do This features a large calendar of events in different sports and is mainly focused on helping organizers with marketing and event discovery, with 20% of fees on each participant coming to you through them. They offer a basic registration tool and race management resource, but limited info is provided on their website about this. 
Njuko 
Website; https://www.njuko.com/en
Headquarters: Bidart, France 
Njuko is an international provider based in France, and offers a full-scale registration tool for race organizers, including white-label solutions. Multiple currencies and language translations are available for international races. 
RaceNation
Website:  https://www.race-nation.com/
Headquarters: Brighton, United Kingdom
RaceNation's event management platform encompasses a full-suite registration and ticketing software with integrated, white-labelled fundraising capabilities. Features include free Event Day app with live entrant tracking, chip timing integrations, smart ballots, merchandise storefronts, and VIP Support Team.
Rider HQ 
Website: https://www.riderhq.com/
Headquarters: London, United Kingdom
Rider HQ is a combined platform for race management and club memberships. They do various integrations with other apps and systems and offer an API connection in their premium package. 
RegEvent (UK)
Website: https://regevent.co.uk/
Headquarters: Essex, United Kingdom
RegEvent offers organizers a standard registration tool service. It is a local company focused on UK races and you can only process transactions in GBP. Personal support is available, but it is not possible to create an account yourself to test the system. 
RaceBest 
Wesbite: https://racebest.com/
Headquarters: Keighley, United Kingdom
A company run by two coaches and race organizers, offering a basic registration service tool for event organizers. You can use it for fundraising for charity as well, and it is possible to create an account to test the system out. 
RaceSpace 
Website: https://www.racespace.com/
Headquarters: London, United Kingdom
RaceSpace promotes a mobile-first experience for participants and offers race organizers a full-service registration tool including merchandising and charity donations. Racespace supports various currencies and offers a built-in participant insurance option. 
RaceResult 
Website: https://www.raceresult.com/
Headquarters: Pfinztal, Germany
RaceResult is a historic timing hardware and software company with origins in Germany. Today they operate globally, and RaceResult is one of the most prominent chip timing hardwares in the world. They also offer registration services alongside this connected to the timing software and hardware. 
RaceID
Website: https://raceid.com/
Headquarters: Stockholm, Sweden
RaceID is a participant-focused registration company that offers a full race management service for organizers, as well as an app & network for participants. The app is designed to ease the registration process and enable new race discovery. It is possible to connect RaceID to your chip timing or use the RaceID timing app. 
Si Entries 
Website: https://www.sientries.co.uk/
Headquarters: Cumbria, United Kingdom
SI Entries is a registration and race management company operating internationally together with their sister company SPORTident which can separately provide timing hardware and software. This solution is most popular amongst orienteering, trail and fell races.
Sportsmaniacs
Website: https://sportmaniacs.com/en
Headquarters: Valencia, Spain
Sportmaniacs is a registration and race calendar company from Spain that works together with the timing company Timingsense. Together, they provide a full-scale service for managing races from A to Z. Pricing is available when you request a quote. 
The Entry Point
Website: https://www.theentrypoint.co.uk/
Headquarters: Hull, United Kingdom
The Entry point offers a basic tool for event registration, including sports events, races,  conferences and other happenings that you need to sell tickets for. It is free to use the tool if you don't need payment processing (races without a registration fee) and you can create an account easily yourself. 
Webscorer 
Website: https://www.webscorer.com/
Headquarters: Washington, United States
Webscorer offers a full-service registration tool for managing races, including registration, timing (with their app) and results. They offer different plans and yearly subscriptions depending on how many app devices and features you need for your app timing. 
Are you a provider and are missing from the list or need a correction? Please email organizer@raceid.com, including your website and relevant information. 
If you are looking for RFID / Chip Timing Companies that also offers registration, you can find them here.