What To Think About When Choosing a Registration Platform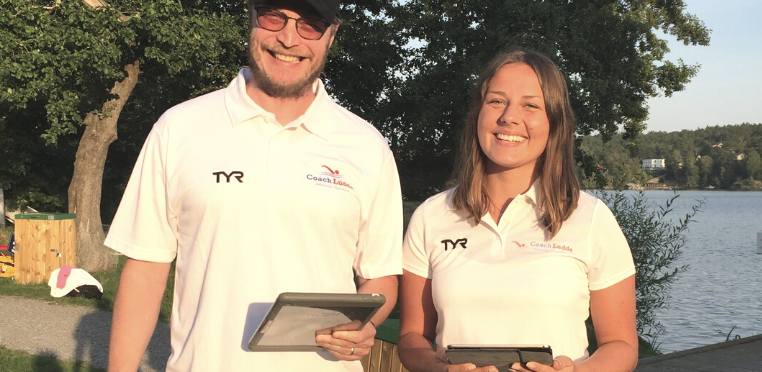 Your registration platform is one of the key features of your race. It can often be the first interaction that your participants will have with you – and we all know how important a good first impression is! Read on to understand some of the questions you should be asking yourself when choosing a registration platform for your race.
Is It Easy To Use for You and Your Participants?
Investing lots of time to learn a new system isn't attractive, so when choosing your registration platform you have to ask yourself; "How easy is it for me to learn, and use"? Of course, complexity and extra features might be what you need, but it should still be easy and intuitive to use.
Here a few bullet points that cover the basics to help answer the above question:
Does it have a user-friendly interface?

How intuitive is the navigation through the platform?

Is it easy to set up a race, and duplicate races?

How long does a basic race set-up take?

Can you easily download and upload lists of participants?

Can you easily integrate or upload your results?

How easy is it for your participants?

You want the registration process to be as frictionless as possible – with minimum number of clicks or entry fields. If it can be done smoothly on a mobile or  through a phone app…you're winning as the majority of web traffic occurs on mobile devices nowadays. 
What is the Price? Are There Hidden Fees and Costs?
Noone likes a hidden fee. Make sure the platform you choose is as transparent as possible about their fees. If you have to fill in a contact form to get a quote, perhaps there is a large fee hidden behind and you might want to compare companies with transparent pricing listed on their websites first.
Again, let's look at a few ways the fees can be structured;
Is there an upfront fee or subscription for using the platform?

Perhaps the platform offers a freemium version of their product?

What is the fee-per-registration?

This is usually a small percentage of the registration fee the participant pays (often around 5%)

What are the fees for using the payment processing service?

This can be an extra or included in the fees

Is there a fee for using the customer support service?

Is there a fee for using the data management service?

Is there a fee for using the data-analytics service?

Do they have fees for a social media marketing service?
All these extras listed above can be very useful! Especially if you need one but not another. However, make sure you know how much it will cost you before you start with any service! In a competitive market, these extra fees can really hurt the bottom line.
For more information on pricing and how fees are usually structured for registration platforms, go to this article. 
Does it Offer Fast Payment Processing?
Getting paid is important. Do we really need to say more?
Make sure you know how it works, how and when you get paid. Security is paramount. Well supported and established payment platforms like Stripe, Paypal, etc often have the best and most cutting edge security (though they might also be bigger targets for attack as well) for both you and your participants that are signing up. You can also look for services that integrate directly to your accounting software – or provide the accounting services built in.
At the end of the day, it comes down to trust for the payment processing of the registration software or platform you use. It needs to be both secure and smooth for your participants to reduce any possible friction when they are signing up.
Finally, it almost goes without saying, but being paid, and having a secure system for payments is a must for any successful business. Choose a registration platform with consistent, flexible and secure payments to you as an organizer in order to collect and keep track of your registration fee revenue. 
Do You Get to Keep and Store Your Data?
In the digital age, data is a valuable asset. For race organizers it can be used to drive future growth and boost registrations in following years – as well as improving the race itself and the participant experience for future years. Leveraging your registration data through the platform is important.
How the platform uses data collected through registrations is important for you to know. Like for the price question, choose a platform that is transparent with the way that data is stored and used. Privacy Policies might be worth digging into  if you have concerns about the use of your participants' data.  Ultimately, you need to easily understand how you can use the data, and what user rights the registration platform itself claims.
Will It Help Me Grow my Business or Organization?
Not one channel on its own will grow your race – but when you can integrate registration data, marketing, data analysis and more – you can really power up your race's growth.
So, a registration platform that can integrate to other platforms using API's, or add-ons like Zapier can be really valuable. Being able to see your registration data, and match it up with where you are spending your marketing budget is also super valuable. Does Google Ads generate more registrations than Facebook? The answer to this will allow you to really target the right audience for your race and find many new participants.
Another point to consider is the network of the platform itself and how it can benefit you. Do they have a calendar you can feature your race in? Will you reach more participants by switching to this registration tool or platform? If they have a network or a calendar, what is the average reach for the races on that platform and if you can, ask or look for data points or case studies of other races or clients that can give you a hint of the benefits of joining that platform. 
Are There Any Extras Offered That Can Improve My Race?
So you got the basics nailed. But what about useful extra features? These are the things that can really give your event the professional feel and modern look that will allow you to add value and price your event at a sustainable price point.
Extras can include (but not limited to):
Customization of registration check-out and addition of extra sales (participant t-shirts, medals, bus-transfers, etc)

Technical Participant support (some registration platforms offer to handle technical support for your participants, which can save you many hours of replying to emails!) 

Integration with other services like chip timing providers, email services, etc

Customer support (do not underestimate last-minute support when problems occur close to the race!)

Timing Apps (see our other article about when your event might benefit from Timing Apps)

Organizer Apps and Push Notifications

In-platform email service & participant communication features

Training plans for your participants

Participant Insurances offered (and find out if claims are to be handled by you or the platform!) 

Coupon Codes

Transfer Registration 

Useful articles, tips, tricks and advice
Conclusion: Ask these questions before choosing a race registration platform
Does the platform have a good user experience (organizer)?

Does the platform have a good user experience (participant)?

Is it the platform that is right for your organization?

Does the platform have a good payment processing solution?

Are there any extras that I need to make my race successful? Such as timing apps, transfer registration, custom checkout, etc?
For further help with choosing your set up and "race tool stack", browse the organizer resources blog for articles on timing options, merchandise tips and more.