Stand-Alone Registration System vs Timing Company Registration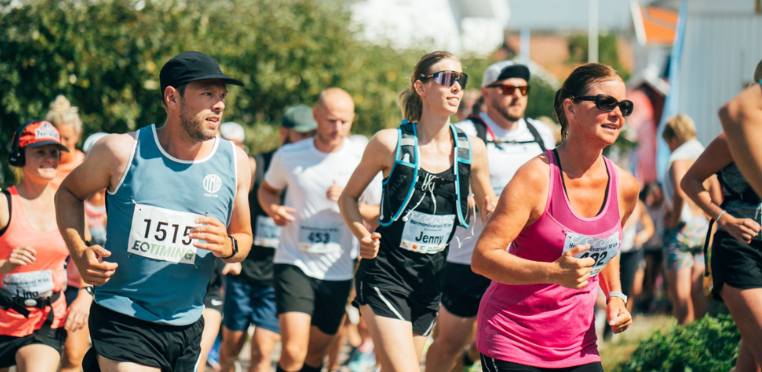 When deciding on a new registration or timing system for your race, you have probably seen that you have a number of options and different setups. The race management market is fragmented and it can be challenging to understand which options are best for you and your race. In this article, we explain the differences between getting all your race technology needs in one system through a timing services company, compared to finding separate and specialized providers for each type of technology. They both have their advantages and disadvantages. 
Using a Timing Company & Registration System in One Platform 
When choosing a technology provider for your race, you will see that many timing companies offer the entire service to you in one system: registration, start lists and chip timing. This is usually the case for larger races that are looking for chip- or RFID timing, as it implies that you need to use chip timing for your race. 
Many registration providers can seem like a full-service system, but if it is a technology-based company that is providing software, they almost always employ or partner with an external timing hardware company. Sometimes, they might even be able to offer you GPS tracking as well, but usually as an add-on separate system. 
Examples of such providers in Europe are RaceResult and Chronotrack.  
Pros With a Timing Services Company Complete System 
Everything in one place


You will only have to worry about learning one tool and can collect all your data in one place. This can be very convenient if you have a big team that you need to manage or simply are not enjoying technical challenges.

No data transfer between platforms


Since the registration data feeds straight into the start lists for the timing solution (one and the same system), you will never have to worry about any API or excel transfers of registration data to your timing company. This can be very convenient and save you errors in the start lists and results. Usually, these providers offer live and final results in one and the same platform as well. 

Ideal for larger races


As mentioned above, since chip timing is involved, you need to be large enough for chip timing to be an option for your race. If you organize a race with less than 300 participants, chip timing may come out too expensive for you. If you are a larger race and are planning on using chip timing anyways, this will not make a difference and you might even be able to negotiate a better deal for using several of the provider's services. 
Cons With a Timing Company Full Service System 
Locked into one timing provider


If you choose to work with the timing provider for all your needs, you are locked into using this provider for your timing and you will have to decide this very early in the season. Traditionally, these providers usually work with yearly or even multi-year contracts, so you would be bound to one timing provider that may require you to sign a contract for multiple years at a time. 

Provider needs to be active in your region


You will need to make sure that your selected provider is available to provide you with timing services when and where you have your race. Perhaps this option is not available where your race is taking place. If timing representatives need to travel far, you may have to pay extras for covering their travel expenses, including accommodation. 

Can be pricey


If you need chip timing, it is usually the most expensive item in the budget of a race. Pricing can be hard to find online and it is often difficult for organizers to compare options. Most companies work on an individual quotation basis, so you will need to contact them first to get any idea of the pricing. 

Not ideal for smaller races
As mentioned above, this solution is difficult for smaller races as chip timing is often not an economical option. 
Using Separate Systems for Registration and Timing 
Many organizers choose separate systems for registration and timing. Although you will not have everything collected under the same digital roof, you have many more options to mix and match providers and find the ideal setup for you, your team and your race. Continue reading to get the pros and cons of this setup. 
Pros With Using Separate Systems for Registration and Timing 
Better expertise & development of systems
When you use separate systems, you get better expertise in each area. Timing companies are usually experts on, you guessed it, timing and the hardware and software around it. So unless it is a very large company, the registration system  may not be as developed and user-friendly as you would have wished, leaving you with a risk of an inferior registration experience to your participants. If you choose separate systems, you will get an expert on timing and an expert on registration software and online race management where each puts effort into continuous development of their systems and listens to your wants and needs.


For more tips on what to think about when choosing a registration provider, check

this article

. 

Flexibility with your choice of timing


If you choose separate systems, you can start your registration early for your race with your software provider and don't have to worry about selecting your timing system for a little while. You can evaluate options and connect with the timing provider that you wish to connect with. There are many options when it comes to timing – from large nation-or worldwide providers to local one-man shows. There can be a huge difference in price, so it can be valuable to have the option to choose which one you want and compare alternatives calmly. 

More options: international system providers


Choosing separate systems also allows you to pick between more options when it comes to registration software providers. You are not bound to your city or even country and can choose an international provider, since you are only dealing with software and usually cloud-based systems that do not require any physical shipping. This can be beneficial for you, especially if you have an international race and need your registration system to work in several countries and languages, and need to use local payment methods in different currencies. 
Cons With Using Separate Systems for Registration and Timing 
Transfer of data


You will always have to transfer data between your registration provider and your timing company. This can sometimes create issues if the data is ordered in different ways in the two systems. It is common to send over excel documents or spreadsheets, but the absolute best solution is if you can connect to your timer via API, and let data flow freely and automatically between the systems. Make sure you have a plan for data transfer between your respective providers and that you have good communication with both in plenty of time before race day. 

Paying & forming relations with several providers


If you have several systems, you will need to form relations with and pay two different entities. This can require a little more work from you or your team's side. 
Conclusion: Which Setup Should You Choose? 
I hope this article has helped you clear up any doubts you may have regarding setups of different timing- and registration providers. Really, it comes down to your preference and what suits your race best. Think about if you value the convenience of having everything in one system, or prefer top-notch service from independent providers that are experts on what they do. Make sure you evaluate each service for the features you need, and also which option will give the best experience for your participants! Good luck!