Opportunities and Investment in the Outdoor Industry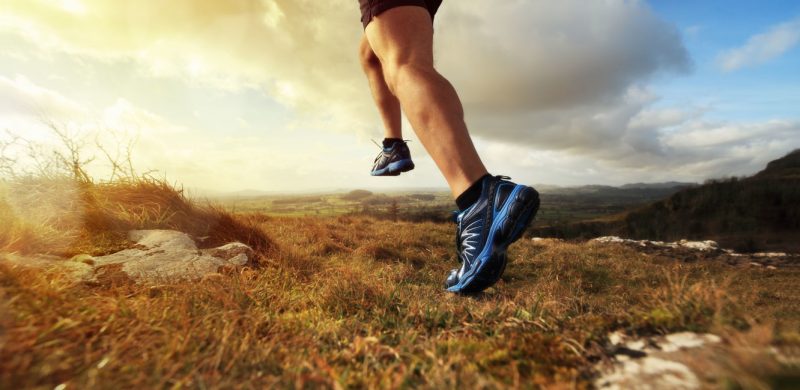 Hector Haines takes a look at the bright financial future of the Outdoors
Environmental – Social – Governance (ESG) Investing has gained in popularity and appeal in recent times. By some measures, investment in ESG is up 6000% in the last 5 years (Source: Hargreaves Landsdown) and estimates from the Global Sustainability Investment Alliance put ESG at over a third of global assets and is valued at more than 35 Trillion USD.
How is ESG related to the Outdoor Industry?
The investment opportunities in the Outdoor Industry are obvious – and as yet, not fully realised. We love and care about the environment – almost by definition – and many races and events are already looking at how they can be zero-impact or even how they can make a positive environmental impact. Likewise, the social impact of organising races and Outdoor Events galvanises interest in the outdoors that has multitudes of positive effects – just look at the huge impact that Parkrun has had on health, wellbeing and grass-roots running in the UK and worldwide, with millions of runners enjoying parks and outdoor spaces together every week.
While the external impacts of the Outdoor Events Industry can clearly be seen as positive, the internal governance is also, mostly, moving in the right direction. Good governance is always a requirement from investors. Thankfully, the Outdoor Industry is conscientious and strongly ethical. Equality and diversity within many companies and start-ups are fundamental principles, and this will stand them in good stead when it comes to sustainable growth in what is becoming a more and more competitive market.
"Ultimately, our industry is filled with passion and talent – and a strong cultural ethic, all of which is very attractive in current and future global contexts."
How does ESG investing work?
Well, put simply: ESG investing is investing in companies/businesses that score highly on environmental and societal responsibility scales. These 'scales' or lists are determined by a third-party, independent companies and/or research groups.
Therefore, for any traded company's stock, there is an ESG score – and groups of stocks are picked by fund-managers for ESG funds that are subsequently bought and traded by investors and consumers.
Who's benefiting from ESG investing?
Currently, Microsoft leads in many ESG stock ratings – they have strong governance and transparency, have committed to carbon-neutrality by 2030 and will put 1 billion USD into a climate-innovation fund. They are also clearly profitable – attractive for investors.
Unlike Microsoft however, the majority of the Outdoor Industry's value is yet to really be fully evaluated or it's potential realised – and funds and investors are beginning to look further afield to find sustainable investment growth. The European Investment Bank has pledged to solely make investments into sustainable projects from now on.
A slice of the ESG pie…
The Outdoor Industry is already strongly aligned with future trends, and although many of us are working with our passion – the future is bright for growth and investment too! Even if you and your company or event might not benefit directly from ESG or related investing – the trickle down effects of this global investment shift will benefit the outdoors as a whole. Ultimately, our industry is filled with passion and talent – and a strong cultural ethic, all of which is very attractive in current and future global contexts.
To be a part of the future then, it is a good time to look at your organisation and your race operations to see what you can do about improving your environmental or social impact – while also being introspective on governance within your organisation.
At RaceID, we are proud to be working with several organisers that are on the forefront when it comes to racing sustainably. Take Norseman for instance, who have Eco-lighthouse Certification and have committed to monitoring their long-term environmental and social impact. Dag Oliver, who is an ESG Project Manager at Zalaris and a General Manager at Norseman Xtreme Triathlon says: "For many small organizations, sustainability projects often seem extremely complicated, and results seem unachievable. When taking on our project, we started by mapping up activities we had been doing for many years aligned  towards the UN Sustainable Development Goals (UN SDG). From this mapping, we realised that we had, over time, run many projects that could be defined as UN SDGs. Our work with MSF, scientific research, fitness and scholarships for youth all fit into the UN model. We have also now created "The Guide To Everything Norseman," which details all parts of our event organisation which is now assessed for certification. This is reviewed annually. That said, running a truly international event is not all pure and simple regarding sustainability. We do leave a significant footprint when it comes to CO2. We now understand the size of our CO2 footprint and have identified all its causes." 
80% of Norseman's footprint is associated with the international travel of the participants, who come from all over the globe to experience the brutal race. The solutions are in an initial phase, but they have started with 2 approaches: They will put much more effort into encouraging participants to spend more in Norway, thus spreading the impact over multiple industries (while also encouraging a slower and more thoughtful approach to travel). Additionally, they have introduced a 'Carbon Fee' for each participant, which will go directly towards CO2 reduction projects.
"It is a work in progress," admits Dag, "but we have started and are trying to move forward transparently and effectively! We owe it to nature, our athletes, communities, and ourselves not only to deliver measurable results, but also to inspire others to take on this critical journey."
Stay tuned, as we will post a series of inspirational content in our blog on how to sustainably go about saving the nature we all love to race in. 
In case you are curious to see what else RaceID can do for your race, check out organizer.raceid.com. 
PS. If you enjoyed reading this or are inspired to learn more, related subjects you might find interesting include Conscious Capitalism, Impact Investing and Socially Responsible Investing (SRI).