Martin Holmstrand – Newsletters and push notifications
Martin Holmstrand – Newsletters and push notifications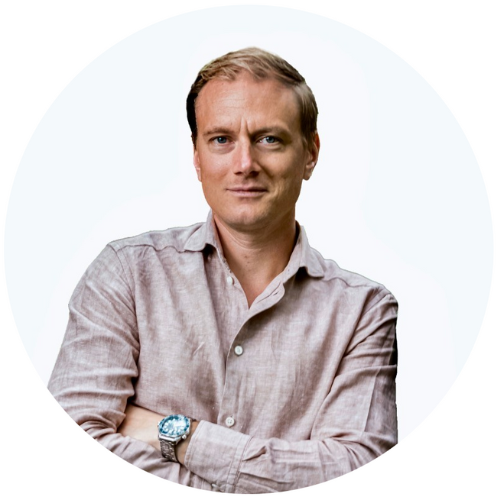 First, of course, I would like to recommend the RaceID app (to be able to send out push notifications and messages directly to the participants).
Then, I would say, to use all the forums that exist to communicate – newsletters in particular. It is difficult for the participants to miss it. If, for example, information only gets out on social media, it is easy for it to get lost in the feeds. 
– Martin Holmstrand, race organizer
Martin Holmstand is a former elite skier who started organizing races about 10 years ago. It all started with Martin founding the Axa Ski Marathon while he was still an active cross-country skier, and right now his main focus is on being the race director for the new Swedish ski series 157XCC Originals. Martin has also co-founded the long-distance skiing cup of Sweden and started a number of successful races during his time as a race organizer. His specialty is cross-country skiing, but in the summer you can also take part in roller skiing and running races that Martin organizes.
We got to talk to Martin about his races, how he dealt with the pandemic and its effects which, among other things, have resulted in extraordinarily late registrations (75 per day a week before at some of Martin's races!) and how he uses RaceID's communication tools to keep his participants updated and happy.
Read on and get valuable tips on how you can streamline and improve your participant communication and logistics around your races.
Watch the interview in video format in Swedish:
– With the success of The Originals, you seem to have managed to come back in full force after the pandemic. What has been the most challenging during and after the pandemic as a race organizer?
I don't think it has been that difficult to get the participants back, fortunately we have had about the same number as before the pandemic and even a few more at a couple of races. It has been very positive especially when compared to many other races that have had a hard time. In our case, the costs of organizing the races have not gone up dramatically either.
The big problem is the Swedish association system. It is now even more difficult to get officials together – it has really decreased after the pandemic. Especially now that we are doing a lot of new races where we need to start from scratch and find new people to help.
Of course, snow availability is also a challenge, as it is for all ski races, but if you ignore that, standing out from the crowd is also the difficult part – what makes our races unique and keeps the participants interested. There is quite a lot of competition among the ski races in Sweden – many races in a short time. You have to be seen and heard.
I have a fair grasp of the marketing, but it is important that the participants feel that they are getting value for money and feel that it is worth coming to the event, that they really get an overall great experience.
– You have now collaborated with RaceID for a couple of years, how do you think RaceID has helped your races going forward? What is the biggest difference compared to previous event management systems you have used?
RaceID's system is graphically nicer, which I think participants appreciate. In addition, it is the system itself that you work in (now I am self-taught in many systems but I think if I were to dive straight into it, it is a much simpler user interface than many others). Then there is a big upside with both the additional sales that are possible in the registration and the packaging of the entire registration for participants is superior.
– You are a frequent user of the RaceID app and communicate with participants using emails and push notifications – can you describe how you use RaceID's communication tools to communicate information about the races to participants?
The app (the communication part) has been very helpful. Especially when we are talking about skiing where the conditions can change very quickly in terms of weather. In the past, it has been very difficult to communicate quick changes in certain situations – then I had to change something in a PM and maybe don't even reach participants until they are on site close to the race. Now that I can use the communication app and push notifications, it's so easy to update participants with things like course updates or changing weather conditions. Information that needs to be sent out at short notice can be sent out quickly and also reaches participants more efficiently because you can send both emails and push notifications at the same time, for example.
– As a participant – from the moment of signing up, how can I expect communication to flow?
For my own races, I send out a newsletter often. Let's say you signed up about 6 months before the race – then you get a newsletter about every three or two weeks to begin with. When there are 2 months left, you will receive a weekly communication. In the last week, I usually send about 3 updates by email. So I tend to be frequent with the newsletters. I also connect so that the same information is available on social media and on the website. You know, if you have 500 or 1000 participants, you always have a certain percentage who miss everything… but if you can be in all the forums, you can at least refer to the information getting out properly!
No later than 24 hours after the races (usually already after 12 hours), I send out a race report and an evaluation. The evaluation is standardized for all races so they can be compared. After the season, we sit in competition groups together and compare the evaluations, and see what we can do better for the next season. We also use a lot of the statistics in the registration data on RaceID as well, to see the demographics and gender distribution for example.
– Do you have any tips for other organizers regarding effective participant communication?
First, of course, I would like to recommend the RaceID app (to be able to send out push notifications and messages directly to the participants).
Then, I would say, to use all the forums that exist to communicate – newsletters in particular. It is difficult for the participants to miss it. If, for example, information only gets out on social media, it is easy for it to get lost in the feeds. 
The key is to repeat the information, more than you think. After all, I see some races that are bad at this, and then there will probably only be a PM at best a week before the race. That's it. You really have to be more proactive and send out information in good time, and several times.
Last winter many competitions were canceled because they did not get enough participants when there were 2 weeks left. But… the majority sign up when there is a week left! One tip is to be prepared for registrations coming in late. Make sure to simplify the registration so that it is possible to register close to the race.
This year, the applications have indeed come in later than usual. Partly, the participants want to see what shape they are in and in connection with the recession – should they spend 70 to 80 EUR on a registration fee, they want to be guaranteed to get the experience. Generally, I don't think they are sensitive to price ladders before the race, it hasn't made much of a difference for us at least. It's more if you managed to fill a race early – for example, the Craft Ski Marathon usually fills up quickly because people know there are a limited number of places. People arrive late and you have to be prepared for that. We had an extreme case this year, the Moraloppet. When there was a week left, we had 250-300 participants. Then there were 75 registrations every day the week before the race so it was 900 in the end, on Friday evening!
It was extreme. But if you are not prepared for it, it is easy to miss half the income! Think about making it easier with late registrations and find universal solutions so you don't end up with number bibs or medals with a certain year written on them… be flexible and smart with the material you order.
We thank Martin for his valuable tips and hope you got inspiration from the interview. If you would like more help with participant communication, you can find much more tips in the organizer learning center.
To know more about Martin and information about the races he organizes, visit the 157XCC Originals website.