The Best Time to Open Registration for Your Race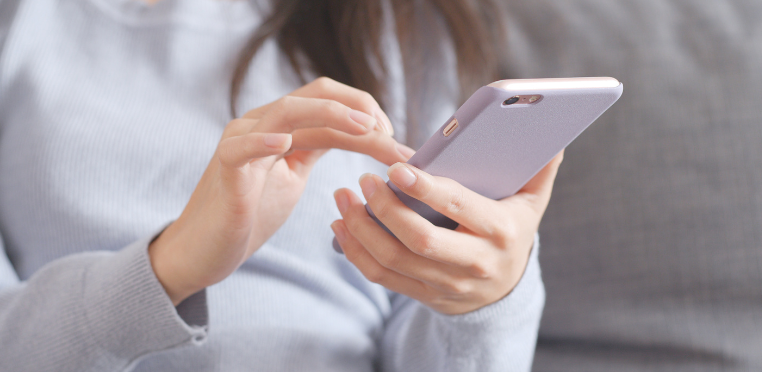 We see organizers opening their sign ups up to a year before the race, and others that hustle to open just a few weeks before the event. But what is really the best time of the year to open registrations for a race? In this post, we go through registration data to look at peak sign up periods and discuss which season or time of the year you should open your sign ups for optimal effect. 
Open at Peak Registration Times 
For any given race, you are bound to see a peak in sign ups right when you open your registration page for participants to register, no matter when that is. This is usually because you also push out information and combine your registration launch with a big marketing campaign that may include social media, email marketing to past participants and more. Also, the participants that have been waiting to sign up, do it as soon as they get the chance. 
When we look at registration transactions from the RaceID platform, we can see that the largest general peaks occur in the end of spring (May) as well as the end of summer (August). The reasons for this could be many. As the transactions mainly derive from Europe, it is likely that participants wake up after the winter and start taking actions on their race dreams and wishes. They get the spring feeling in their legs and get the urge to race. Likewise, the peak towards the end of the summer could correspond to a sign up burst for races in the fall when people return from summer vacations and start planning trips and weekends for the second half of the year. 
It could be a good move to open, or at least make sure that you have your registration open already, during these peak registration periods to take advantage of the burst and activity among participants. 
Open Registrations 1 Year Before
The very best option is to open your registration a year before, e.g. directly during your race weekend or the day after your event. This, for a couple of reasons:

By always having your registration open, your racers can register when they are ready and when it suits them. It also gives you the greatest amount of possibility to make sure you are open for impulse sign ups. Let's say a racer is excited, perhaps after having an awesome workout session and feeling on top of the world, they decide to visit your website to sign up. If they are greeted by a message in capital red letters "Registration opens in 3 months", there is a great probability they will never come back to sign up, or look for another race they can sign up to right away. 

When you open during your race weekend, you can use the race day buzz and marketing power from the media exposure of your race weekend. You will most likely be posting exciting stories on social media, sharing results and getting plenty of response from digital spectators. If your registration is open then, you can imagine that new and old participants will get excited. Pro tip to make this buzz even buzzier: offer a special discount for sign ups coming in the first week.

A third reason for opening this early, is that friends, family and spectators might get a strong feeling of FOMO when they're at the race, and take advantage to register for the following edition as they feel inspired in the moment. A neat and well-functioning mobile sign up experience is key in this case, so people can register on the go. 

Almost all larger races (in amount of participants) open registration early. Only small races tend to open 1-2 month before the race. If you aim to grow, start opening earlier! 
If you want to take advantage of this strategy, it is essential that you open exactly 1 year before so you do not lose the momentum from your current event. If you miss it, you might as well wait to open for a few months. Through data from selected races that open a year before, we can see a boost at time of opening but after that, it stays quiet for a few months and start picking up towards the end of the registration time again: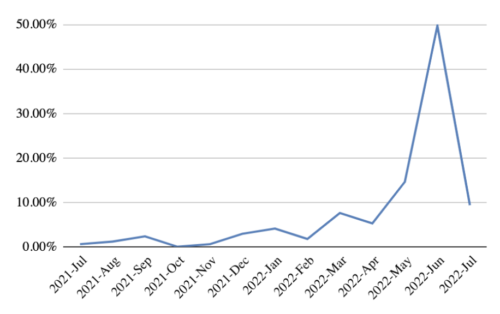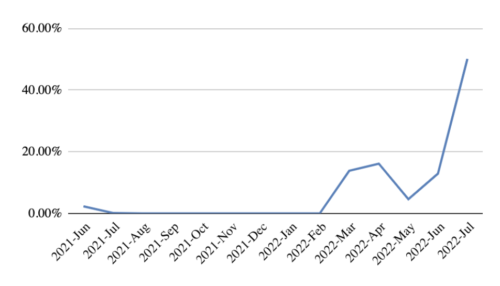 Leverage the Holidays to Drive Registrations
In registration data, we can also see a medium-sized peak at the end of the year during the holiday month, compared to early fall. A smart marketing tactic can be to open registrations during December, to take advantage of races as gift giving (last year in Sweden, giving an experience was the holiday gift of the year!). You could for example launch your registration with a 2-for-1 offer or a special discount if you buy your race as a gift. 
When comparing races that opened in December, they have gotten a larger peak at opening time compared to races opening at other times during the year. See example for two randomly selected races below (data is displayed as percentage of total registration, monthly):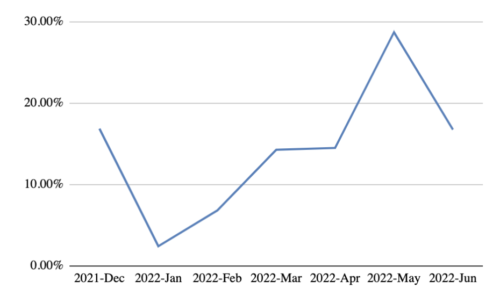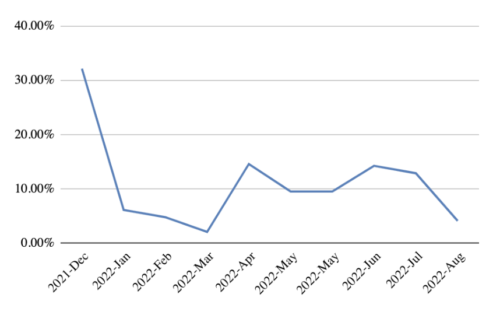 Compare to another race opening in September – still the largest peak occurs during the holiday season: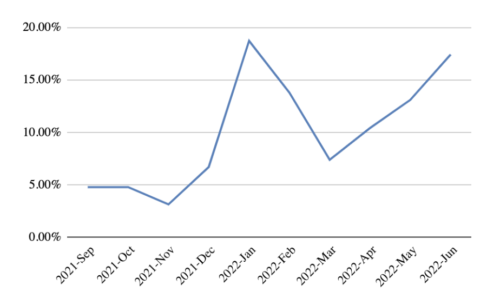 Open 1st of January to Ride the Fitness Relaunch Wave
As a continuation (or consequence) of the holiday times, the first week of January is known for its magical ability to get people to be extra healthy and swear onto new training plans, diets and other new beginnings. You can use this rush to the gyms and running tracks by offering all these ambitious people something to train for: your race! Open registration on 1st of January and promote it as a tool to help people stick to their goals and actually train for something. 
The January rush is also confirmed in the registration data as a small peak in the first week of January compared to the following weeks. So take advantage of that for your new-beginnings registration launch. 
When Is the Right Time to Open Sign Ups?
To summarize, you should aim for opening as early as you can to increase the chances of offering someone a spot when they are actually looking for your race. Open when you are ready for it, and make sure you launch with a bang. Even a late registration launch with a well thought-through marketing plan can have a big effect and sell out a race quickly, especially if you are good at teasing the registration opening in social media for example. 
I believe that registration boosts and peaks depends mostly on your marketing campaigns and how well you are able to push sales of your event in different channels and get PR activity and promotions in different ways. From our analysis, it also seems like no matter when you open, you will get most registrations about 1 or 2 months before the race or when you close registrations. 
Make sure you check out our marketing tips for races and this article on how to combat late registrations to be prepared for success next season.