12 ways to get International Participants to Your Race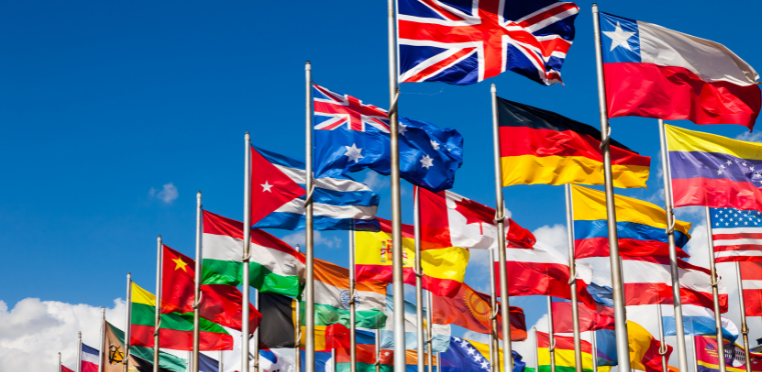 Looking for ways to level up to a global race? Putting together an international event gives you prestige, appeal and global flavor, but it is not the easiest! Especially if you are a new organizer. But we are here to help and inspire you! In this guide, we'll explore some strategies to help you get international participants to your starting line. 
1. Create an Attractive Event
This might seem like a no-brainer! But attracting international participants to your race requires the event to be irresistible. Your race should be well-organized, offer excellent facilities, and provide a unique experience. Consider factors like the course route, race distance options, timing, and atmosphere. A well-planned event can attract international participants who seek memorable experiences.
Read this article for further inspiration: 5 tips that make an event great. 
2. Effective & Global Marketing
To reach potential participants overseas, you'll need a robust marketing strategy. Leverage both online and offline platforms to promote your race. Invest in a professionally designed website that showcases all the essential race information, including registration details, course maps, and accommodation options. Create engaging content on social media platforms, and use targeted online advertising to reach a global audience.
Social media is a powerful tool for attracting international participants. Use popular platforms like Instagram, Facebook, Twitter, and TikTok to promote your race. Collaborate with running influencers who have a global following to help spread the word about your event. These influencers can create excitement and credibility among their followers, increasing the chances of attracting international participants. You can, for example, collaborate with a travel agent and offer these influencers a free start, accommodation and transportation to the race in exchange for media exposure in their channels. 
Remember to be culturally sensitive in your race communications and promotions. Avoid any content or imagery that may be offensive or misunderstood by international participants. Demonstrating respect for different cultures can go a long way in attracting a diverse group of participants.
3. International Expos & Fairs
Organize or attend international expos or pre-race events in major cities around the world. These expos can serve as promotional events, offering international participants a chance to learn more about your race, meet race organizers, and network with fellow participants.
4. Partner with Travel Agencies
Consider partnering with travel agencies that specialize in sports travel. These agencies can help international participants with travel logistics, accommodation, and registration. Offering convenient packages can make it easier for runners from abroad to participate in your race, as they'll have the support they need to plan their trip. A tip is to sell your accommodation packages as extras in your registration. 
5. Local Ambassadors
Recruit local ambassadors or representatives in key international cities. These individuals can help promote your race locally, answering questions and providing information in the athletes' native languages. They can also organize pre-race meet-ups or training sessions to build a sense of community among international participants.
6. Translation and Multilingual Support
Make sure your race materials, including the website, registration forms, and promotional materials, are available in multiple languages. Make sure your registration provider offers the ability to translate materials and for your participants to be able to register in their native language. This demonstrates your commitment to international participants and eliminates language barriers that might prevent potential athletes from registering.
Ensure that on race day, there are volunteers or staff members who speak multiple languages. This can help international participants navigate logistics and feel more comfortable during the event.
7. Special Discounts and Packages
Offer special early bird registration discounts for international participants. Also, consider offering special incentives and perks for international participants. This could include discounts on race registration fees, free race merchandise, or access to exclusive pre- or post-race events. These added benefits can make your event more appealing to runners traveling from abroad.
8. Sponsorships and Prizes
Attract international sponsors and offer attractive prizes to winners and participants. The prospect of winning valuable prizes can motivate international participants to take part in your race because it is worth traveling farther. As a bonus, this increases your chances of getting top athletes to your starting line. Promote your sponsors' brands to increase their visibility and encourage ongoing support.
9. Promote Cultural and Tourist Experiences
Promote the cultural and tourist experiences available in your race's host city or region. Highlight local attractions, landmarks, and cultural events that international participants can explore before or after the race. Make the race an opportunity for runners to have a memorable travel experience – they then can make the race a vacation trip all in one and perhaps bring along friends or family. 
10. Online Community and Support
Establish an online community or forum specifically for international participants. This can be a place for them to connect, share tips, and seek advice from others who have participated in your race before. Active online support can foster a sense of belonging and make international participants feel more welcome.
Connect with running communities, clubs, and forums worldwide. Platforms like Reddit's running or specialized running websites can be invaluable for reaching out to passionate runners – likewise in other sports. Engaging in discussions, sharing updates about your race, and offering exclusive discounts or perks to international running communities can significantly boost your event's visibility.
11. International Charity Partnerships
Partner with international charities and nonprofits. Many international runners participate in races as a way to support charitable causes. Collaborating with well-known international charities can draw participants who are passionate about making a difference.
12. Virtual Race Options
In addition to the physical race, consider offering a virtual race option. This allows runners who can't attend in person to participate from anywhere in the world. Virtual races can attract a global audience and expand your event's reach, and perhaps they choose to come to your event in person the following year! 
We hope these tips have inspired you! Remember that word of mouth and positive reviews from international participants can lead to even greater success in future editions of your race – so start now and build your global series for the future!