Which Is the Hardest Ultramarathon In the World?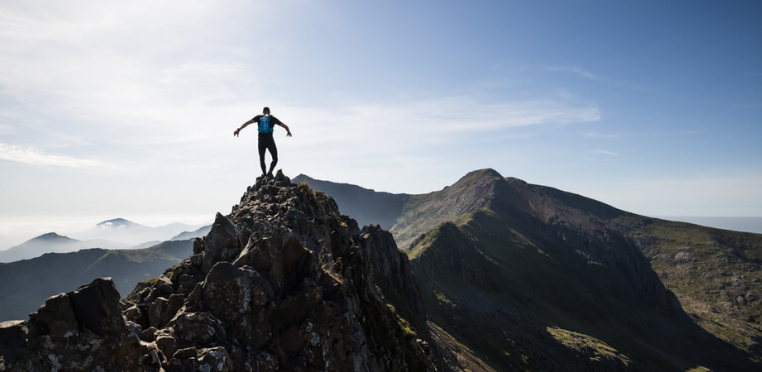 From high mountains to scorching deserts, to some of the remotest places on the planet to the birthplace of democracy. Selecting the world's toughest endurance race is a difficult question to answer and there is more than one way to skin a cat. Our selection criteria has been based on a few factors. It must be over 200km in length, in extreme conditions (weather or environment) and have at least one recent edition which has less than a 50% completion rate. Read on and get inspired!
A ferocious non-stop winter race along 430km of mountainous and upland country. Participants will have to overcome relentless cold wet conditions and carry on average 8kg of kit including a stove, shelter and all the kit they need to survive. Set in the depths of winter, over 2/3rd of the race is in darkness and as athletes battle with inner demons, almost all will hallucinate through sleep deprivation. 
A race to 'the top of the world' where participants will attempt to journey over 600km long through some of the remotest and coldest parts of the world. Although only a small number attempt this race each year, an even smaller number actually complete it. The kit list states that all participants must have a sleeping bag at least rated to -35c on what must be the harshest long-distance race in the world. 
Set in the La Sal Mountains in Utah, lurks is a 386km monster. The race builds in a crescendo of difficulty with much of the 29,000 metres of climbing (that is x3.5 the height of Everest) in the second half of the race. The route traverses through deserts, canyons and two mountain ranges. Of our entire selection, the Moab240 has the most elevation gain and the amount of vertical ascent runners will have to attempt is unparalleled. 
360km of glorious mountain running in the Swiss Alps on a course which is 'demanding, technical and capricious (which means highly changeable). With over 26,000 metres of climbing, this is a titanic challenge in one of the most beautiful mountain ranges in the world. Participants will experience glaciers, verdant swiss valleys and towing mountains on their quest to complete the SwissPeaks360. 
Inspired by the legendary efforts of Pheidippides as he ran from Athens to Sparta (he did this before his infamous marathon distance run from Marathon to Athens). Runners have 36 hours to complete a gruelling 246km. That is just under 7km per hour pace and an altimighty test of physical fitness and stamina. The shortest on the list in terms of time, although participants are under relentless pressure to keep hitting the aggressive cut-offs and embrace the spirit of Pheidippides by continuing to run. 
An epic 6-day, 380km staged race traversing down the rugged mountains of Wales. With 17,400 metres of ascent, the days can be a gruelling test as seen by a 24% finisher rate in the last edition in 2021. This is a highly technical and challenging race, at some points athletes will move slower than 1kph as they traverse across the knife-edge Crib Goch ridge and through some of the roughest terrain in Europe. 
A savage 330km with over 24,000 metres of climbing in Northern Italy. The Tor des Geants (tour of giants) set in the Aosta Valley is one of the toughest mountain ultra marathons in the world. It is an extreme challenge where participants traverse a long and challenging route through 34 municipalities. Participants complete this non-stop and make their own decisions when to stop and rest. 
This is an iconic and perhaps most well known of all the ultra marathons, a 251km race through the Sahara Desert. Purporting to be the 'toughest footrace on Earth', participants must navigate their way through sand dunes, plains and rocky outcrops. Temperatures can be extreme sometimes into the high 50˚C and participants must become masters of camp life and their bodies to complete it. 
A nonstop footrace at 217km long traversing across three mountain ranges against the backdrop of Death Valley. Participants must work through blistering desert heat which regularly exceeds 50˚C and a huge climb up Mount Whitney towards the end of the race. Entry is by invitation only with hopefuls having to submit a comprehensive and well-thought through application to the organisers. 
A 6-day, 250km race in one of the remotest places in the world across a vast steppe tracing the footsteps of Ghengis Khan. The route traverses a stunning array of grasslands, enormous fields, dunes, riverbeds, sands and mountains culminating in an epic 80km section on day 4 of the race known as 'the long march'. Despite being a staged race, participants will carry on average 9kg worth of kit. 
If you need some advice on how to make your own course more exciting (it doesn't have to be Ultra), check out this post.
Photo Credit to: No Limits Photography