Planning a Race As a Young Entrepreneur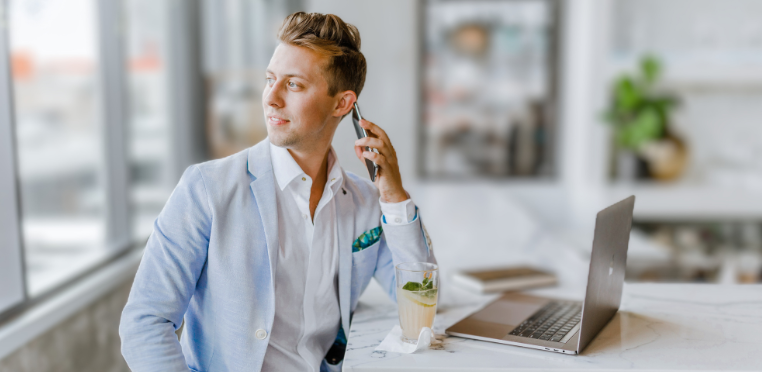 How do you plan your first race event as a young entrepreneur? We have interviewed William Rantala, Chairman of a Junior Achievement Company in Sweden Called Vi Unga Molkom, who recently organised his event. In this article, William shares some valuable tips from the perspective of organizing a race event as a young entrepreneur. 
Before we get into the interview, here are three main reasons why young people should consider organizing race events.
Promoting Physical Activity:

Running in general helps to promote overall health and physical fitness. By organizing a running race, young people can encourage others to get involved in physical activity and develop a healthy lifestyle.

Developing Leadership Skills

: Organizing a race event involves planning, coordination, and management skills. Young people can learn valuable leadership skills by taking on the responsibility of organizing a race and overseeing all the different aspects involved in it. 

Fostering Community Spirit:

Running events is a great way to bring together people and create a sense of community spirit. Young people who organize running events can help to build stronger, more connected communities by bringing people together around a common goal.
This is exactly what William has done – well done William! Now let's get to the interview to find out his fresh perspective on organizing a race as part of his Junior Achievement Company. 
How did the idea of creating a race with your Junior Achievement company come to you?
The association, " Vi Unga Molkom, " where I am the chairman, had the desire to organize a race together with Molkom Leisure Center at some point in time. So when I started the Junior Achievement year I thought, why not organize it now? I have become more and more passionate about  running over the last few years. I thought it was a pity that Molkom didn't have a race. So I decided to create the race and run it as my Junior Achievement company in 2022. It was an obvious synergy. I had the opportunity to combine my leisure interest with the Junior Achievement entrepreneurship, while at the same time organizing a race for Molkom!
What are your biggest/most important learnings from the process before, during and after organizing a race?
An important lesson I take with me from last year's edition is that organizing a good race is far from easy. You should preferably start planning 6 months in advance. Which I have done for this year's edition, as there are a lot of things that need to be organized. Some examples are police permits, sponsors, runner numbers/ bibs, medals, volunteers and much more. Even on the race day itself, it is important to be out in good time to be able to prepare everything. 
Find out how to get race permits here
Did you encounter any particular challenges?
As with all event planning, I have encountered both minor and major challenges. The first challenge was to find out what was required to organize a race. It was resolved relatively quickly as there were many people around to ask for help and advice. There are more people than you might think who are happy to help if you dare to ask.
As I mentioned earlier, a lot of preparation needs to be done before a race. With more things to do, you get less time to do them and that is a challenge in itself. There is a requirement to have a good and clear plan for when certain things need to be ready.
The race day itself offered slightly smaller challenges in the form of setting out the course in the right way and making sure everything went smoothly. And it turned out well in the end through a good collaboration between everyone involved.
How did you market your race?
Marketing is an essential part of creating a good event. If you can't be seen and heard, no one will come to the event. I worked actively with the marketing via social media, posters and information sessions. I attended the business program at my high school and I'm  involved in a non-profit organization so I have a relatively good knowledge of how to attract participants and market events/companies.
The marketing consisted of, among other things, standing outside Coop Molkom and promoting the race, as well as creating and maintaining an active Facebook and Instagram page.
RaceID has a free marketing plan for race organizers: download it here! 
When did you decide to continue working on the race?
I decided to continue working on the next race on the same day it was ran last year. One of the reasons was that there were so many positive reactions to the race and that, in my opinion, there is a growth potential for it. Apart from that, I think that it can promote Molkom as a place to visit. 
How early did you want to open the registration?
I opened registration a little later than I really wanted to last year, about a month and a half before race day. This was because I needed to ensure I had all the permissions in place first.  
This year I opened the registration 3 months before the race and I think that is a reasonable time for the participants to have time to prepare. It also means that I, as a race organizer, get enough time to see how many people sign up. Thus I get to know roughly how much stuff I need to buy.
What is your best tip as a race organizer to others who might be thinking about starting a new race?
Only organize the race if you enjoy doing it! It feels so much easier to put in all the time it takes if you actually like the preparation. . Of course, there will be some challenges, but there is always an association, person or similar that is willing to help. I got help from Molkom Fritidsgård, Vi Unga Molkom, Stefan Olsson (Swedish Athletics), Mera Molkom and Coop Molkom, among others. But it is important that you actually dare to ask for advice and sponsorship and more!
In the end, everything pays off, maybe not in money, but at least in joy and community – and in my opinion, that's something that should always come first! An extra plus is that you yourself develop as a leader and organizer along the way.
In summary, my advice is to dare to give it a go and take help from and collaborate with others. Organizing a race is a fun and educational journey! 
How did you come into contact with RaceID, and how do you think the system worked with your race?
I got in contact with RaceID when I was looking around at different timing services online. The system worked perfectly during the race and I was given clear information on how to use it. I can really recommend the service, there are several different packages at a good price that are perfect for both small and large races! Very good and easily accessible customer service is another advantage of RaceID.
Would you like to use RaceID to set up your running event? You can create your own account or book and get some advice from one of our fantastic colleagues here at RaceID. Get started now!