5 Ways To Engage With Sports Clubs To Support Your Race
Event entries are down this year, races are cancelled, and paid-for marketing channels like Facebook are much less effective. Are we missing the point and spending too much time on screens and too little time building in-person relationships? Around the United Kingdom, are some highly active and engaged grassroots organisations. Here we chat to one such club, typical of many running clubs around the world.   
Simon Adams is chairman of the Handy Cross Runners in the UK which has a thriving membership of 180 members. Here Simon gives his candid advice on what is going on right now and a few tips for organisers looking to tap into the power of grassroots support. 
Handy Cross has had its own rocky season, cancelling one of its flagship races due to low numbers, a common theme seen across local clubs. It is hard to point a finger on a singular cause. Simon believes it is a combination of post-COVID apathy, or the fact that we all had so many races carried over and they were out of kilter with their normal running date i.e. spring marathons taking place in the autumn. Costs of entering could also be a factor. 
But it is not all doom and gloom, For Simon, events really matter for members and having something to aim for is key, as runners keep momentum and strive for greater success. 
5 Effective Ways For Event Organisers To Engage With Running Clubs
1. Get in Touch 
Get in touch with us, we won't bite! Simon encourages direct contact with clubs to build a relationship. Race Directors' should email or call directly and explain what they are going to get out of a collaboration, oh and cut the fluff and get to the point right away! 
2. Give a Talk to promote your event 
Come and give a talk to club members to promote your event. Running clubs often have member evenings and informal meet-ups. It is a great and unique way to build trust with a new set of potential customers while showing that you are prepared to make the effort. 
3. Create a Media place for clubs
Provide a 'media place' for clubs. A media spot is a free place at your race for the organisation or club member to come and try it. You would expect some sort of content to come out of this arrangement or simply see it as a good opportunity to promote advocacy of your race.  
4. Offer Discount codes to your race 
Discount codes are a good idea for several reasons and always well received by clubs. Codes allows you to see where you are getting sign ups from while providing an incentive for people to book, around a 10 – 15% discount is the right level. Sometimes incentive schemes will also work, for example, for every 10 spots which come through a club, donate a free spot in the race or some merchandise. 
5. Email club members
Emails to members. Perhaps the holy grail for digital marketing efforts would be access to a clubs database of members (GDPR permitting). This could be a commercial arrangement but if you are on a shoe-string budget then don't neglect the four stages above for relationship building and a club representative might just do this for you as they like you and see the race as a beneficial asset to the club members that they need to communicate about.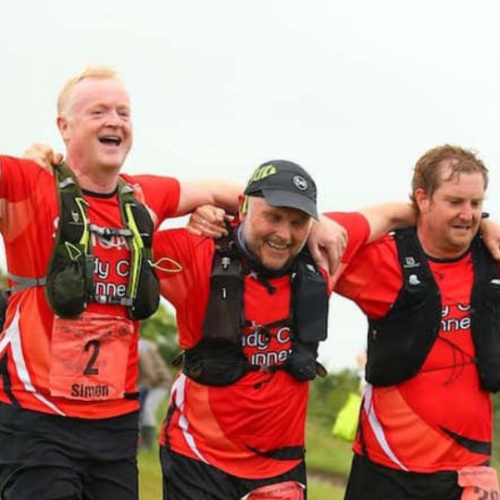 In Summary: The Power Of The Grassroots
Simon believes the sector will recover for the simple reason that events provide a vital touchpoint for many people. It is the buzz on the start line along with the nervous anticipation, the banter with marshalls and being guided around an unknown course without the hassle of planning a route yourself, and of course the medal as a reward!
Organisers should get offline and make efforts to properly engage with running clubs. Ultimately these types of grassroots organisations are made of proactive and engaged membership who respond well to in-person attention. What race would you rather sign up for, the race which has spam emailed you or the organiser who has taken the time to come and meet you? 
Get more tips on how to market your race and find out how to battle late registrations.
Image courtesy to: Handy Cross Runners