5 Key Components For A Successful Race Briefing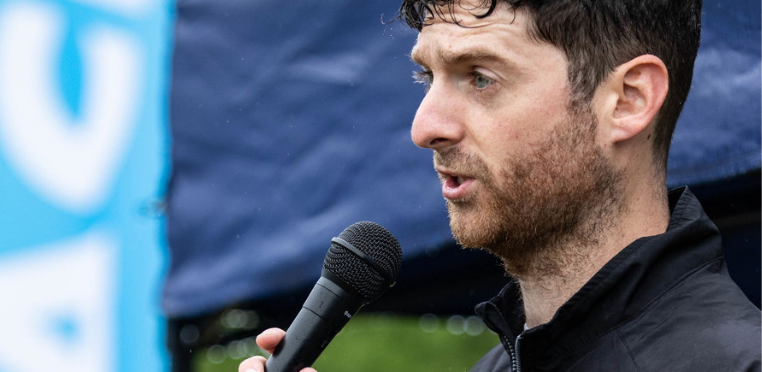 Effective race briefings are a vital touch point with athletes, communicating important messages and engaging participants with your event. For race participants, a briefing is their first proper interaction with you. We have spoken with Race Director's worldwide to come up with five core components for an effective briefing.  
Setting The Tone
It is important to set the right tone from the outset. Ourea Event's, Shane Ohly said 'I'm not your friend' to participants of the Dragons Back Race and goes onto say 'safety' is the number one consideration. The Ourea Events team have a superb safety record despite operating in hostile mountainous environments and establish early on with participants that they will be safe.
Chris Bradley of Runway Adventures has a slightly different perspective, and points out that athletes 'must be respectful of others and look after the countryside'. For Chris it is integral to the sustainability of the event that 'we treat all users (of the countryside) with respect and a smile', this is fundamental element to Runway Adventures' races which share the trails with other users.
Keep briefings punchy and make sure your audience can hear you. 15 minutes is a good rule of thumb for a briefing. For multi-stage or more complicated races you might want to go up to an hour. Mandy who runs the Storm Trail Series ruefully admits that athletes tend to 'zone out after 5 minutes' so 'keep it short and sweet'!
The 5 Key Parts Of An Effective Race Briefing
1) Distribute clear notes to participants in advance of a briefing
Send out briefing notes in advance or create an area on of your website where athletes can access the essential information. Some organisers will forgo in-person briefings altogether and rely on the fact their briefing notes will do the trick. 
For a 5km race, a one to two page document will suffice in the weeks leading up to the race. Other more complex races require much more detailed information communicated well in advance. For example, the 268 mile non-stop Spine Race has a mandatory kit list of 30 items and a detailed participant area on the website, participants of the race known as 'Spiners' will need information months in advance of the race. 
The bottom line for all races is that participants should have received information which gets them arriving in the right place at the right time and with the required equipment. 
2) Connect with your audience
At the briefing and before launching into some of the more serious parts, you should look to create a handshake with your audience. This can be as simple as saying why you are involved with the sport you are organising and what outcomes you are looking forward to from the race.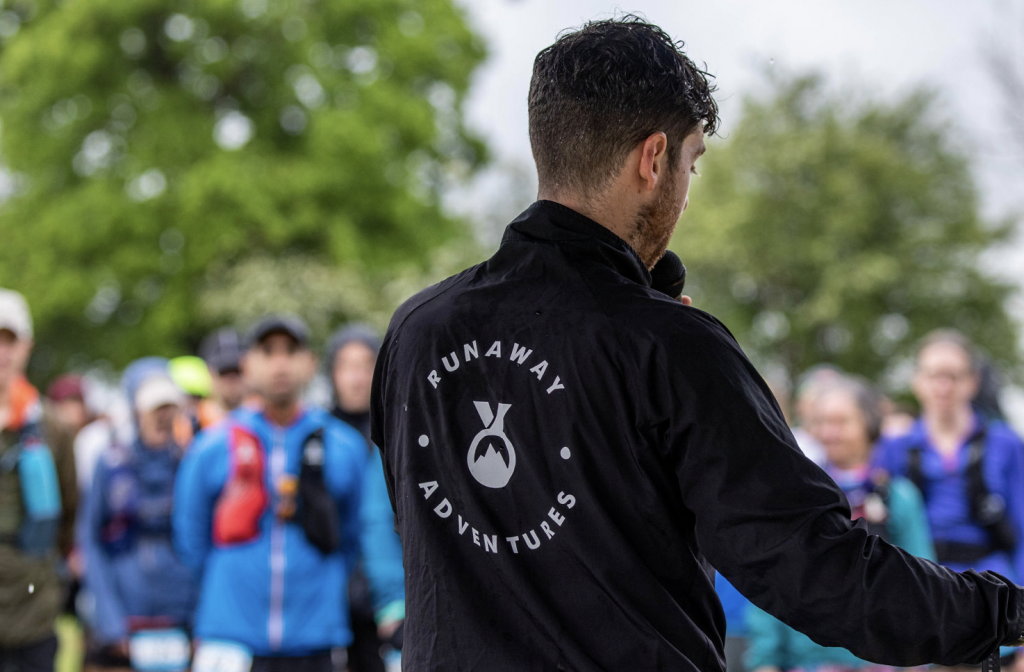 Asking the audience to 'raise your hand if…' or 'let's see who has travelled the furthest to get here' are both great questions to get initial buy-in. If you can inject some humour, even better.
Having a 'front of house manager' involved with the race briefings is a good idea. This is a face which participants will see at registration, in the briefing and at the finish line. It gives an all-important personal touch and a familiar face as participants complete their journey with you. 
3) Communicate clearly on safety 
Safety is a race organisers primary concern and can cover a wide range of factors. Don't overload this section of a briefing, effective on-course safety comes from pre-planning and execution, which is unrelated to what participants need to hear.  
Participants expect a duty of care while at your race and you should make them feel like you have safety well-covered so they can focus on the getting themselves around a course.
A few of the key safety messages to hit in the briefing include:
What athletes should so in an emergency situation. How to get help for themselves and other athletes. What numbers they should call or how can they signal for help.

How to follow the course. If it's fully marked, showing them an example of a course marker is a sensible idea. If its self-navigated, the route-finding emphasis is on the individual. Chris Bradley makes the point 'don't just follow the person in front of you'!

Highlighting areas of danger on the course. If your swimming event crosses an area where rip tides might be present, athletes need to know this.
4) Respect
The 'respect' message comes in various forms, whether that be respecting the environment, other athletes, the general public or marshals. Being custodians of nature is important for all organisers, you can read ways to make your race more sustainable here. 
Being clear on your expectations of athletes' behaviour in the briefing makes this clear cut should you need to take further actions during the race.
5) Question time
Leave plenty time for questions and think of any questions which might come up. For Jon Osbourne of Rivelin Running Events 'think of all the questions someone might ask, even if they're simple and frankly dumb. Then answer them in the briefing. Despite many not listening, you've always got the I told you in the briefing retort'!
In Summary: The Successful Race Briefing
An effective race briefing comes down to being organised and sharing key information in advance of the race. Using the briefing as an opportunity to connect with athletes, set the tone for the race and reinforce some of your key safety messages while leaving times for questions at the end. 
For more tips, and a complete preparation checklist for your race, go to this post. If you need any help or inspiration with your race prep, dont't hesitate to get in touch.
Written by: Fred Newton. Photos from Runway Adventures by Graham Smith.