Top 7 Registration Tools for Endurance Races in the US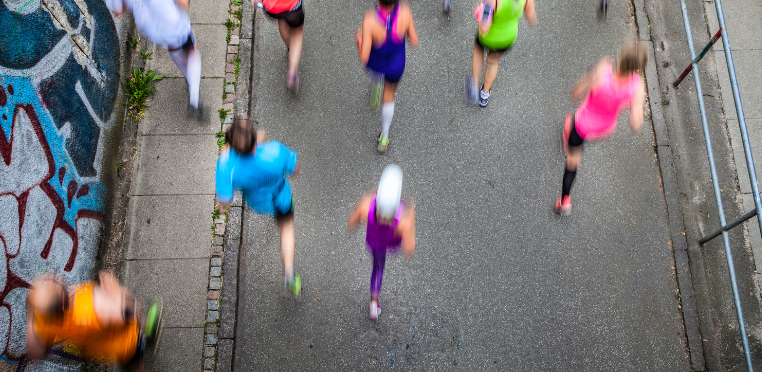 We recently published a list of 23 providers of registration processing tools for American race organizers, with a price and feature comparison chart. You can find this review here. From that review, we have selected the most outstanding to make a top list of the best of the best. Continue reading to find out why we chose these, as well as gather all the info you need to make your tool selection to help you manage your race better. 
Each provider has been evaluated on the same criteria, which you can view in the downloadable comparison sheet of the review article. 
Red Podium 
Price: $0.99 + transaction fees (3%)
Website: https://www.redpodium.com/
Headquarters: Sacramento, California
RedPodium is actually the overall cheapest solution on the US market with their 99 cents per registration plus card fees (which are usually around 3%). You will need to pay more for upgrades though. For example, to send emails to participants you need to upgrade to the communication center and pay 2 cents per email, which can easily add up if you need to send emails to many participants. The system is quite different from other tools on the market and reminds us more of a website builder than a registration form tool. 
All in all, though, it has a modern look and is fairly easy to use. The online onboarding journey is excellent and you are well-guided through the process. If you have experience with email template-building tools or website content management systems, you will find this system easy to use. 
On the downside, Red Podium does not have a race calendar. If you are looking for built-in marketing in your platform that helps you gain exposure to new participants, you perhaps want to look at another platform. 
Best for: races that just need a registration tool and a website builder function for the cheapest price and don't need extra or advanced features. 
RunSignUp 
Price(based on your registration fee):
up to $249.99: 6% + $1
$250 – $999.99: 5% + $1
$1,000+: 4% + $1
Website: https://runsignup.com/
Headquarters: Moorestown, New Jersey
RunSignUp is one of the largest and most prominent registration platforms in the US. They offer you a comprehensive platform with everything from registration processing and fundraising to a race day check-in app. With the impressive list of features in their feature list, you will surely find everything you need for your particular race's needs. Note that RunSignUp is actually not only for running races (despite the name). The platform is adapted for and already used by races in other sports such as cycling, triathlon and swimming. You can also use it for Virtual Races using the separate Virtual Challenge Platform.
Despite being one of the largest providers in the US, they do not offer different currency or language options for races that want to display their race page in several languages. The price is on the higher side, depending on your registration fee level, leaving you paying anything from 4% up to 6% of each transaction plus the small base fee. 
Best for: Organizers that do not want to compromise on features and extras, and don't mind paying the extra premium for those features. It is also ideal for charities, as they offer an elaborate charity fundraising platform through the brand GiveSignUp. 
Chronotrack
Price: Quote Only (packages with both registration and timing)
Website: https://chronotrack.com/
Headquarters: Indiana, USA
Chronotrack offers a comprehensive race management package, everything from registration to timing and results. They offer their own timing hardware connected to the same all-in-one system. The biggest advantage of Chronotrack is that they offer all the race management solutions you need in one platform. You sign up once and pay one provider for everything, including registration, timing and results. 
On the downside, this makes it less flexible and you are stuck with the features of their system. For more pros and cons of combined platforms versus independent registration systems, read this article on the topic. Unfortunately, pricing is not transparently shown on Chronotrack's website but is available in packages upon request only. 
Best for: Chronotrack is a good option if you are looking for a tool that offers both registration and timing all in one. 
Active Network 
Price: $.99 + 2.9% + transaction fees (3%) = total of $.99 + 5.9%
Website: https://www.activeendurance.com/home
Headquarters: Dallas, Texas
Active Endurance, Active.com or Active Network is one of the largest global players in endurance race management. They offer a comprehensive registration tool for organizers and various apps and tools for participants to find races. Active also offers possibilities to manage other events like galas, conferences and camps, if you need those features. The feature list and power of this tool are extensive, so you will surely find the tools and tweaks you need for your particular race. A great addition for international races is that you can offer your registration and race information in several languages. 
On the downside, the ease of operating the tool and logging in is not optimal as we had to try several times before it worked. The administration system could definitely use an update. Active.com is such a large company that they have worked away personal support from their agenda, so you will have to do with online guides and support articles to set up your race and get limited support if you have problems. Active is also one of the more expensive providers on the market with their $0.99 + 2.9% + transaction fees (often around 3%) per transaction. Active.com is also populating race pages with various types of banner advertising, so make sure you check out what that looks like beforehand and if advertising is bothersome to you or your participants. 
Best for: international races with participants that speak a different language (for more alternatives, see this article), and if you don't require much personal support. 
RaceRoster
Price: Quote Only
Website: https://raceroster.com/
Headquarters: Ontario, Canada
Canadian-based RaceRoster is currently the second-largest provider of registration management in the US. They recently were purchased by the running shoe brand Asics. 
RaceRoster offers a comprehensive race management tool including registration, race day apps, fundraising and timing integrations. They also integrate with salesforce, in case that is an app you are using for your business. With RaceRoster, you build up your own race registration and information page in different modules. You can add your sponsor logos, create a merchandise store, set up a donation page and more. 
Pricing is not available online, you'll need to fill out a form and someone will be in touch to discuss personalized pricing through a quote. From other sources, we have gotten reports that it is in the middle range of the pricing spectrum. 
Best for: races that want to use their registration platform as their only website. 
Local Races
Unknown pricing
Website: https://localraces.com/
Headquarters: Joplin, Missouri
Through Race Dashboard, Local Races promotes a service for race organizers to process registrations and manage races. They are also owners of the site localraces.com which helps athletes find races and challenges in their local area. Unique features in their tool include sponsorship management and calculating and estimating your race t-shirt order quantities. 
Local Races is excellent if you need to expose your race in a certain city or state, as it clearly focuses on being the localized race finder in this market. 
On the downside, Local Races is not the most robust administration tool if you compare it with others listed in this review. For example, we could not find any way to email participants and you cannot create a test account either. 
Best for: races that focus on getting participants in a defined area, such as a certain city or region. 
It's Your Race 
Price:  $1.75 + 6%
Website: http://www.itsyourrace.com
Headquarters: St. Louis, Missouri
It's Your Race offers race organizers a fairly comprehensive registration and race management tool. They also focus on optimizing the system to connect with race timers, so everything can run smoothly on race day. A unique feature of Its Your Race is their app for participants where they can look up race information as well as follow friends in races plus the ability to manage and distribute race photos – which is a quite unique feature compared to other tools. 
On the downside, the system is not as robust and doesn't offer as many features as RunSignup or Active for example. Additionally, mobile registration for participants is far from perfect. Their price point is in the mid to high range at  $1.75 + 6% per transaction. 
Best for: races that need a simple tool, want a participant app but don't mind paying a slightly higher price. 
More Options for Large Races
If you are a very large race or series, we recommend you also check out Haku. It is a registration service that is mainly focusing on large races and makes customized solutions. Just make sure you have the budget for it, and that a customized and branded solution is what you want. 
RaceID
Price: $0.5 + 5%
Website: organizer.raceid.com
Headquarters: Stockholm, Sweden
This is us! 
We did not include ourselves in the original list since we are a European registration & race management tool that is expanding into the US market. You can read more about RaceID and how to use the platform for your race and your participants here.