Open Water Race Cut Race Administration by 80% with RaceID
Open Water Race Cut Race Administration by 80% with RaceID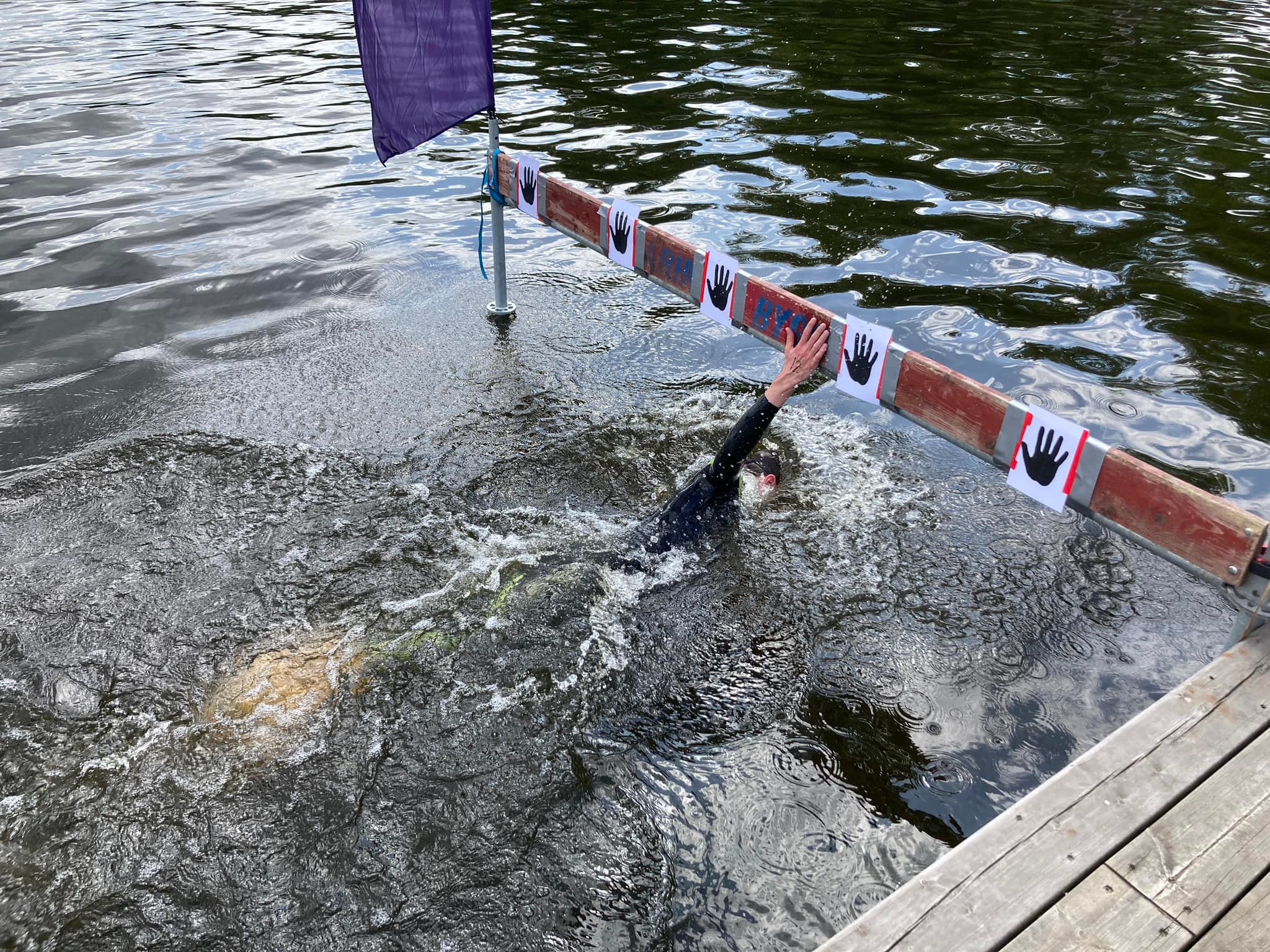 "We didn't have to answer a single question about the race signup process – everything was available on the website. Everyone was able to either use an existing RaceID account or create a new one when they signed up. All in all, it was about an 80-90% savings in administration work. Just that is enough for us not to think about anything else!"
-Ryan Provencher, Race Director Karl-Oskarssimmet
Ryan Provencher is an open water swimming enthusiast and race director of The Karl-Oskar Swim in Växjö, Sweden. He used RaceID Race Management Solution and the RaceID Timekeeping App for the first time this year, and shares his results and thoughts with us in this interview. 
Key Takeaways: 
Ryan was able to cut 80% of time on his administration work around the race, compared to his previous system, after switching to RaceID

They were also able to cut about 60-70% of the costs, when switching to the RaceID Timing App instead of using Chip Timing. 

They thought it was easy to learn how to use the Timing App and with help of the video tutorials and guides Ryan could train his volunteers and staff easily.
See the interview in video format:
About the Karl-Oskar Swim 
The Karl Oskar Swim is a renowned Open Water Race in Sweden, and it started about 8 years ago. As its name conveys, it is a tribute to Karl-Oskar and Kristina, who are characters from a famous Swedish novel "The Emigrants", which is a story about the first group of Emigrants from Sweden to the United States in 1850. 
The race started off with the distance inspired by the year Karl-Oskar and Kristina started their journey, 1850m, but Ryan quickly realized that this distance was not enough of a challenge for swimmers to travel from all over Sweden to the small city of Växjö. Hence, he added a 5000m swim to the lineup, and now they have three distances: 5000m, 1850m and 925m for beginners. They have two classes in each distance: recreational swimmers and an elite class for both men and women. 
Interview with Race Director Ryan Provencher
What race management system did you use before, and how come you decided to switch to RaceID? 
We have had a long history of changing systems, trying to get everything to work. Unfortunately, all the systems we have tried, created a lot of extra work for us. We tried everything from the swim school booking system to using email and payments apart. Most people work on a voluntary basis in our organization, and we needed a solution to enable us to focus our time on the right things: the actual race and our participants. With our old ways, I spent more time replying to emails about how the system did not work, than on creating a great experience for our swimmers. 
Luckily, we found RaceID in the middle of this season, and decided to switch even though we had started our registration with another system. We all regret that we didn't make this decision earlier! 
How has using the RaceID event management system and registration helped you in your daily work with the race? 
It made our work a lot easier. Before we had different systems for registration, payment and timing and had too much work and troubles with excel lists and imports / exports between the systems. 
When we got access to the RaceID Admin and App, we could just turn it on and then follow the registration and see them in the start list automatically and then have them ready in the App on race day. It took a lot of headache and preparation work away from us. 
How was your experience of using the RaceID Timing App for the first time? 
Yes, we were a little hesitant at first. In the past we have used stop watches and manual timing, and the last four years we have used chip timing. This year, we decided to try the RaceID Timing App, and we are very pleased with it. With all the tutorials and material that was given to us, it was easy to learn and train the team and volunteers how to use it. 
We used one device per class, and it went very well. Of course, there could be a small difference in the finish time with the manual aspect of pressing the button for the racer, but especially in open water swimming it is not the exact time with the tenths of seconds that matters, it is more the place. We had no complaints or fallbacks by switching to the app, everyone was happy. 
What differences or improvements have you seen when using RaceID Timing, compared to your previous timing method?
With the app, we didn't have to prepare chips and bags etc. If someone wanted to sign up, they could do it on race day if they wanted. The App was so easy to use that we could have sign-up open up until 15 minutes before start. If someone wanted to sign up, we added them manually straight into the app, assigned them a start number and just wrote it on the cap, and they were able to participate. This was a definite improvement for us as we had to close an hour before start, with our previous chip timing system. 
We also saw almost 60-70% savings on the cost of the timing solution. Before we had both costs for registration and then timing apart. Now with everything in the same system with RaceID, we have been able to save a lot of money, so we have no intention of leaving RaceID in the coming years! 
Would you recommend RaceID to another organizer? Why?
Yes I would, and I actually already have. Like I said – all the energy we have in the organization we want to put in a good race day. We want people to show up at the lake and realize that this is a full scale competition and get a great experience around the whole thing. 
We didn't have to answer a single question about the race signup process – everything was available on the website. Everyone was able to either use an existing RaceID account or create a new one when they signed up. 
All in all, it was about an 80-90% savings in administration work. Just that is enough for us not to think about anything else! It was easy to use for everyone, and great that we could use the app on our phones at the lake and didn't have to bring a laptop. 
Also, as the swimmers were coming in, we got the results online right away. So for the people that were not in Växjö watching, the friends and relatives, could follow the race live remotely. When we had other systems, there were alway problems and everyone was always waiting for us to post the results several hours afterwards. 
Do you have any suggestions for improvement of the RaceID system?
No, not really, we learned by doing. At the beginning, we had a little bit of trouble marking off a swimmer at the start and figuring out how to get it right, but by following the tutorials we got everything right for race day with a bit of practice. 
We thank Ryan for the interview and wish them the best of luck for next year! 
Do you want to try RaceID Race Management & Timing for your race? Learn more here or create an account to try it out.