7 Ways To Make Your Race Spectator Friendly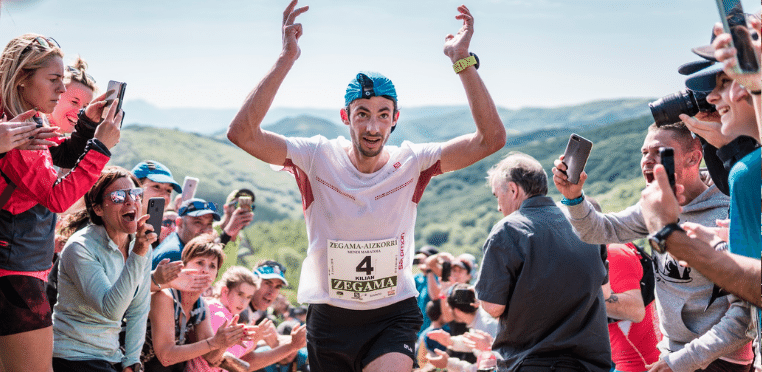 So your race is fantastic for participants – but what about spectators? Are spectators even important?
Studies have shown that crowds have a significant impact on athletic performance – often increasing and enhancing the performance of the players or competitors. Famously, a 1965 study by Robert B. Zajonc and colleagues, published in the journal Science, showed that even cockroaches were 'faster' in a race when watched by other cockroaches. This further established the notion of 'Social Facilitation', which had been introduced as a concept in 1897, though is surely as old as life itself.
And it goes further than this – even virtual spectators make a difference. It is enough to just think we are being watched. And who can forget the cardboard-fans that were sitting in the stands during the Covid-19 pandemic?
In some sports however, like golf for instance, Social Facilitation has a negative effect – golfers tend to perform worse regardless of if the crowd is cheering or groaning. Focus sports, with high levels of technique and skill, prefer calm environments.
How does it affect us then, this 'Social Facilitation'? Well, essentially it plays with emotions and the primal parts of our behavior and thought processes. Physically we perform better – but technically and emotionally we are more susceptible to error.
The benefits of having spectators at your race
There are many benefits of having spectators. Think of the biggest sporting events in the world – the olympics, football matches, baseball, ice-hockey – even cricket – you can immediately imagine the incredible atmosphere created within the packed out arena full of adoring fans. Emotions are flowing… as is the money of those ticket holders. 
Whether or not you want your brand, event or race to be successful financially, you might still want to think about how to increase the spectator value of your race to create a memorable atmosphere (returning participants often mention the atmosphere of a race being important in their decision to return).
Giving people the opportunity to follow along or cheer on your racers, particularly those that know someone personally, can give a great sense of identity and boost engagement for your event. Essentially, if done well, you are converting fans of your individual participants into fans of your race. If done well, this then crosses over and they become fans of your brand. As your brand gains fans, it's reputation increases, and suddenly it becomes attractive in the media – which gives you more eyeballs…and the circle is complete.
Additionally, from the participant standpoint, spectators (and fans) provide validation to the activity they are partaking in. The level of participant enjoyment is increased beyond what is possible from only the experience of completing the race compared with when you have spectators on the sidelines. Just think of all the athletes you've ever heard speak during an interview post-competition or match who mention the crowd or spectators that created an incredible atmosphere which elevated and provided a focal point to their performance. That being said, even in defeat, athletes often thank the fans.
7 Ways to Make your Race More Spectator Friendly
1. Let people watch remotely with Live Tracking and GPS
Nowadays, technology allows racing to be more and more engaging – even for those watching remotely. All the biggest races have Live Tracking, and many have GPS tracking as well. Live Tracking/Results can work just by displaying split times and estimated finish times. In more complex and remote races though, GPS Tracking is preferable, as it doesn't require any hardware set-up out on the course – and spectators can watch "dots" (participants) in real time (usually overlaid on a map of the course).
There are a number of participant apps that now have tracking built in to their functionality – with links that can be directly shared to social media or pasted in a message to a loved one. Take advantage of technology and set up your race for Live/GPS tracking – it's increasingly expected by participants (especially if you want to charge big entry fees!)
2. Share Race Day Over a Live Broadcast
A Live Broadcast can go alongside your Live Tracking or GPS Coverage. All you need is a phone, a mic and someone who can talk for hours…not so difficult to find and assemble! Using Youtube or Facebook or any other live-streaming service gives a cheap and effective way to reach your spectating audience.
To make the broadcast engaging and extra interesting, include pre-race interviews from athletes and streams from checkpoints or camera runners/cyclists, as well as post-race analysis and commentary.
3. Engage On-site Spectators with an Arena Passage (or easy access spectator points)
To get a buzz going in your start/finish/arena area, you'll want to engage the spectators you have on-site. One great way of doing this is to have an arena passage. If the passage is planned correctly, it can really add to the excitement. Ideally, as racers pass through your arena, there is enough time left for the results to change, but not too long so that everything could (or will) change. This, combined with the broadcast, really gives spectators the experience of 'living' the race – seeing the pain on the athletes' faces in-situ is something special. Remember – the emotions during a race are different to those at the finish line!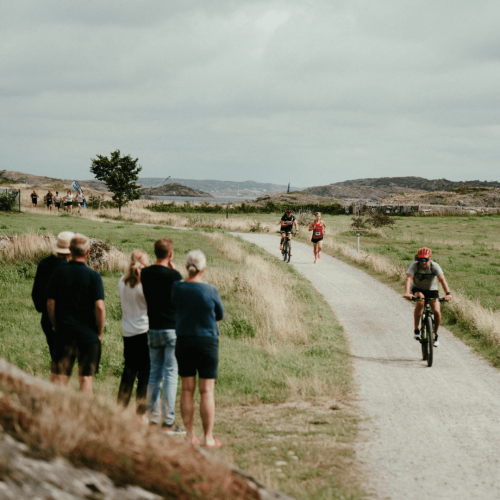 4. Place a Big Screen in the Arena
A screen at the arena that can serve as a focal point for spectators can be a great addition (albeit expensive) to any large race. Show your Broadcast or Live Tracking up on the screen – and don't forget you can use it as an advertising board as well! The biggest races will be able to sell time on their streams to sponsors and advertisers – which can more than cover the costs of the equipment.
5. Provide Transport to Spectator Points
If your race is a long one, and the course is remote, then consider the option of driving spectators to key points along the route. A simple schedule of bus-times and spectator points can be really appreciated – and can be combined with aid-stations. In this way, every racer has the opportunity to bring along their family and friends to cheer them on and pick them up in the depths of their struggles along your course! You can offset costs with cheap onsite bus-tickets and/or as an add-on to the registration form. You could offer only a limited number of spaces (25% of registrations for example), which creates exclusivity and increases the spectator value of having a VIP spectator ticket.
6. Make your Arena Family Friendly 
A great way to boost the number of spectators at your race is to encourage entrants to bring their families. Not only does this add extra footfall at your arena or in your locality, but also increases the average stay of your participants. Oftentimes, families that travel tend to make more of a holiday out of a trip. This means extra nights in local accommodation, eating out, discovering local culture and generally boosting the local economy.
So make sure that your arena is well purposed with toilets, food and perhaps even include a playground of some sorts. You can also go so far as to offer childcare – quite common in some types of events and countries. This way, both parents can compete in your race – and get a well earned break! All you need is a fenced off area, a few games or puzzles and a small group of responsible adults.
7. Provide Spectator Information on Your Website
Perhaps one of the easiest fixes – create a webpage specifically for spectators. Include information like start times, locations, course maps, expected winning time, previous winners, Live Tracking link and of course, the link to the Live Broadcast. This way, you've created a single reference point that you and your participants can share easily. Keeping all the information up-to-date should become easier as well if it's all in one place.
Want more tips on how to optimize your race? Head to the Organizer Learning Center.
Hero Image: by Jordi Saragossa
In-text images: Hermanövarvet