Promote your Outdoor Race with Facebook Events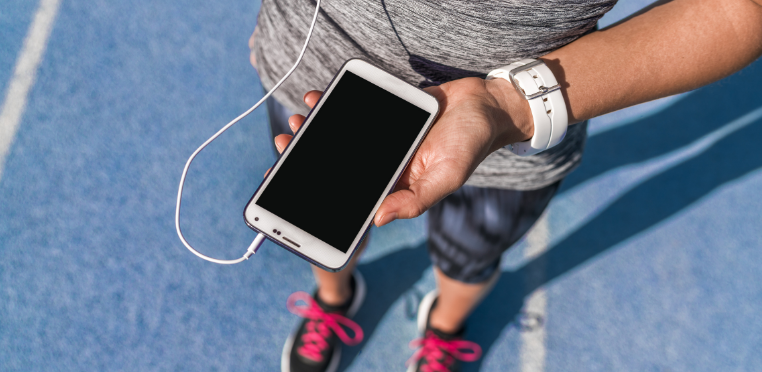 Facebook is the leading social media network worldwide, with 2.9 billion monthly active users. In other words, it's a great place to find some potential racers for your next event! The network has also enabled multiple options and features for marketing of events. In this post, we give you a few tips on how to make the most of Facebook Events for your outdoor event. 
To get started, you just need a Facebook Page for your event – if you don't have one, click here for instructions on how to create one. 
Create an Event on Facebook for your Race 
The first thing you need to do, as soon as you have decided a date for your event, is to publish a Facebook-hosted event for your race. It is quite easy, and you can follow these steps on how to do it. 
Here are some tips for optimizing the Facebook Event while you set it up:
Choose a short and catchy title. Your event name is usually enough. It needs to be short so the event name is visible on mobile phones

Choose the cover image for your event carefully. It should be eye-catching: either use people where faces are visible or stunning landscapes depicting your course. 1200 x 628 pixels is the optimal size, or a ratio of 2:1.

Make sure you set the event to be "Public" under privacy settings and allow friends to invite friends (to maximize spread)

Include correct information and write a compelling intro text!

Include a direct link to your webpage or registration platform
Optimize your Page Settings for Events 
You have some flexibility on how to display the different sections on your event page. Change your business' page settings so your Events are listed first when people find your business page. This will allow people that come to your page to easily see the list of all your upcoming events through one of the tabs at the top: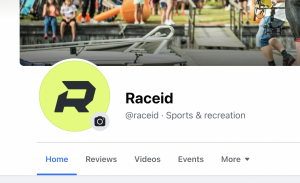 To set this up, go to "Page settings", then to "Templates and Tabs". Make sure "Events" is activated, and drag and drop it to one of the first spots.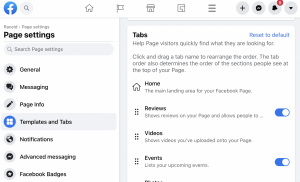 Share your Event on Facebook
You can easily make an "Event Post" when you have created your event. Usually, you get prompted to do this after you create your Event. But you can also click on the share event button (the arrow) on the Event Page, select "share to a page", and then create a post on your Business Page that will include the event details automatically: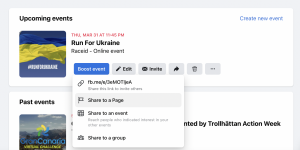 Then, pin your Event Post to the top of your Business Page. This way, it will be the first post that visitors see when they click on your page. You do this by clicking on the three dots in the upper right corner of the post and selecting "pin to top of page".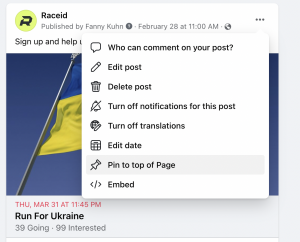 Ask other businesses or influencers to co-host or sponsor your event so they can share your event with their audiences. For example, your Title Sponsor if you have one! 
Search and become a member of Facebook Groups relevant to your sport and race. You can then share the event inside these Facebook groups to get highly relevant exposure. Just make sure you double check the group rules and if unsure, check with the admin that it's ok to promote events in their space.
Boost your Event to Reach more Participants
You can pay to reach more people and generate interest in your event. To be honest, we highly recommend doing this because the Facebook feed has in recent times become incredibly saturated and it is almost impossible to get decent reach on an organic (un-paid) post from a business page nowadays. You don't have to throw money at it – just boosting the event for €20 to €50 will get you far. 
To boost your event, simply click on "Boost event" below the event post. Follow the steps by creating the post (advert) and selecting an audience. Usually, it is better to select a realistic audience by limiting the potential people to reach ether by selecting a certain location (city or country) and selecting a few relevant interests. In your case, you can choose for example "Outdoor Activities" and interest in your specific sports. You can further specify by selecting an age range. You also have the option to let Facebook select for you – then they will show your ad to people similar to your business page followers. You can try both, and see what works best for you!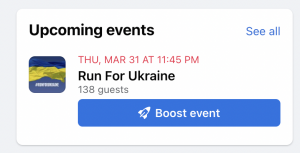 Here are further instructions on how to make events ads and boosted events.
Engage and Convert Registrations to your Race
Use the discussion forum inside the Event Page on Facebook. Keep an eye on it for questions from participants! Replying builds trust. You can also use the forum to tease people that just liked the event, with short pre-videos and remind people to sign up and when early bird pricing ends for example. Make sure you post a few times per month leading up to your race. 
Hope you get the most out of your Facebook event marketing with these tips. Next year, you can easily create your repeat event by simply duplicating your old one and changing dates and updates. Good luck!