How An Early Bird Pricing Strategy Can Power Up Your Race Entry Numbers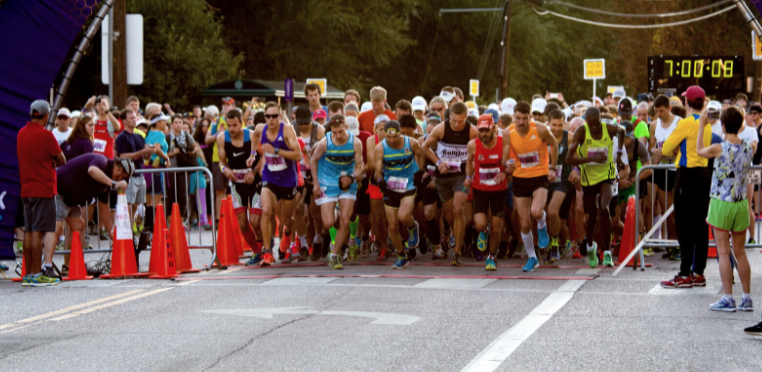 Early Bird pricing is a limited time offer encouraging participants to book with you now. It comes from the phrase 'the early bird catches the worm', meaning if you buy now, you get the best possible deal. 
A simplified version of this would be, if your race costs $50 to enter at full price, you offer an early bird price at $40, which lasts for a short period encouraging participants to make an immediate purchasing decision.  
Deployed correctly, it can be a powerful method for converting sales, conveying urgency and bringing in early cash commitments to your race. 
Early Bird Pricing Strategy: What Discounts To Apply
Your discount needs to be sizable enough to encourage early purchases while still offering incentives for participants to book at different stages of the sales cycle. 
Twenty percent off the full price is a good starting point, which drops down to 5% when certain thresholds are met (more on this later). This simple tiered structure is highly effective:
Super early bird: 20% off full price

Early bird 1: 10% off full price 

Early bird 2: 5% off full price 

Full price: no discount 
Early Bird Timings Strategy – When To Apply 
Since early bird pricing relies on creating urgency and scarcity of product, there are two methods for encouraging action. 
Method 1: Allocate ticket numbers to the early bird pricing tiers. For example, if you expect to sell 200 tickets, the following will apply:  
Super early bird: first 25 tickets allocated 

Early bird 1: next 50 tickets allocated 

Early bird 2: next 50 tickets allocated  

Full price: 75 tickets allocated 
Method 2: Plan timings to create urgency. For example, if you have 6 months between the race launch and when the race is set to run, you can plan an approach as follows:
Super early bird: 6 hours only after launch 

Early bird 1: runs for 1 month

Early bird 2: suns for 2 months 

Full price: kicks in at 3 months before the race
Generally, the earlier in the year you open registrations the better. If you open for the following year's edition already during your current race weekend, it can be a good idea to also run an exclusive offer for athletes on-site if they sign up for next year right away. 
How To Communicate Your Early Bird Pricing 
Your Early Bird discounts are of little use if you just activate them on your registration page and don't do anything else about it. You need to make a marketing & promotional plan to communicate your Early Bird prices to your audience. 
Make sure you plan communications in all your channels, such as count downs and reminders, a week or two before every pricing increase. Social media can be a great tool as you get closer to the pricing change, for example '24 hours' and '1 hour' left of Early Bird pricing encourages customers to make a purchasing decision now. 
One of the most efficient ways to promote your race and Early Bird pricing is to email your past participants. Make sure you keep a list of all your previous participants, and schedule email send-outs to them regularly – especially when you launch your registration and the  best Early Bird price! 
Is Early Bird Pricing Really Worth It?
We leave this one for John Paul Lacroix who is Race Director of Human Potential Running Series to answer: ''Our early bird pricing lasts just three days and on the night of the third day I host a live show on Facebook. The show is 3 hours long and folks can save an additional 10-20% off during the 3-hour window. Then at midnight, every race sees its first price increase. It's our biggest night of the year financially''.
As you can see from this example, an Early Bird pricing strategy combined with an efficient launch and promotional plan can make a huge difference! 
However, for Early Bird Pricing to be really worth it, it must also be enough of a discount for athletes to care about it. If you discount too little, participants may not care and prioritize the convenience of signing up late over saving a few extra bucks. 
To make this strategy work even better, especially in current difficult times, consider also offering some kind of refundable booking insurance for your athletes. This way, they can feel secure at the moment of booking, knowing that they are covered in case they get sick or injured on race day, and can still go for the early bird price while there's still time.
Need to open registrations quickly, with early bird pricing built in? Get started with RaceID today!