The Benefits of Using the RaceID Timing App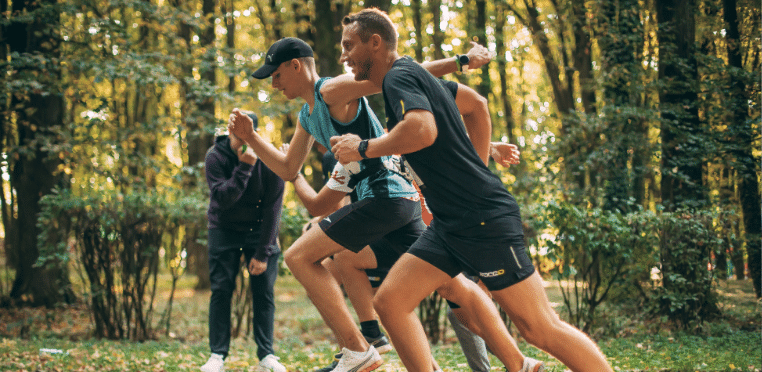 Are you considering app timing for your race? You have then come to the right place! This article explores how you save time and money using the RaceID Timing app (on iOS and soon on Android).
App Timing is a good way for small to medium-sized races to handle the event timing as a cost effective alternative to chip timing. To explore the differences between app timing and chip timing, check this article. 
How Does the RaceID Timing App Save Me Time?
Automated Startlist
You can login to the app using the same email/password as your RaceID SuperAdmin account. You'll then see all your races right there in the app! Startlists are automatically updated and synced between the app and SuperAdmin.
Messaging and Communication
Communicate with your participants in-app by sending and scheduling email and push-notifications. Receiving push-notifications requires participants to have the RaceID app (the participant app, not the timing app). This is a super effective way of sending small updates and information to all registered participants – especially during race week when you're on the go and not near your laptop or desk.
No Timing Hardware set-up Required
A lot of race organizers spend many hours on setting up timing equipment. With the RaceID app you don't need to worry about cables, equipment, logistics, damages and troubleshooting. Just remember to charge the device you are planning to use the app on!
 Automatic Results
As with the startlist – the results are automatically synced to RaceID and your race. Participants, friends, family and spectators can all get instant access to the results after you finish the race and click 'send'. No signal or wifi? No problem. Results are synced to the device until you've found connectivity again. If you use split times, these automatically sync as well, so spectators can follow participants' progress online. 
How Does the RaceID Timing App Save Me Money?
The RaceID Timing App is Free to Download 
Then, for each registered participant you have for your race, we charge 0.5 Euro (or your local currency equivalent). The fee is added to the RaceID fee for registrations and is automatically taken off your payout from us. Check out the section of the website here and more info on the pricing here.
If you want to use the app, but have a free race, or take registrations with another platform, you'll receive an invoice for the use of the app – with the amount equal to 0.5 Euro per participant. We recommend use of RaceID for registrations of course – it's a much smoother experience (automatic start and result lists, etc)
Inexpensive compared to chip timing
Chip timing will cost several euros per participant as a minimum – and depending on the type of chip timing can be the main cost of putting on your event! Remember – you can buy or hire equipment, and looking for second-hand equipment can help reduce the initial outlay to upgrade. Remember to check compatibility between systems and tags though! You can learn more about open and closed systems here.
Does the RaceID Timing App Have Any Other Useful Features?
All Your Races in One Place – Your Pocket
You can see all your historic races in-app, message old participant lists and check up on your results from previous editions. 
Make Edits Right When You Need To
You can edit and add participants in both start and result lists in-app, as well as find timestamped results that were saved earlier (in-case you lost or overwrite them – it won't happen to you of course, but user errors do creep in now and then). A handy extra feature, for those moments when you just cannot figure out a participant's number bib, is the "unknown racer" button. Press the button as they pass the finish line then edit in the correct participant to this recorded time afterwards. 
Checkpoint Functionality
Want some split-times through checkpoints? The app's got you covered.
Unlimited Devices
We don't cap the number of devices. Download the app as many times as you like and distribute user logins amongst your timing and checkpoint teams. You can also set up as many separate logins as you like for various timing assistants, and limit their access to certain checkpoints. 
What Are The Limitations of Using The RaceID Timing App?
There are a few limitations with using the app of course. We usually don't recommend it for large races with tight finishes. Too much human error creeps in.
Also, Android development is ongoing (as always with software development – its *Coming Soon™*. We recommend getting friendly with an iOS user so you can borrow one, or just buy a cheap second hand device (iPhone or iPad version 12 or higher works great).
For a detailed read of all the limitations – we recommend reading this article.
So, you think that the RaceId Timing app might be a good fit for your race? Great! Get started with a free account at RaceID and download the app from the app store.
Got questions? We'd love to answer them. Book a meeting with us!