Springtime Makes Comeback after Pandemic
Springtime Makes Comeback after Pandemic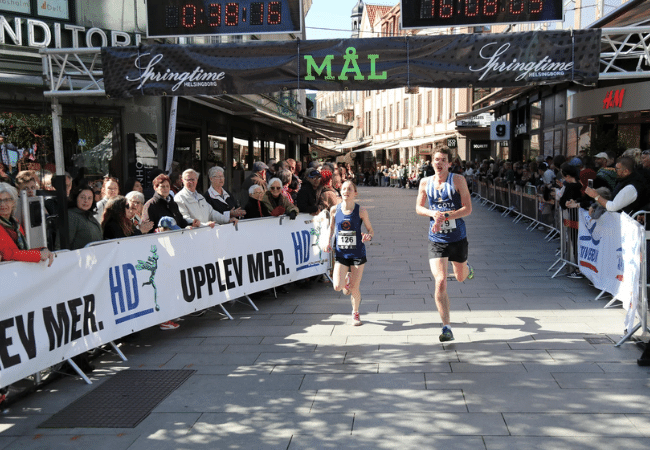 "It has felt good right from the start. It is a professional system and we have received very good support from the start and also continuously during the collaboration. We have also solved challenges that came up together, which has felt good."
-Håkan Klippenbock, Organizer Springtime Helsingborg
Springtime Helsingborg is a historic race that takes place in the city of Helsingborg, Sweden, every summer. We got to talk to Håkan Klippenbock, who is one of the race organizers and active in the association that is responsible for the event. We get to discuss some of the challenges that arose during the pandemic, but also how they managed to get out of it and finally relaunched the race again this year.
Can you tell us a little about Springtime Helsingborg's history?
Yes, it's quite an old race, it started back in 1981. Then our pedestrian street through the city turned 20 years old, and the city wanted to start something fun to celebrate and they contacted our club to start organizing it. Since then it has become a great tradition and we have organized the race every year, except for those two years during the pandemic.
How have you handled the pandemic?
Yes, it hasn't been easy. We chose the strategy to decide quite early to cancel, both years, instead of taking a chance and then having to deal with costs and all the preparation. We have also been out in good time to warn participants and partners. As an association, you don't have a lot of money to distribute across all activities, so we have to try to keep costs down as much as possible.
How have you managed to come back from the pandemic?
It has been difficult to come back. On the one hand, we have made major reorganizations in the association and the race organization and there has been great uncertainty surrounding the race. People were unsure if the race would take place or not this year as well. There were also a lot of events going on around the same time as our race, so getting through the noise was a challenge. We had about two-thirds of the participants we used to have at the race before the pandemic. Now we're up and running, and aiming for more next year! It feels like then we can finally get going for real again without so many risks to think about.
Before you came into contact with RaceID, what was your challenge?
We felt that we were not getting sufficient backup from our previous supplier. Every time we set something up, we had to build it from the ground up, which took a lot of time, and then it simply becomes a DIY project that might not turn out so nicely. I got tired of spending three days at a time just adding new features… 
What did you think was different about RaceID?
It has felt good right from the start. It is a professional system and we have received very good support from the start and also continuously during the collaboration. We have also solved challenges that came up together, which has felt good.
How did organizing the race together with RaceiD go this year?
It is very new when you change systems and it is always a bit complicated, but you have always been responsive and helpful. We also look forward to working even more with marketing together to reach out to a new group of participants who we can find on the RaceID platform, there is fierce competition between the races these days so it's important to be seen! Otherwise, you won't get through the noise. Most participants are also very satisfied with the registration and the system from a user perspective, especially those who are already on RaceID and can use their profile to register very smoothly.
What was the most challenging part of switching systems?
There have been no problems at all. The system is simply laid out and it is easy to add questions into the registration forms. For example, we were able to add T-shirts for attendees to purchase if they wanted to, and it was relatively easy to add, although a bit of work with all the distances we have!
Do you have any feedback or ideas for features to add to the system?
It would probably be the team competition, it was difficult to limit that team entry to a maximum number so we had to keep track of it manually. We have managed to solve it together as well, but it would be good to have some smart solution for it going forward. Then it would be good to be able to register several participants at once and to be able to pay by invoice, as we have some special cases who want to register an entire team or company.
For more info about Springtime Helsingborg, check out the race's website.
To see if RaceID is for you, create a test account or view a demo.