Women In Ultrarunning Make Up Less Than 20% – Is The Tide Now Turning?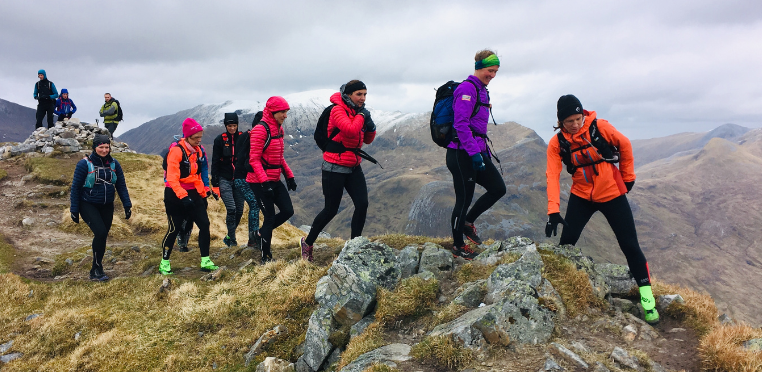 Despite making up over half of runners globally, women only make up 16% of ultramarathon entrants with a whopping 96% of them experiencing unequal treatment in a race (data from She Races). Similar statistics can be reported in most endurance racing sports. Is the tide turning and how can race organizers work toward being more inclusive? 
Keri Wallace is the co-founder of Girls on Hills, the UK's only guided trail, fell and skyrunning company for women and shares with RaceID how her organisation is helping to tip the scales on the trails and high up in the mountains. 
Girls on Hills influence thousands of women each year and are more than just a company running trips. They are an important voice for encouraging women of all backgrounds and abilities to get into the hills and push for inclusivity, diversity and equity in all forms of trail running. 
Why does running and moving in the hills really matter?
It's a combination of things really. We all know that exercise is good for us , but if you add in the benefits of time spent outdoors, in greenspaces and closer to nature, then that impact on health and wellbeing is greater. The same can be said of social interaction and shared experiences. Personally, I find that traveling through the upland landscape, carrying all that you need on your back is both liberating and empowering. It gives a sense of freedom and self-reliance which can sometimes be lacking in our modern lives.
How does Girls on Hills encourage participation in endurance events or challenges?
We empower women with the skills and experience necessary to become more independent in the mountains or on remote, solo or endurance challenges. By learning new skills (such as self-navigation), sharing experiences with like minded women and pushing-back comfort-zones, we find that it's possible to build greater 'self-confidence'. This in-turn can lead to increased event participation, with women entering races that they had perhaps thought 'beyond them'.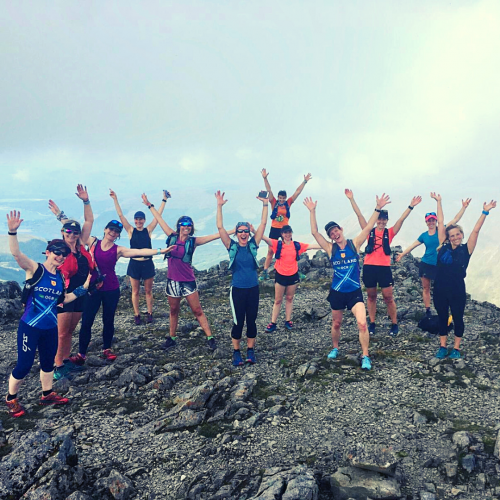 How important are organised events and races?
Organised events are vital for some runners – providing a target to aim for; a focus and a reason to get out running in a disciplined way. Many people (runners especially I think) struggle without goal-focused behaviour, to maintain their running motivation and feel lost. But not everybody wants a challenge or competition though! Some people like organised events for the social element or to share an experience with a friend or family member, or even as a supported way to explore new places or try new things.
For Girls on Hills, what importance do events and races play for your participants? 
Events and races are a hot topic on Girls on Hills courses! We love to hear the ladies in our groups sharing race experiences, nervousness and excitement as a new event approaches. It's common that participants have signed-up to one of our courses to improve their skills/knowledge ahead of an event that they are training for or aiming for in the near future.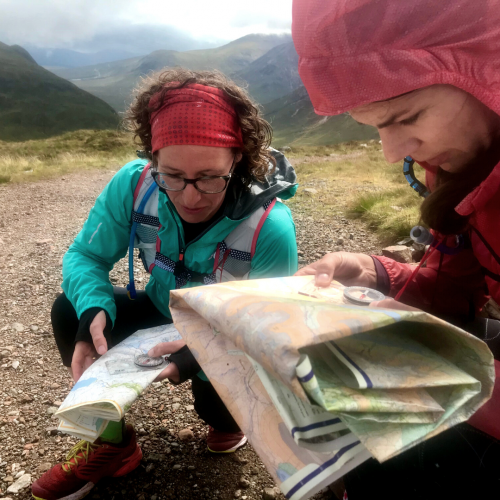 Do events you recommend, have to fit with your core values or have guiding principles?
Since becoming a She Races ambassador, we are more aware than ever of the way that brands and races/events affect wider inclusivity across our sport. I believe that by 'levelling the playing field' for women (i.e. making racing fairer, more accommodating and more supportive for women).We can achieve improved female participation in areas of our sport that see low numbers of entries from women (e.g. technical mountain races/skyraces, trail ultramarathons, mountain marathons and stage races etc). 
Making races fairer can be a number of things including inclusive imagery and language, information, generous cut-offs and fair deferral policies. The She Race's list is a good starting-point for event/race organisers looking to better support female athletes: www.sheraces.com/race-guidelines.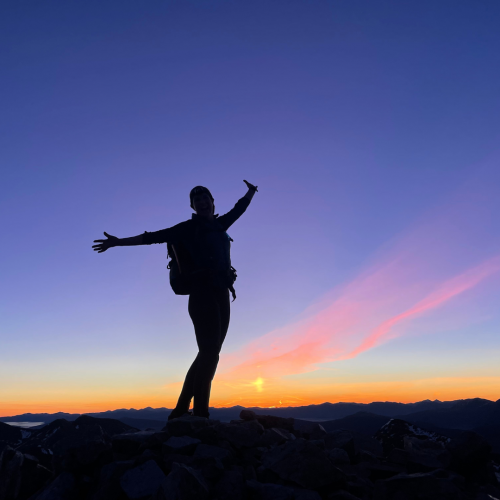 What would be the best way for organisers to connect with you?
To work with Girls on Hills, it's best if RDs email us directly and explain what they are hoping to get our of a collaboration. We are always looking for challenging and exciting events to support and for new experiences and content to write about (in a freelance capacity). We also like to work with endurance/technical races that see low-levels of female participation.
​​We are open to a variety of approaches and are always keen to support trail events that fit with our ethos and core values.
To get more information and connect with Girls on Hills, check out their website. 
Image courtesy to: Girls on Hills.