The Top 5 Aspects of a Great Race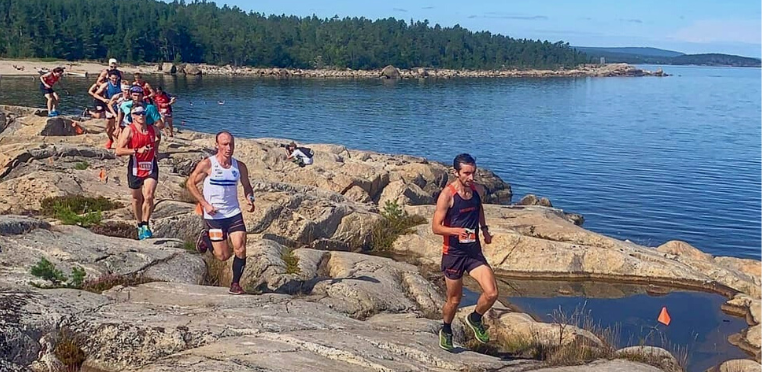 Your participants know why they want to race. Whether they're racing their first marathon or just looking for an epic experience while on holiday, there are certain aspects of a great race that cannot be overlooked. Here are the Top Five:
Watch video or read on below!
1. Great Course
A fantastic race course came out top of the list when we asked our participants "What three aspects of a race are most important to you". While great views of mountains, rivers and lakes have that "Wow Factor", a twisty forest trail or even a calm canal toe-path can also provide interest for your participants. Perhaps you can even take in local landmarks and historical locations too?
We should also mention that a well-marked course is key to the enjoyment of your participants. A badly marked course where people go wrong will not reflect well on your organisation, and people will be disinclined to return to your race next time! Providing a good map can really help your participants understand the course – and provide an extra level of security if they are worried about getting lost (or if you are worried about them getting lost!)
Check out our article on things to think about when creating a great race course here.
So you have a great race course – now show people! Get lots of images and videos out there on social media. Create a buzz and get people excited to come experience the race course in real life!
2. Friendly
A friendly race is one that has a nice atmosphere and welcomes all their participants, supporters and spectators, regardless of their ability, experience, sporting history, or demographic characteristics. Guess what? It good atmosphere was second on the list from our Participant Report. Getting this right is easier said than done though, so let's expand:
Be Inclusive

—Great races welcome every type of person. Young, old, from elite to those just wanting to finish. Supporters, spectators, friends and locals – there's something for all. Everyone should be treated equally. Don't pack-up your race too early, and provide equal prizes across all categories. Encourage diversity in all its forms!

Be Family-friendly

—A great event will have activities for kids and parents alike so that everyone in the family can participate together. Perhaps you can even provide basic child-care while the parents race? Do you have a long or ultra-race? How are your aid stations set up for young mothers for instance?

Create a Good Atmosphere

—The best races create an environment where competitors feel comfortable and relaxed before and after the race takes place – this means that your arena should have sufficient facilities, and should be as compact and easy to navigate around as possible. To create a really good after-race atmosphere, think of spaces where people will want to congregate. The finish line, food, drink and perhaps even music can all become hubs of congregation and post-race socialising. We have some tips here for

building a race arena.
3. Unique Selling Point
It's rather uninspiring terminology, but having a Unique Selling Point or USP will set your race apart from others, making it interesting, special and memorable. Look at the other races in your region and locality – what can you offer that is unique and different? Think wide – and then lean into your USP! Here are a few examples:
Flattest/fastest 10km in the region

Hilly-est/slowest 10km in the region

Most beautiful Trail Race within 200km!

Toughest Triathlon in the Country

Muddiest OCR within miles!

Most legendary Swimrun after-party
4. Replay-ability
But what really makes a race successful long-term? The answer is simple: replay-ability. Ask yourself, what will bring my participants back year after year? If you've got a great course and location (both very important) it's a perfect start, – but it's probably a combination of several factors that keep people coming back (and bringing their friends next time!). These extra factors set apart great events from ones that merely exist.
Perhaps you can make your race an annual tradition for your participants? If you help them travel and accommodation tips, and give them extra reasons to stay longer and enjoy the local area – maybe they'll make a holiday of it. What then can you offer so that their holiday race becomes a holiday tradition?
5. Legacy and History
Is your race a bucket-list item that people can't wait to check off their list? Participants want to feel like they are taking part in a piece of history. Races with long legacies feel special. For example, nowhere is this more evident than at Ultra Trail du Mont Blanc— or "UTMB" for short. The original, arguably legendary status, UTMB attracts thousands of participants and spectators each year. The biggest event in the trail running calendar is always massively oversubscribed! How it's managed this is a topic for a much deeper discussion…
Other races with exceptional status:
Marathon des Sables – a multi-day race in the Sahara Desert. Not many races capture the imagination and create as many historic narratives as this one!

Norseman Triathlon – arguably the toughest triathlon in the world. Participants have to swim through ice-cold Norwegian fjords, cycle long distances through remote terrain and run up brutally steep mountains. No participant has ever forgotten their Norseman experience.

The London Marathon – the iconic race is not the biggest, flattest, fastest or even oldest road marathon in Europe – but still has legendary status, built up through its characteristic atmosphere, all-inclusivity and consistent organizational excellence.
Top 5?
So you've got an epic course, great friendly atmosphere, with a number of unique features. Participants want to return, and they've told all their friends and family how great your race is. It's only a matter of time before your race gets that legendary status. Right…? Right…?
Let us know what you thought about this article. We love hearing feedback. Especially from exceptionally interesting people like race organisers!