RaceID vs Webscorer – Which Timing App Should You Choose?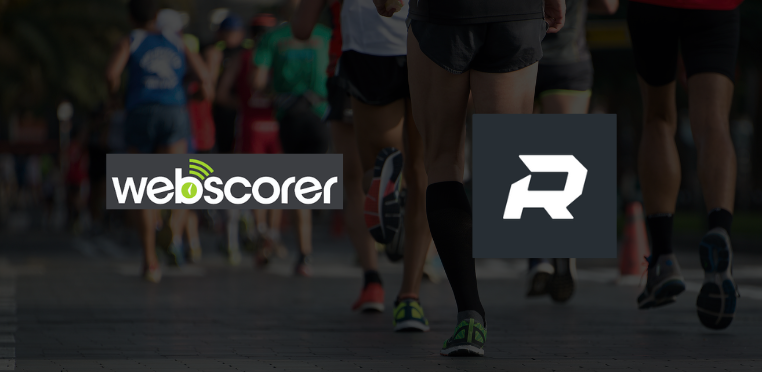 Looking for a race timing app and evaluating your options? Two potential candidates you may consider are Webscorer and RaceID – both are popular race timing apps on the market and also offer additional services such as registration to cover all your needs in one go. 
At RaceID, we are here to help you make the right choice. Even though we offer our own RaceID Timing app and Event Management & Registration Service, we want you to find the solution that fits your race best. That includes helping you navigate the (sometimes confusing and fragmented) market and letting you decide between all the available options. 
Webscorer is one of the most popular timing apps on the market – let's get into how this app and tool compares to RaceID. We will look at the features & interface of the app and EMS, pricing, support, and of course the participant experience. 
About Webscorer
Webscorer is well established and has the capability to time races in all sports. They work on a subscription basis, so you can have as many races as you want, but the number of devices is limited depending on which subscription model you choose. In addition to app timing, Webscorer also offers registration and result services.
Website: https://www.webscorer.com/
App on iOS
App on Android
About RaceID 
RaceID is a platform for both race participants and organizers, offering a complete EMS system for race organizers, including the RaceID Timing app. 
The RaceID Timing app is a smooth timing tool, connected to the RaceID admin and registration system. You can time races by simply logging in, and the start lists are automatically synced and updated in real-time along with any edits you make in the admin system. You can also set up split times, add timing assistants with special individualized logins and more. In the app view during the race, you choose between 3 screens to view bib numbers in the grid or list plus results depending on how many participants you have.
Website: RaceID.com
App on iOS
App on Android: coming soon!
Features Comparison: Webscorer vs RaceID 
The features of the registration system are similar in both systems, covering the needs of a race with forms, start lists, integrations and more. 
Registration Comparison
Key features Webscorer Registration: 
Assign fees by distance or by category

Setup any number of fee increases by date

Add a processing fee (fixed fee or %, or both)

Keep track of sales tax separately

Sell T-shirts etc. as part of the registration

Ask for donations

Auto-create age categories from date of birth or age

Create your own custom questions

Registration form can be embedded in your own web page. See Blog

Language for registration pages other than English, selectable by user

Registration form layout adapts for small screens

Limit entries by distance, category or total number

Waiting lists – selectively invite participants waitlisted to register

Discount codes: set usage limits, track usage, upload Groupon etc. codes

Group fees: set different fees if registering multiple participants at once

Move participant registration from one event to another

Create downloadable reports by day / month / year / date range

Customize confirmation email with Facebook links etc.

Email all registered participants
See the full list of features: https://www.webscorer.com/race-registration
Key Features RaceID Registration: 
Set automatic Early Bird and fee schedules based on dates 

Set fees per distance 

Add sales tax if needed 

Free listing in Event Calendar

Custom questions (drop downs, radio button, checkboxes, open answer)

Sell any extras in registration, including merchandise with picture 

One-click add refundable booking insurance

One-click add training plans 

Set classes, waves, group registration

Team registration 

Full language support in 8 languages 

Choice of currencies 

Responsive layout – participants can register on mobile, tablet or computer (or RaceID app)

Limit entries by distance

Discount codes 

Reports and dashboard to keep track of sales 

Customizable confirmation email 

Send emails to participants 

Send push notifications to participants 

App for participants (think Airbnb crossed with Strava)

Profile registration – racers can save data and easily register for future events 

Self services to save support time, let participants transfer registration to someone else (for a fee if you choose) 

Connect other site/apps, through integration with Zapier 
See all features: https://raceid.com/organizer/features-pricing/ 
Summary:
The two providers offer similar basic features in terms of the registration forms, admin system and data management. What mostly differs, is that Webscorer has a built-in option to add donations and also has a waiting list feature, which does not exist on RaceID. On the other hand, RaceID offers a superior participant experience with a dedicated app, a profile-login for racers to store data, build wishlists and collect results, etc. RaceID also has the possibility of messaging participants via the RaceID Timing app with push notifications. 
Timing App Comparison
Key Features Timing App Webscorer: 
Download start-list directly from Webscorer online registration

Import start lists via XLS, CSV or TXT file

Multiple start types: Mass, Interval, Individual, wave, pursuit start

Multiple distances, multiple categories

Lap times, split times, relay races

Exclude certain laps from total time (transition stages)

Handicaps: Time-based, Percentage, Fractional, Age / gender-based

Sailboat racing

Penalties/bonuses: Numeric or time-based, Multiple entries per racer

Team scoring: An additional race-within-race for team totals, Combine times or points per place

Predicted-time race

Live results

Results listed by distance, by category, by gender

Exclude top overall finishers from category results

Error correction during & after the race

Complete tap history for figuring out timing issues

Integration with Webscorer results series tool
See full list of features: https://www.webscorer.com/race-timing 
Key Features Timing App RaceID: 
Automatic connection to RaceID registration, start list synced upon login

Unlimited devices and logins

Multiple start types – mass, individual, wave

Log split times, checkpoints

Teams and relays 

Timing assistant log-ins can have limited access to certain checkpoints 

Problem-proof functions (unknown racers, switch/edit times, multiple logins to manage the same race, etc)

Live results online and in the app, split times in real-time

Professional result lists, synced instantly or when you choose 

Locally cached results safeguard in case of bad connectivity
More about the RaceID Timing App: https://raceid.com/organizer/raceid-timing-app/ 
Summary:
In terms of features, the Webscorer and RaceID App offers a similar selection, especially when it comes to basic timing features, how to operate the timing procedure and obtaining live results. 
The biggest differences are that Webscorer can be used independently, and you have the option to import start lists from another system if you'd like. With RaceID, you'll need to use the admin registration tool and then everything is automatically synced via your account into the app – so if you opt for using both with RaceID, it will save you plenty of admin time. Spreadsheet upload of the start list is also possible. Webscorer offers a few additional functions such as handicap options, sailboat racing and race series results which RaceID currently does not offer. In addition, the RaceID app is not yet available on Android (but coming soon!). A few benefits of the RaceID App over Webscorer are the unlimited timing assistant logins, always an unlimited number of devices for the same race, as well as the superior user interface. The RaceID App is easy to teach to new users that come to time your race, while Webscorer is a bit more difficult to learn and often used for more complex races. 
This is what the Webscorer timing app looks like: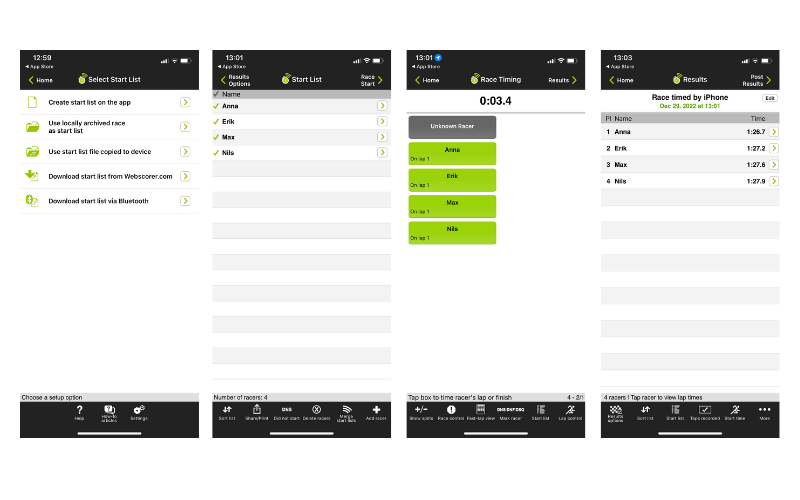 Versus RaceID Timing App: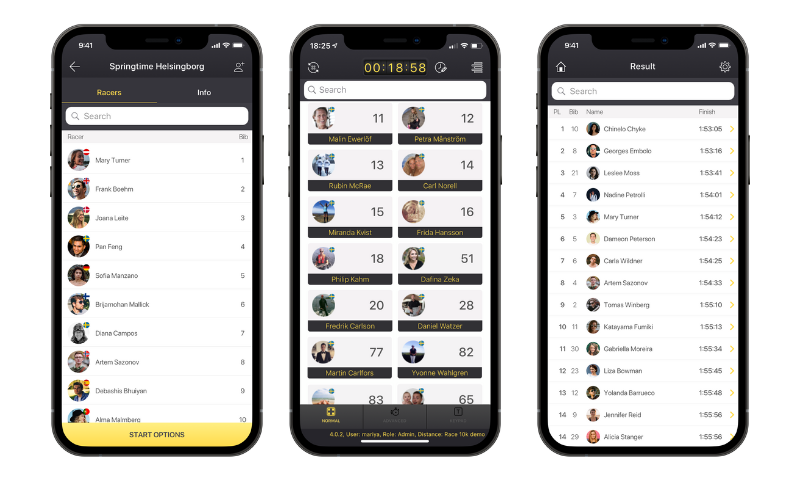 Price Comparison: Webscorer vs RaceID 
Price Webscorer:  App timing for $50 per year for 1 device, $100 per year for 5 devices or Pro (automated timing) for $250 per year. 
Registration: $1 / participant plus card processing fees of about 2.9% and $0.3 per transaction. 
Price RaceID:  Registration and app timing (one package) for 1 EUR + 5% of the registration fee per participant. 
The pricing model is different for each company, as Webscorer combines a subscription model for the app while offering per-transaction prices for registration. RaceID offers everything in the same package and you pay for each transaction only. 
Example comparison:
If we compare a race with 200 participants, and a registration fee of 30 EUR, then the following would be the total cost for each:
Webscorer (counting with Pro annual subscription, as deemed necessary for the size of the race): 
$250 + ($1.3×200) + (30€x200x0.029) = $250+$260+174€ = $510+174€  (652 EUR) total
Per participant: 652€/200= EUR 3.26 per participant
RaceID: 
1€x200 + 30€x200x0.05 =  EUR 500 total
Per participant: 500€/200 = EUR 2.5 per participant
As you can see, RaceID comes out as a total of 152 EUR cheaper than Webscorer. However, this is based on just one race of 200 participants. If you have several races in one year, you will need to calculate annually, as Webscorers' subscription model for their timing app is the same if you have 1 or 10 races in a year. So if you organize multiple races each year, Webscorer may come out cheaper or at an equal cost, depending on the subscription you require. If you can manage on only one device, you can get the basic subscription for Webscorer, which is $50 per year. 
Interface And Ease Of Use Comparison: Webscorer vs RaceID
Both apps are fairly easy to download and handle for a first-time user. Note that App Timing requires some practice if you are new to it, and we always recommend running through the race with your team a few times before race day. 
Both apps offer various screens during the timing – simple or advanced as well as a numeric pad to manually enter bib numbers. We cannot find any big differences between the two apps in terms of usability – they both work great for timing a race. Note that RaceID is entirely app-based and to be used on iPads or phones but Webscorer also offers a desktop version of the timing app if you prefer to use a computer. 
In terms of aesthetics, RaceID offers a more modern and ergonomic user interface (though we have some bias while writing this!). We think that Webscorer is not the most usable of user interfaces, and can be difficult to read with quite a lot of text and black/white excel rows in many of the views. See screenshots of the app above to get a better idea. 
Customer Support: Webscorer vs RaceID
Both Webscorer and RaceID have similar support options: a support library with videos and tutorials as well as personal support via phone/email. 
Participant Experience: Webscorer vs RaceID
In terms of ease of use, coherency, modern aesthetics and security for participants – RaceID probably has the edge as we focus on the participant experience as one of our main goals. The design of the registration, the participant app and the results display are adapted to provide the best possible user experience. Webscorer does not have a participant app. With RaceID, users can use their app to browse races, sign up, and view results from all their past races as well as having their profile for securely storing personal data, races and results. This speeds up the registration process to just a few seconds. See screenshots below for how the registration experience and online start lists look like for each provider: 
Webscorer: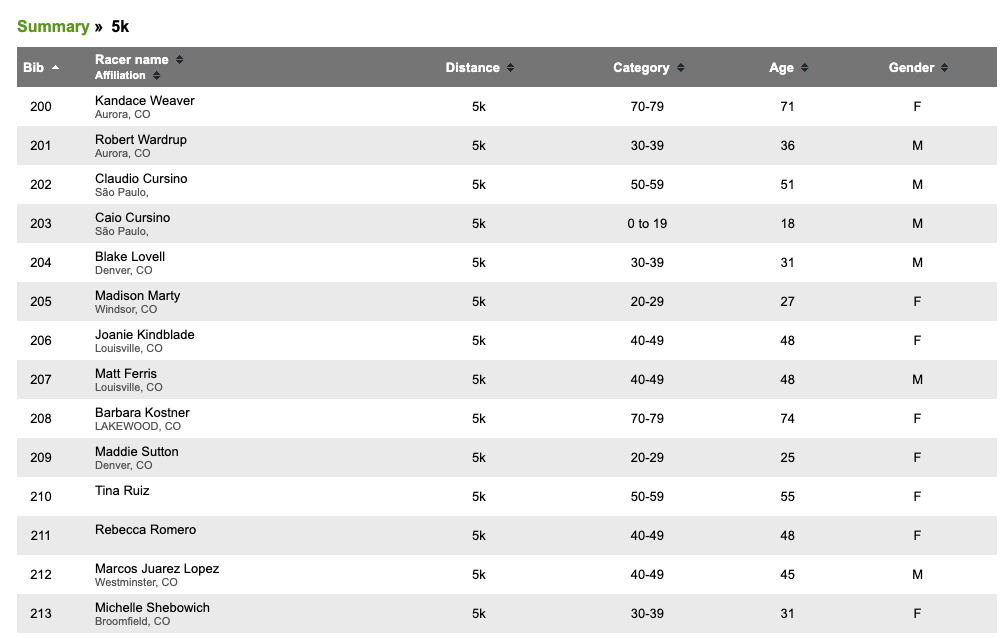 Startlist on Webscorer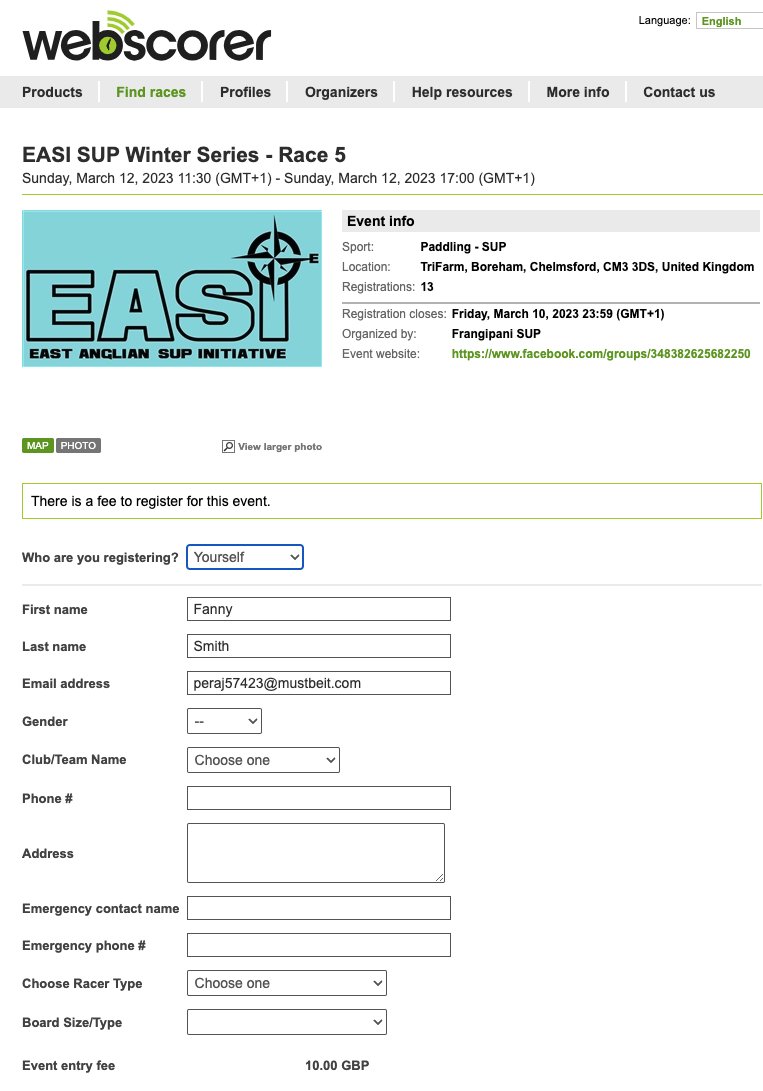 Webscorer registration page
RaceID: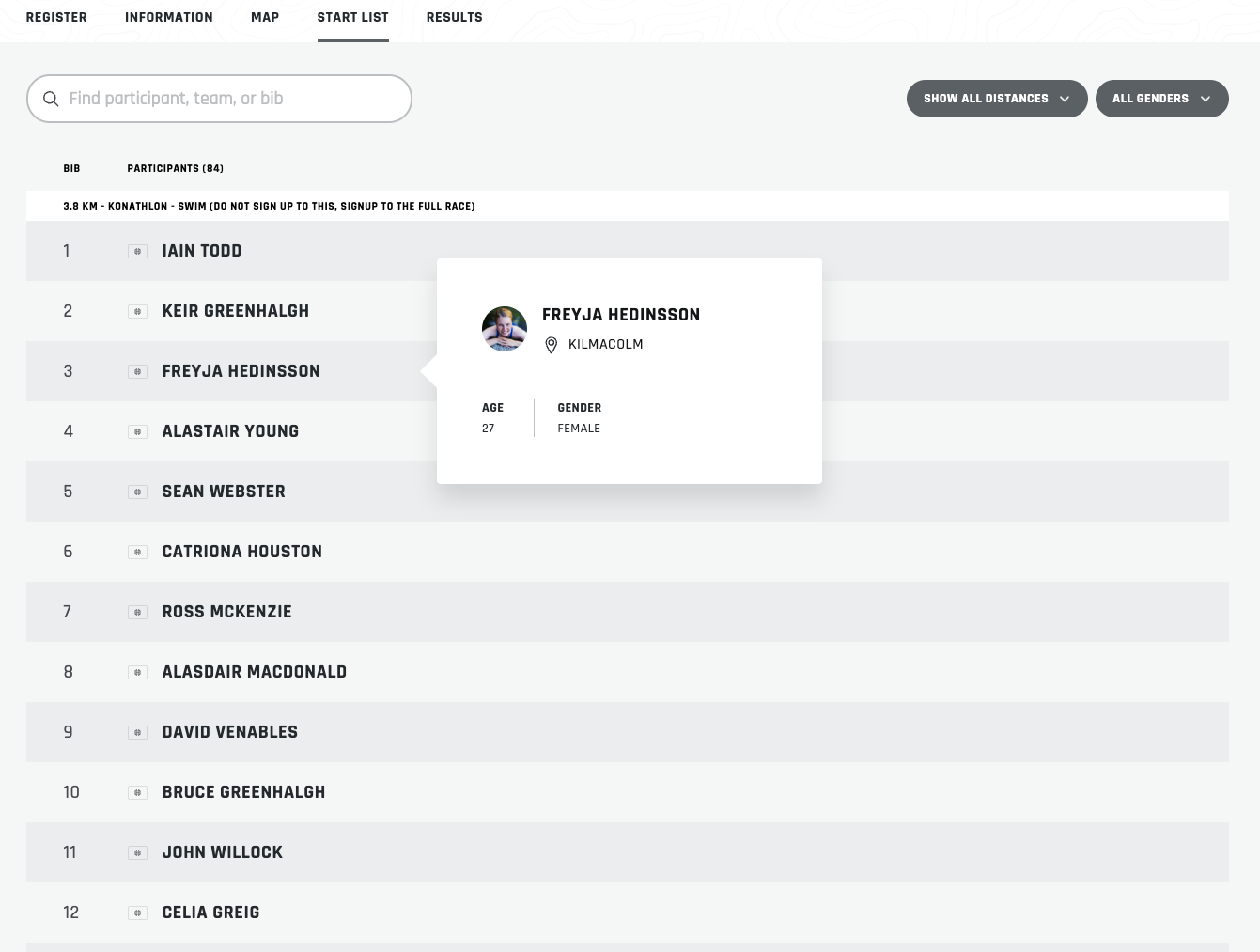 RaceID startlist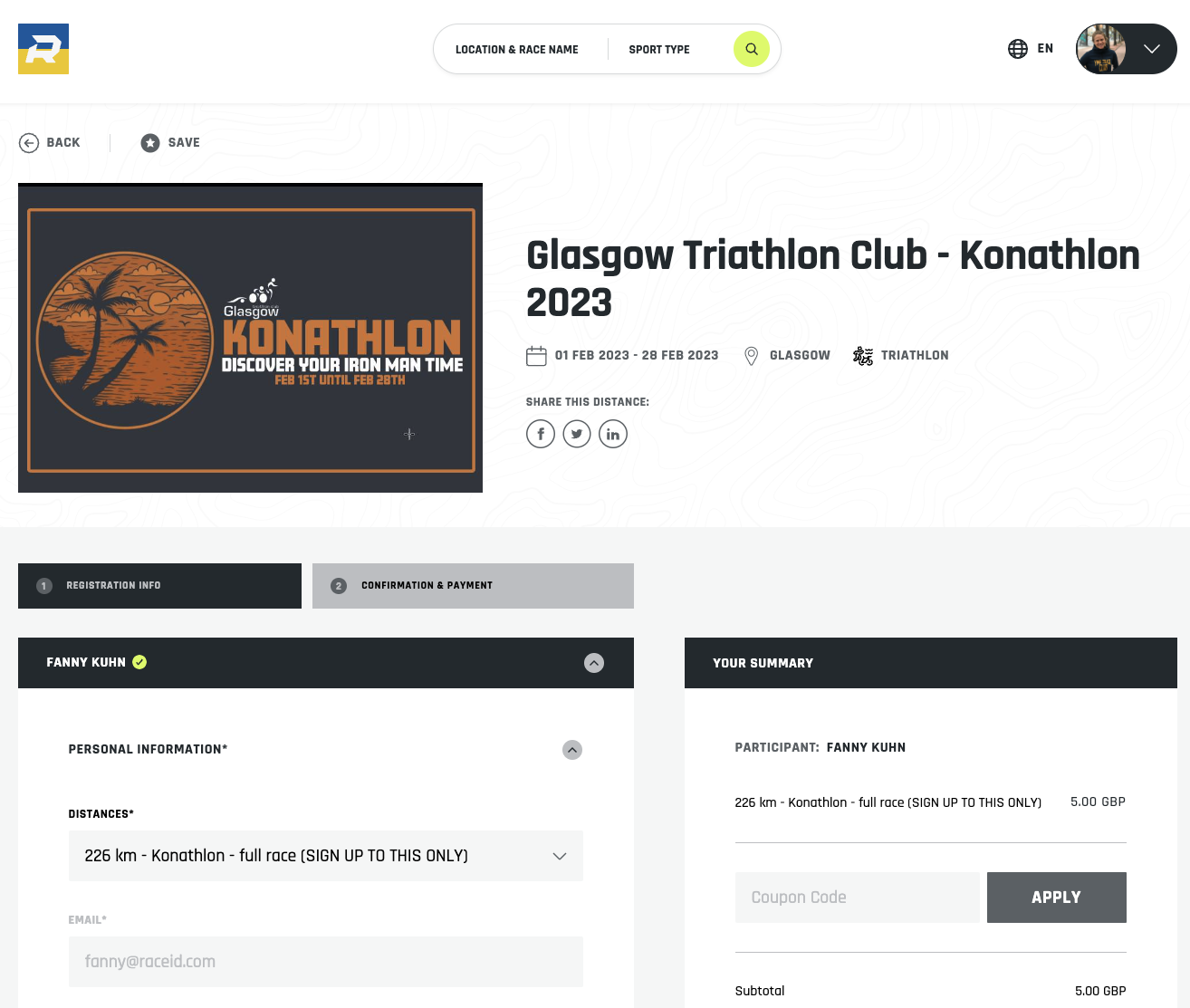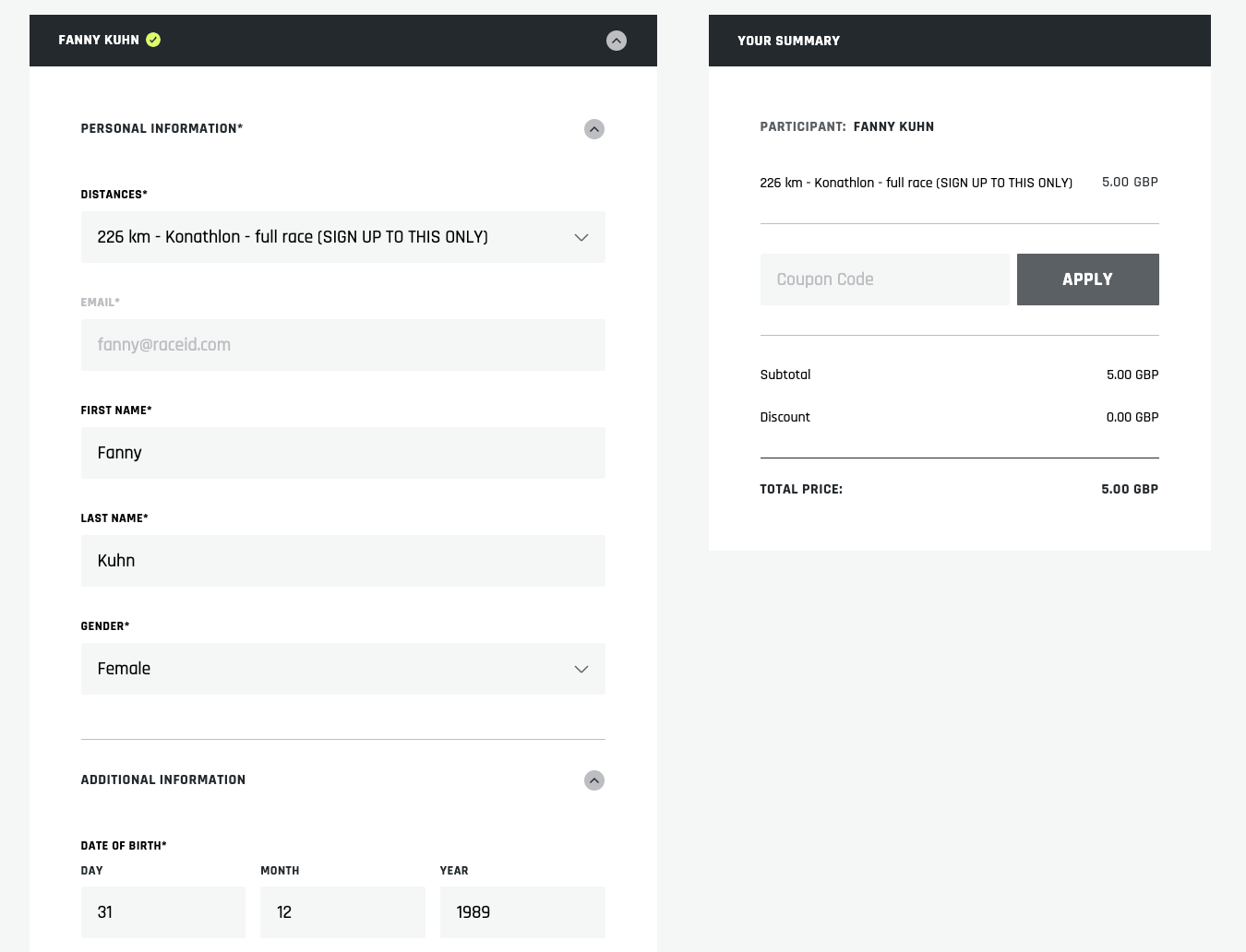 RaceID registration pages
Summary: Should You Choose RaceID Or Webscorer? 
We hope this review has helped you gather information on whether RaceID or Webscorer is right for you! Ultimately it is up to you to decide, based on the nature of your race and organization.
In general, Webscorer might be a good choice if you need to time lapped races and count laps, such as Backyard Ultra Races as the RaceID Timing app has a special feature for it. Webscorer is also great because you can download the app on both phones and laptops – if you prefer to use a laptop. In addition, Webscorer is a good option for more complex races. If you organize a less complex race, prefer an easy-to-learn solution and want a streamlined registration, timing and results service, RaceID is a good option for you. 
If you have only one or two races per year, the pricing model of RaceID will come out cheaper for you. On the other hand, if you're hosting multiple races each year, you might want to calculate the annual price and see if Webscorer comes out more economically favorable. Additionally, if you care about the usability and the participant registration experience, RaceID might be a better choice for you. You also can communicate with your participants via the RaceID Timing app (using email or push notifications, something not possible with Webscorer). 
Best of luck with your hunt! If you have any questions about RaceID, we would love to hear from you. Also, read this article to be sure: Is RaceID right for me? Also, see this article which discusses the limitations of app timing.