What to Think About When You Order Race T-shirts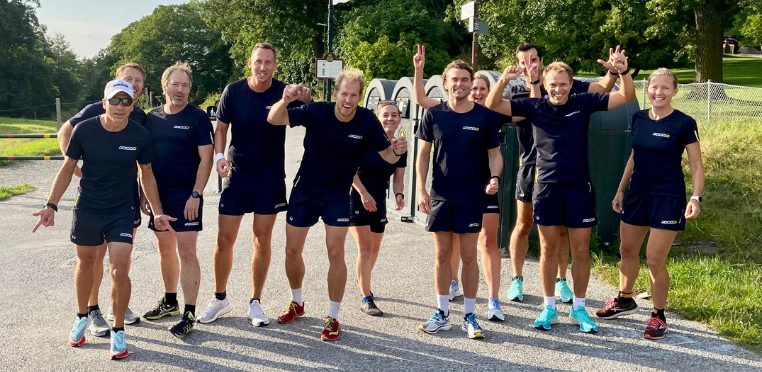 Regardless of the type of sport, you probably want to offer some kind of branded gift, merchandise or finisher t-shirt to your participants. This article will guide you through it!
Race t-shirts have the potential as long-term, wandering, marketing banners that can spread all across the world. Your participants will proudly take them home and use them during training, and perhaps even as office-wear. The race t-shirt also represents status and big emotional value for most participants. Finisher t-shirts are proof that someone undertook your race. Of course, they may have a medal to be proud of too. But most people refrain from wearing medals in their everyday life… A t-shirt on the other hand, can be worn in all types of contexts. Finisher t-shirts reflects dedication, resilience and strength from finishing a tough race. They also work as a reminder of all the great memories from participating in your race. 
If you have decided that you want to offer your participants a race t-shirt, what is the next step? We got some help from our friends at Trimtex to give a few expert pointers. This is what you should think about when ordering your finisher t-shirts. 
How does it work when ordering a race t-shirt, from first contact to final delivery?
First, you need to find your merchandise provider and contact them. They usually help you by asking you some questions of the design that you prefer, and help you design your t-shirt. You have to send your logotype in a high-resolution format, and decide on any text you want and where to place it. When you are happy with the design, you give an OK for going to production in the quantity you need. Bare in mind, it usually takes several weeks or months until you get the merchandise delivered.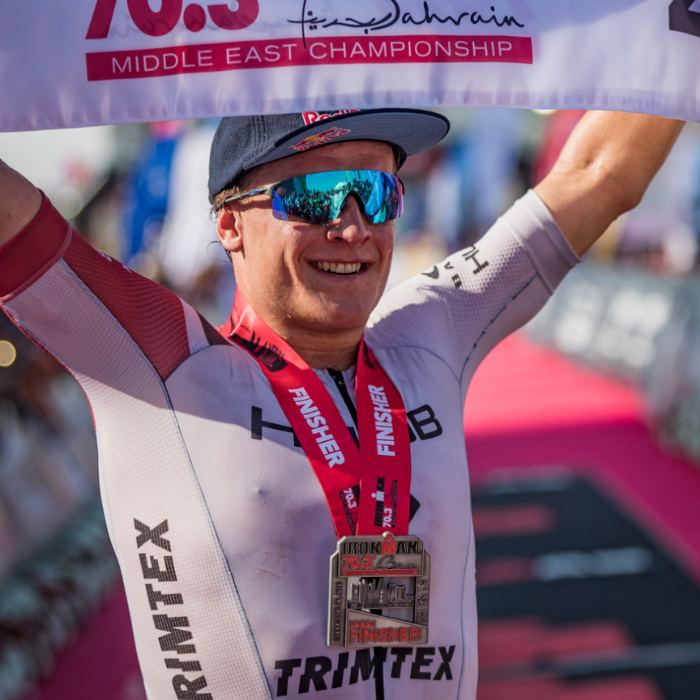 What should you think about when you design your finisher t-shirt? 
Usually, you can get help with the design from the supplier. You can also make your own design beforehand. Perhaps you know someone who is good at graphic design within your organization? Decide which colors you want and keep in mind that sometimes more colors can be more expensive depending on the printing technology that is used. 
With regard to text, a good tip from Trimtex is to not include any dates or years, because then you can re-use the t-shirts for the next edition in case you have any left over – a smart move for both your wallet and the environment.
Put some effort in the design! The better the t-shirt looks, the more participants will actually wear it and in that way help spread the word about your event wherever they go. If you randomly print a logo in some random color, without much thought, there is a high risk your participants will only use your finisher t-shirt as a pyjama top!  
How far in advance do you have to order t-shirts if you want delivery the week before your race?
This can vary depending on your provider. It's usually something you should plan well in advance. If you use Trimtex, you have to order at the latest 6 weeks before delivery, and you cannot change the order quantity after you place the initial order. It can be hard to estimate the right number as you will likely keep registration open until right up to the race. We recommend you account for ordering slightly more than you think you may need, and cover the extra cost by raising the entry fee a certain date before the race as a "late entry". Or perhaps look for a sponsor that can offset some of the t-shirt cost in exchange for printing their logo on the merchandise. 
If you want to think about the environment, what should you think about when ordering clothes?
There are plenty of options to choose from when it comes to textiles. As an example, Trimtex offers various t-shirts that are made from recycled materials. They also hold their entire production chain as environmentally friendly as possible. Today, many manufacturers have sustainable production. So we recommend you look for this when you select a provider for your t-shirts. 
If you do not want t-shirts, what other kind of merchandise could you use for a race?
Hats and headbands in different models are also very popular, according to Trimtex. As racers, we have seen several creative options such as socks, hoodies, arm warmers or cloth bags – most textiles are possible to print logos and text on, so let your imagination flourish! 
If you have more questions, we are happy to connect you with our partner Trimtex. They can also offer you a great deal on t-shirts if you tell them that you were referred by RaceID. (We use Trimtex for our own RaceID kit and truly recommend their services!)