Swimrun Portugal & RaceID – Growing a National Cup
Swimrun Portugal & RaceID – Growing a National Cup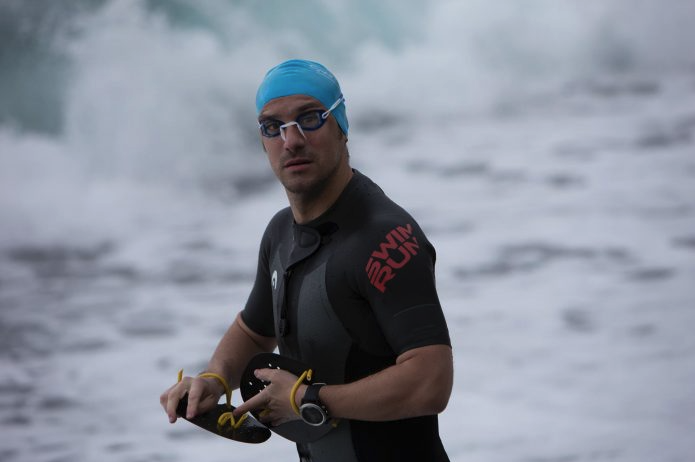 "Swimrun is the freedom to explore our surrounding nature as purely as possible, with respect for yourself, your teammate, others and of course the environment. It is closely linked to nature, as many races take place in breathtaking landscapes and even training can be a small adventure, and you can follow trails that can immediately turn into dives into a brilliant sea or river. The bonds created throughout this environment are incredibly strong and often create lasting friendships"
– Bruno Safara, Race Director of Swimrun Portugal
Swimrun in Portugal – How the National Series Started
Over the past 10 years, Swimrun has evolved from a drunken bet in a seaside bar to a global sport that has over 700 races in various European countries, over 8,000 finishers in their various formats. The sport has experienced strong momentum in recent years in southern European countries such as France and Spain as well as all corners of the world.
Portugal is no exception. In June 2017 the "Arrábida Swimrun" was held – the first Swimrun race in the country where over 200 athletes participated. Today, Swimrun Portugal has grown to a national Swimrun series with 6 races spread out across the season. Each event is carefully chosen by the organization for participants to enjoy the mesmerizing nature Portugal has to offer while they challenge themselves physically in the water and on land.  
"Swimrun is the freedom to explore our surrounding nature as purely as possible, with respect for yourself, your teammate, others and of course the environment. It is closely linked to nature, as many races take place in breathtaking landscapes and even training can be a small adventure, and you can follow trails that can immediately turn into dives into a brilliant sea or river. The bonds created throughout this environment are incredibly strong and often create lasting friendships", says race director of the series Bruno Safara. 
Swimrun Portugal and RaceID
Since 2019, Swimrun Portugal and RaceID have been partners, collaborating in part to make the series' event management and administration easier, but also to reach new participants and put the brand of Swimrun in Portugal on the international map of must-do events. 
In this interview with Bruno Safara, Race Director and founder of Swimrun Portugal, you will discover how he used RaceID to manage his events and save costs on timekeeping. 
Hi Bruno! First question, how come you switched to RaceID from your previous provider? 
As a Swimrun event organization, we wanted a global platform to boost our Swimrun Events and give us visibility in other countries where RaceID operates and has races. It was a good decision after all, even the ÖTILLÖ World Series was also on the RaceID platform!
What system did you use before and what did it lack?
I used a similar tracking app as RaceID Timing, for timekeeping, but the web platform was not adapted to the swimrun format we normally use and for a few years they didn't develop any adjustments or listen to my suggestions, so I decided to change.
How has the RaceID Timing app helped you on race day? 
It was really straightforward to learn and very intuitive for both me and my staff. It worked very well after we had learned it, and now we use it for each Swimrun Portugal race. 
The App also leverages the costs versus number of participants, which in our case it helps because we are still small events and dont have thousands of teams participating. So for us, the app is perfect and it saves money. 
How does the RaceID system and timing app help you towards your participants?
It gives us visibility and a very professional "look" as an organization. Thanks to the RaceID network, It also gives us a huge range of potential new participants to our Swimrun Races in Portugal.
What aspects of RaceID do you value the most?
I value the flexibility the app and registration system offers. The best part is the online results that are available during, and immediately after, the race is over for us, participants and spectators. 
Are there any aspects we can improve to make you happier with the service?
We had some issues in the past due to network connections – because the app didn't update when you don't have internet connection. But I guess that issue it's already solved by the Raceid team! {Yes, with the new local saving function that allows you to run a race offline on the same device!}